BRITISH FOREIGN SECRETARY VISITS KABUL TO DISCUSS ANTI-NARCOTICS EFFORTS
Publication: Eurasia Daily Monitor Volume: 2 Issue: 36
By: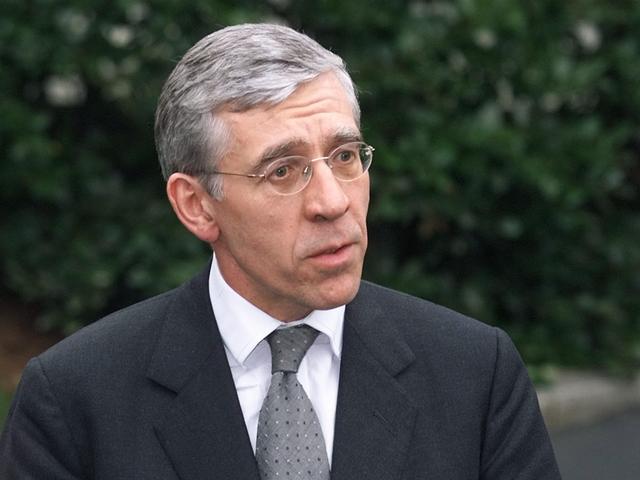 Afghanistan remains the world's number one supplier of drugs, mainly opium. In 2001 it produced 600 tons of opium, now, post-Taliban, it produces more than 5,000 tons. Drug money constitutes more than 60% of the country's GNP. A recently announced government amnesty for major growers and traffickers has not produced any tangible results (Arabiestrends.com, February 14).
As part of Western efforts to deal with illicit drugs, British Foreign Secretary Jack Straw visited Kabul February 16 for talks with Afghan authorities on drugs and other issues. This trip, his fourth, comes amid growing criticism that U.S. and Afghan efforts to curb poppy production have not been effective. At a joint press conference with President Hamid Karzai of Afghanistan, Straw announced a $50 million increase in the amount of aid that his country will provide for anti-narcotic programs. Of the total $100 million in aid per year, half would go to help farmers plant alternative crops. He also talked of a plan to open a "trust fund" that would attract help from other states, eventually raising perhaps another $300 million dollars. Straw declared, "This is a joint problem, but also a joint responsibility." He said if an alternative means of livelihood were not provided for the farmers, they would "fall back on poppy production." He also characterized the goals of the anti-narcotics plan as "comprehensive and realistic" (Daily Times, February 17).
Afghan and U.S. officials do not share Straw's optimistic evaluation. General Mohammad Daud, deputy interior minister for counter-narcotics, acknowledged in a recent interview that the efforts to fight drugs had been a total failure. He announced the formation of a "side cabinet" made up of 10 ministries. Key ministries such as public health would meet on a weekly and others on a monthly basis to discuss their responsibilities and report progress toward their goals. He expressed confidence that with the experiences of the past three years, the Afghan government would be able to tackle the drug problem effectively (Radio Ashna, February 12).
Dissatisfaction with the drug situation in Afghanistan was also expressed in recent hearings before the U.S. House of Representatives subcommittee on drug policy. John Walters, head of the U.S. Office on National Drug Control Policy, was "sharply questioned" by the Congressmen. Mark Souder (R-IN) criticized the Bush administration and the Department of Defense for "not attacking areas of opium cultivation in Afghanistan." He advocates spraying the poppy fields with chemical agents and using helicopters to destroy the fields. Others members of Congress urge the administration to go after the largest growers. They recommend destroying the opium labs and strong action against regional warlords who are involved in the drug trade (Voice of America, February 11).
Reports of aerial spraying surfaced late last year and drew some criticism from the Afghan government. Original reports stated that fields in at least three opium-producing provinces (Helmand, Uruzgan, and Kandahar) were sprayed with unknown chemicals that also destroyed other crops (Pak Tribune, November 22, 2004).
However, when the Afghan Ministry of the Interior investigated the situation in Helmand province, they found no trace of pesticides. A statement issued after the investigation said that a naturally occurring disease had destroyed the fields (AfghanNews.net, February 9).
The U.S. Department of State has reportedly asked Congress to allocate $780 million for anti-drug programs. About $152 million of this amount would be used in aerial bombing activities. However, 32 international and Afghan NGOs sent a letter to Secretary of State Condoleezza Rice warning that aerial spraying of Afghan poppy fields "could risk destabilizing large areas of the country and undermine" the progress achieved since 2001(CARE Press Release, January 31).
Many leaders share this view. President Karzai is against the use of large-scale aerial crop dusting, and he has said that the drug trade "posed a greater threat to Afghanistan than the Soviet invasion, civil war, or foreign interference." He is more in favor of a homegrown solution. Some experts, such as Barnett Rubin of the U.S. Council on Foreign Affairs, believe that of the "five pillars" of the drug programs, i.e., "eradication, interdiction, law enforcement, alternative livelihoods, and public information," emphasis should be placed on interdiction and law enforcement to curb the activities of the drug lords (Wall Street Journal, January 11).
The majority of the people involved in drug production are farmers and small landowners who have been devastated by years of war as well as drought. They are the people that the Afghan government must win over to move towards democracy and stability. They are also the ones that have supported the United States in its war on terror by refusing to side with the Taliban and al-Qaeda. In fact, they have been actively engaged in informing the U.S. and Afghan forces of the enemies' intentions.
Destroying the fields is one way to reduce production. However, if the problem is to be addressed in a comprehensive and successful manner, it should not be at the expense of the relative peace that has been achieved with so much effort. The Afghans believe that a two-prong approach could give a desired result: weakening the grip of the drug lords and strengthening the survival of the farmers.