Bulgaria: The Bargaining on South Stream Continues
Publication: Eurasia Daily Monitor Volume: 9 Issue: 206
By: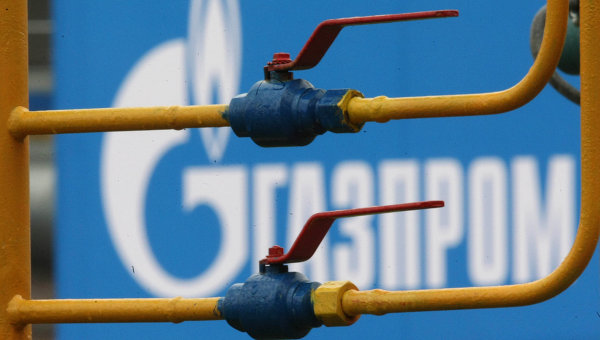 Bulgaria has tied the approval of the South Stream gas pipeline to favorable terms in the upcoming gas supply contract with Gazprom. According to an official statement from the Bulgarian government, "The condition for the approval and signing of the final investment agreement is the conclusion of a new natural gas supply contract for 2013 between Bulgargaz EAD and Gazprom Export, which is satisfactory for Bulgargaz in the critical issues." The statement was issued after a cabinet meeting on November 7, where the ministers approved the final investment decision on South Stream (www.government.bg, November 7).
The final South Steam investment agreement is expected to be signed on November 15, provided that the long-term gas supply contract between Bulgargaz and Gazprom is signed before that. The initial date of November 9 was postponed due to the national day of mourning over the death of Orthodox Patriarch Maxim, who passed away at the age of 98 on November 6 (BTA, Capital, novinite.com, November 7). As expected, Russian President Vladimir Putin, who sent condolences over the patriarch's passing, will not be present at the official signing in Sofia (BGNES, Interfax, November 8). His spokesman Dmitriy Peskov announced that several of Putin's trips have been postponed, including the one to Bulgaria (Rosbalt, November 1).
Bulgarian Prime Minister Boyko Borisov told a newspaper he received a call from Putin in late October regarding his planned visit to Sofa. The Russian president explained he could not attend the signing of the South Stream deal and had cancelled not only his trip to Bulgaria, but several other visits, due to "internal problems." Putin, however, promised to visit Bulgaria by the end of the year (Standart Daily, November 5).
It seems evident from the firm tone of the government in Sofia, that the national day of mourning is not the only reason for postponing the South Stream signing ceremony. The cabinet decided to tie its final approval of South Steam to the signing of a long-term contract with Gazprom in an attempt to negotiate a better price for Russian natural gas and improved contract conditions (mediapool.bg, November 7, Capital Daily, November 8).
Bulgaria has paid one of the highest prices in Europe for Russian gas, reaching $600 per 1,000 cubic meters in some of its contracts with Gazprom (AFP, March 30; New Europe, April 5). The average price Bulgargaz paid to Gazprom intermediaries exceeded $530 per 1,000 cubic meters before Sofia negotiated a temporary discount with Moscow in March 2012. Currently, Bulgargaz receives Russian gas from Gazprom intermediaries at an average price of $472 for 1,000 cubic meters after the discount (Capital Daily, November 8).
Gazprom promised an 11.1-percent discount in March on the condition that Sofia accelerates the agreement on South Stream, but this was only implemented in September when Bulgaria agreed to all conditions of the South Stream project and signed the last three protocols before the final investment decision (vesti.bg, March 30; Mediapool.bg, November 8). The discount, however, is effective only until the end of the year, when the current gas supply contract with Gazprom expires. Sofia wants to negotiate the next contract at the same or lower price. Bulgarian Energy Minister Delyan Dobrev told the parliament on November 7, he hoped the discount to be higher than 11 percent, but the details are still being negotiated. Gazprom has just reduced the prices for natural gas for Poland by 16 percent. In Germany, the average price of Russian natural gas is $450 per 1,000 cubic meters. Russia is also said to have granted a substantial price reduction to Turkey in exchange for permission to build the South Stream pipeline in the Turkish section of the Black Sea (Moskovskiye Novosti, May 18).
However, Gazprom's spokesman Sergei Kuprianov has claimed that all conditions and discounts had been negotiated with Sofia a long time ago and only procedural questions are now being discussed, thus indicating that Gazprom may not compromise (Capital, November 8). The stakes are high, since gas prices are a hot political issue in Bulgaria and the ruling party is facing general elections next summer. This means that compromise on Sofia's side is even less likely.
Sofia also wants to eliminate two of the current gas supply intermediaries, such as Overgas Inc. and Wintershall, in which Gazprom has a controlling share (Monitor, November 8). Wintershall Erdgas Handelshaus Zug AG (WIEE) is a joint venture involving Wintershall, Germany, (BASF Group) and OAO Gazprom (https://www.wintershall.com). The company imports 20 percent of the gas into Bulgaria, while Overgas Inc. imports over 70 percent, or more than 2 billion cubic meters (bcm) per year. Overgas Inc. is a parity joint venture of Gazprom with the privately-owned Bulgarian Overgas, which has been widely criticized in the Bulgarian press for non-transparent business and political affiliations (see EDM, February 18, 2010). It seems that Gazprom has already agreed to using one intermediary, its subsidiary Gazpromexport. Since the gas supplies interruption in 2009, Bulgaria has been trying to negotiate direct gas supply contracts with Gazprom or its subsidiary Gazpromexport, thus eliminating the other two companies.
Gazprom sells annually about 3.5 bcm of gas to Bulgaria and transits another 17.8 bcm to Turkey, Greece and Macedonia under a 30-year contract signed in 2006. The transit fees Bulgaria receives are lower than those paid by Gazprom to Ukraine (see EDM, February 18, 2010).
Bulgaria insists on guarantees in case of interruption of gas supplies and wants to eliminate the clause "take or pay," which is customary in Gazprom contracts but objected to by other countries. Bulgargaz also wants to include in the contract permission to sell excessive quantities of gas to third countries, which Gazprom has so far vehemently opposed (Mediapool.bg, November 7).
One of Sofia's main requests is to limit the long-term contract with Gazprom to no more than six years, hoping that new energy resources will become available with the potential discovery of natural gas in the Black Sea shelf and securing alternative supplies from the Caspian Basin. The new gas supply contract will, therefore, end in December 2018, when the Trans-Anatolian Pipeline (TANAP), designed to transport gas from Azerbaijan's Shah Deniz II gas field, is expected to become operational. The Bulgarian Prime Minister Borisov has already announced that the construction of Nabucco-West will start in January 2013. The environmental impact assessments for the Nabucco gas pipeline are already prepared, while those for South Stream have not yet been initiated (investor.bg, November 6).
Russia used the pending gas contract negotiations to press for South Stream. Now the tables have been turned with Bulgaria using South Stream, a strategic Kremlin undertaking, to press for better gas supply contracts. The hard negotiations will probably continue until the last minute.