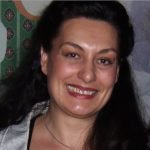 Margarita Assenova is the Jamestown Foundation's Director of Programs for the Balkans, the Caucasus and Central Asia. She is a regular contributor to the Jamestown publication Eurasia Daily Monitor on political and energy security developments in the Balkans and Central Asia. Assenova is a recipient of the John Knight Professional Journalism Fellowship at Stanford University for her reporting on nationalism in the Balkans. She has authored book chapters and journal articles on security, energy, and democracy published by CSIS Press, Brassey's, Freedom House, Bertelsmann Foundation Publishers, the University of New Haven, and The Jamestown Foundation.
Assenova's latest books include Eurasian Disunion: Russia's Vulnerable Flanks (The Jamestown Foundation, 2016), a critical study on Russian subversion in Europe, Eurasia and Central Asia, co-authored with Janusz Bugajski, and the edited volume Azerbaijan and the New Energy Geopolitics of Southeastern Europe  (The Jamestown Foundation, 2015). Her upcoming book, Nagorno-Karabakh: From Occupation to Resolution, is expected in early 2018.
Contact Margarita Assenova
Articles by Margarita Assenova
On May 28, Azerbaijan celebrates the 100th anniversary of the founding of the Azerbaijan Democratic Republic (ADR)—the first democratic state with a parliamentary form of government in the Muslim World.