Russia-Ukraine War's Impact on European Energy—A Net Assessment of Developments in Europe's Energy Security Strategy Since the Start of 2014
Publication: Eurasia Daily Monitor Volume: 11 Issue: 185
By: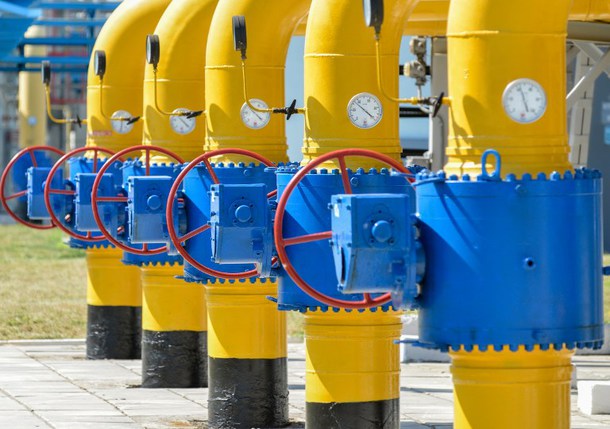 The Russia-Ukraine war has presented the most serious threat to European energy security since the end of the Cold War. Almost half of the Russian natural gas delivered to European markets in 2013 crossed Ukraine—82.3 billion cubic meters (bcm) out of 167.5 bcm in total exported by Gazprom to Europe (iea.org, March 4). Based on the experiences of the 2009 gas crisis, many European countries could suffer severe energy shortages this coming winter, if Russia once more cuts westward gas supplies. Such an interruption in the Russian gas supply, especially if prolonged, could cause economic damage and even loss of human life.
The unresolved payment dispute between Gazprom and Kyiv presented an additional challenge, especially after Russia suspended gas supplies to the Ukrainian domestic market in June. Although Russian and Ukrainian presidents, Vladimir Putin and Petro Poroshenko, have reportedly reached a preliminary agreement on the gas price "through the winter," during their meeting in Milan on October 17, this seems to be a temporary solution and the problems will likely resume in the spring (Kommersant, October 17).
Over the past ten months, the prospect of another gas crisis has mobilized the European Union, its members and neighbors, which have already been seeking ways to limit dependency on Russian gas and find alternative supplies such as Caspian gas and liquefied natural gas (LNG). As the European Commission prepares to host another round of talks with Russia and Ukraine on the gas crisis on October 21, it is also devising plans to counter potential gas supply interruptions to Europe.
On October 16, the Commission released a study on the short-term resilience of the European gas system (ec.europa.eu, October 16). The stress test was conducted in 38 European countries, including EU member states and neighboring countries. It analyzed various scenarios, in particular a halt of supplies via Ukraine and a complete halt of Russian gas imports into the EU for a period of six months. The results confirm previous independent assessments that Central and Eastern Europe would be most affected. The main question, however, is whether the European countries would choose to cooperate with each other by sharing the burden of gas shortages, or would they prefer to each seek national solutions.
In the absence of cooperation, serious supply shortfalls of 60 to 100 percent could affect Bulgaria, Serbia, Macedonia and Bosnia-Herzegovina (in both Ukraine transit and full Russian supply disruption scenarios). This picture can explain why the four Balkan states have been adamant supporters of the Russian-led South Stream natural gas pipeline, which aims to bypass Ukraine and deliver gas directly to the Balkans via the Black Sea. Their position has put them at odds with the European Union, which has said that the South Stream project falls short of EU competition standards.
The four Balkan countries have been among a group of several EU members (including Hungary, Italy and Austria) that have lobbied Brussels to endorse the South Stream pipeline project—thus, effectively dividing and weakening Europe. However, these four Balkan countries would benefit the most from cooperation through the integrated European gas infrastructure, which is in the last stages of development.
Although Romania would also be affected by gas cuts from Russia, losing about 40 percent of its gas supplies in wintertime, Bucharest never supported South Stream, considering it Putin's political project to undermine and bind Ukraine to Moscow.
Other countries threatened by severe shortages in case of a complete halt of Russian gas supplies to Europe are Lithuania, Estonia and Finland. Hungary and Poland would also be substantially affected, albeit to a lesser degree, by shortfalls of 30 percent and 20 percent, respectively. The EU Commission has assessed that through cooperation and sharing of gas supplies, the effects of a potential disruption could be significantly dampened in the most affected countries, particularly Bulgaria, Estonia, Bosnia-Herzegovina, Macedonia and Serbia (ec.europa.eu, October 16).
Russian President Vladimir Putin warned during his official visit to Serbia, on October 16, that gas supply cuts or reductions to Europe are possible: "There exist great transit risks. If we see our Ukrainian partners begin to tap our gas from the export pipeline system without authorization, like in 2008, then we, like in 2008, will cut supply consecutively by the stolen volume," Putin told journalists in Belgrade (ITAR-TASS, October 16).
But after the gas crises of 2006 and 2009, Europe is much better prepared. The integrated gas infrastructure is almost ready—including reverse flow capacity interconnectors that could be used to alleviate gas shortages. Despite protests by Gazprom, the interconnector between Slovakia and Ukraine, with a capacity of 27 million cubic meters of gas per day, has been pumping Russian gas back to the Ukrainian gas network since September.
The Iasi-Ungheni gas interconnector between Romania and Moldova was opened in August, although the pipeline is not yet operational. The Moldovan government plans to extend it to Chisinau with $12.9 million in EU funding (RIA Novosti, September 10). The Bulgaria-Greece and Bulgaria-Turkey gas interconnectors will be ready to supply the Balkans with gas from the Caspian Sea and other sources by 2016. In addition, storage capacities throughout Europe have also been expanded. Thus, soon Russia will no longer be able to leave Central and Eastern Europe out in the cold.
The Russian aggression in Ukraine since the start of 2014, has managed to accomplish two things in the gas sector so far: kill the South Stream pipeline project and steer the Balkans' attention to the Caspian Sea. After an unsuccessful campaign to convince the EU to support South Stream, both Bulgaria and Serbia have realized that this battle is lost. The EU's objections on the grounds of competition rules and non-compliance with the third Energy Package have not changed since 2013. But with the annexation of Crimea and subsequent war in Ukraine's eastern region of Donbas, the EU concluded that Russia is not capable of following any international rules, even those related to foreign territory and borders.
Bulgaria suspended South Stream in June, after the EU started an infringement procedure against Sofia for signing agreements with Russia that are not compliant with European legislation. Serbia, despite the show of love for Putin during his October visit to Belgrade, was also clear that the project would not go ahead without the EU's blessing, as Serbia would not jeopardize its chances of joining the bloc.
Meanwhile, Greece and Bulgaria have been shaping closer ties with Azerbaijan as the Southern Gas Corridor's construction advances. This past September, Bulgarian President Rosen Plevneliev signed an agreement with Azerbaijan securing gas supplies via Greece from 2018 (Natural Gas Europe, September 25). The Memorandum of Understanding between Azerbaijan's state oil company SOCAR and Bulgartransgas also includes the expansion of Bulgaria's only gas storage facility at Chiren—a surprising move that angered Gazprom, as the eastern Balkan country's small storage capacity made Bulgaria, together with Macedonia, fully dependent on uninterrupted Russian gas supplies. As other Balkan interconnectors are being built to link Bulgaria with Serbia, Macedonia and Romania, Azerbaijan could become the Balkans' main gas supplier in the near future.