Bypassing Russia, Ukraine Becomes Another "Silk Road" Terminus
Publication: Eurasia Daily Monitor Volume: 13 Issue: 18
By: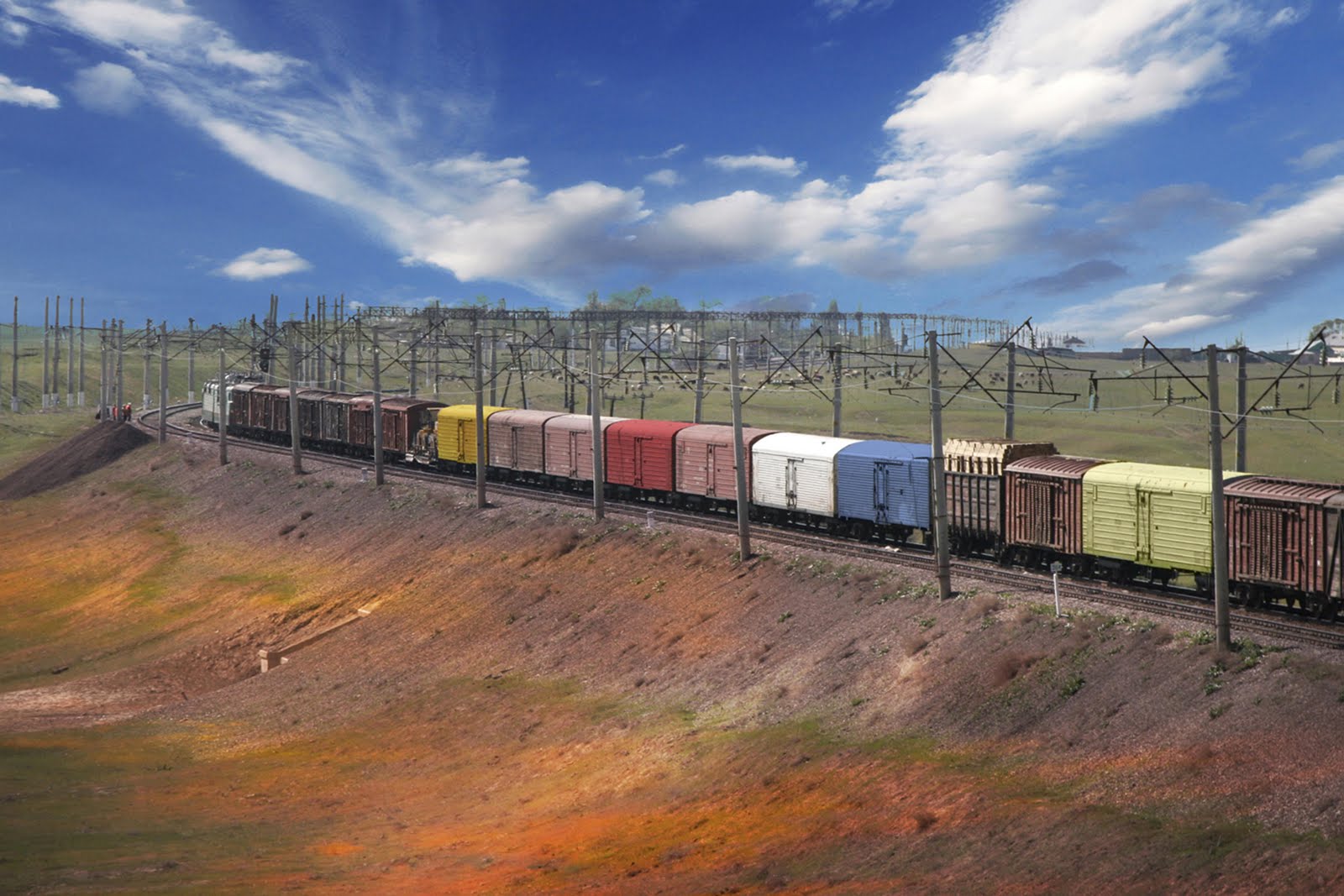 Since an uprising unseated the pro-Russian regime of Ukrainian President Viktor Yanukovych in February 2014, relations between Kyiv and Moscow have gone from bad to worse. Responding to a recent ban of Ukrainian imports and seeking a way to reach post-Soviet Central Asian states and East Asia without transiting Russia, on January 15 Ukraine dispatched a 30-car container train from Illichivsk along the Trans-Caspian International Transport Route (TITR) on a test journey through Georgia, Azerbaijan and Kazakhstan to China, utilizing ferries across the Caspian and Black Seas. While Ukraine's initial expectations for the route are modest, in time it could become a significant element in the multi-vector railway network slowly emerging across Eurasia.
By becoming involved with TITR, currently running from China via Kazakhstan, Azerbaijan, Georgia and Turkey to Europe, Ukraine is forging new economic relations with post-Soviet Caucasian and Central Asian states along a route terminating in China. TITR is a key component in China's "One Belt One Road" initiative to establish multi-modal transport links across Eurasia. While Ukraine has had maritime trade with China, the new rail line bypassing Russia has economic potential for both states, as well as those along the way in the form of transit fees.
Ukraine's interest in the route intensified after Russia on January 1 banned most Ukrainian food exports and imposed higher taxes on the few remaining industrial products that Ukraine exported to the Russian market, the same day Ukraine's free-trade agreement with the European Union came into force. The free-trade deal, signed in June 2014, three months after Crimea joined Russia, is part of the broader EU Association Agreement and grants Ukraine tariff-free access to the EU's market, with Brussels expecting it to boost Ukraine's struggling economy.
Ukrainian participation in TITR is a key element in the country's efforts to lessen Russia's influence on its economy by developing trade routes in conjunction with other post-Soviet states seeking to expand their multi-vector transport options. Beyond trade, the new route has strategic implications for Ukraine. Vadim Sidiachenko, the head of the economic department of the Ukrainian embassy in Azerbaijan, observed, "When Russia banned transportation of Ukrainian goods through their country, the Trans-Caspian corridor became strategic for Ukraine. The Ukrainian embassy is closely cooperating with all Azerbaijan's transportation entities, particularly Azerbaijan Railways and the government's Coordinating Council for Transit Cargo. We applaud as good the decision to establish the Coordinating Council, because it has become a single window through which we can solve transit issues, where we have already solved certain issues on tariffs and transportation" (Trend, January 17, 2016).
The feasibility of the trade route was first demonstrated last year, when China's first test container train arrived in the Baku International Sea Trade Port via the route in early August (Xinhua, August 4, 2015). The train, carrying 82 containers on 41 railcars, departed Shihezi, China on July 28 (AzerNews, August 3, 2015).
The new route is more expensive than transiting goods through Russia. Commenting on the launch of the new rail initiative to China through Georgia and Azerbaijan, Ukrainian Prime Minister Arseniy Yatsenyuk remarked, "In developing the train route, the first step is ensuring a route that bypasses Russia and creates alternatives for exporting Ukrainian goods. I'll be honest, the first phase—is expensive. But if we load the train and increase the volume of traffic, we will get the same logistics costs, as before the introduction of the transit ban by Russia" (UNIAN, January 22, 2016).
Ukrainian Railways Acting Chairman Aleksandr Zavgorodnii provided particulars of the new railway initiative, saying, "The new Ukrainian ferry-train container route, which is 3,400 miles, will take about 10–12 days. The test train is on schedule operating in the mode of a passenger train at a speed of 50 miles an hour. This is a fairly high speed, which will compete with road transport. In launching the pilot train it was important to work out the ferry logistics. Currently eight ferries are operating on the Black Sea and on the Caspian, 13" (Odesskaia Zhizn', January 20, 2016).
The political fallout from TITR has already begun, with post-Soviet nations scrambling to reassure Russia of their benign intentions. On January 15, Kazakh First Deputy Prime Minister Bakytzhan Sagintayev said, "The issue is not that a number of countries have gathered together and are pursuing a weird policy regarding Russia aimed at making it break off relationship in the area of free trade with Ukraine. It's absolutely not the case" (TASS, January 15, 2016). How Russia will express its displeasure with Azerbaijan, Georgia and Kazakhstan assisting Ukraine broaden its export options beyond Russia will eventually emerge; as for Moscow expressing annoyance with China's participation, Russia has far fewer cards to play.
Ukraine's intention in dispatching its test train is obvious—to circumvent Russia's previous monopoly of east-west trade via the Tran-Siberian Railway, which held a monopoly on the Eurasian transit of goods for more than a century after its completion. Similarly, Russia's intentions are equally evident—to hamstring the Ukrainian economy by not only depriving it of access to the Russian market, but by banning transit to deny Ukraine entry to the promising markets of Azerbaijan, Kazakhstan, Kyrgyzstan, China and other Asian countries. What remains to be seen is the form and volume of Ukraine's Asian TITR trade, and whether it will provide Kiev with positive trade balances, or simply turn Ukraine into another emporium of Chinese goods along the Silk Road.