Can Iran's Islamic Revolutionary Guard Corps Maintain its Operational Capability in a Sanctions Regime?
Publication: Terrorism Monitor Volume: 8 Issue: 38
By: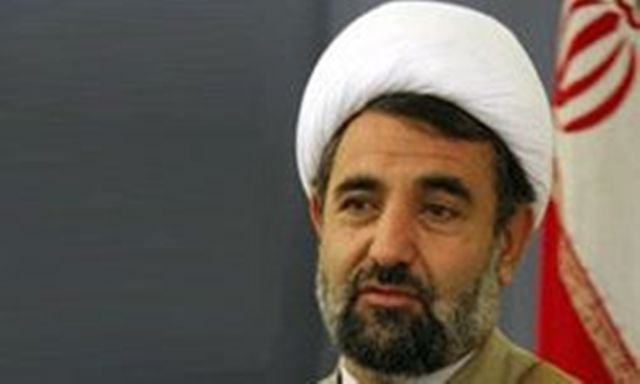 The lasting impact of the latest round of sanctions slapped on Iran in June by the United Nations Security Council followed by an additional and more stringent unilateral sanctions regime levied by the United States – the chief proponent of sanctions – and the European Union (EU) over its uranium-enrichment program is unclear. To date, U.S.-led efforts to punish Iran and countries and companies that do business with Iran have yielded mixed results. The latest measures ostensibly target Iran's domestic energy and financial sectors. While upholding the intricate web of sanctions already in place against scores of Iranian companies, institutions, and citizens, the newest sanctions target companies that sell gasoline, jet fuel, and other refined petroleum products to Iran, as well as companies investing in Iran's energy sector and other areas of the economy. Due to inadequate domestic refining capacity, Iran depends heavily on imports of gasoline and other refined petroleum products. The sanctions package also goes after a number of companies, institutions, and citizens linked to Iran's political and security establishment. Underlying the latest round of sanctions is the singling out of the business activities of Iran's Sepah-e-Pasdaran-e-Enghelab-e-Islami (Islamic Revolutionary Guard Corps – IRGC) in an effort to decrease its operational capabilities. [1]
Targeting the IRGC
As the locus of Iranian conventional and asymmetric military power, the IRGC is the subject of widespread interest alongside the Islamic Republic's regular armed forces. The IRGC's domestic and international military and intelligence capabilities run the gamut from infantry, air, and naval forces to elite sections such as its Quds (Jerusalem) Force – a unit responsible for the IRGC's special operations outside of Iran over the years, including operations in theaters such as Lebanon, Iraq, Afghanistan, Bosnia-Herzegovina, and Sudan. The IRGC is also linked in varying degrees to Hezbollah in Lebanon and Shi'a militias and political parties in Iraq. The discovery of Iranian-made weapons and explosives in the hands of Taliban insurgents in Afghanistan has also prompted U.S. officials to implicate the IRGC in supporting militants in Afghanistan (see Terrorism Monitor, November 6, 2009). An unclassified April 2010 report by the U.S. Defense Intelligence Agency (DIA) also accused the IRGC – and specifically the Quds Force – of expanding its presence across Latin America, especially in Venezuela. [2] The IRGC is also responsible for commanding Iran's strategic ballistic missile inventories and other advanced weapons platforms (Press TV [Tehran], August 21). The IRGC is heavily involved in advancing Iran's robust domestic defense industry through the development and deployment of indigenous weapons systems (Press TV, April 22, August 26). Furthermore, the IRGC commands the Basij (Mobilization), a network of volunteer paramilitary militias that operate in various capacities within Iran (see Terrorism Monitor, July 17, 2009).
Economic and Business Activities
In addition to its operational military capacity, the IRGC is also involved in a wide array of economic and business activities inside Iran and abroad. The precise nature and scope of the IRGC's stake in the economic and business sectors is difficult to ascertain and remains a subject of dispute. The implications of the IRGC's influence in Iran's crucial energy sector (Iran boasts the world's third-largest proven oil reserves and the world's second-largest reserves of natural gas) and in other sectors of the Iranian economy consistently draw the attention of business risk and trade publications (Oilprice.com, May 21). Politicized accounts in policy, media, and research circles tend to treat the IRGC as a kind of multinational corporation that exists to enrich ranking members of the group so as to ensure their loyalty to the clerical regime. Yet there is little evidence to indicate that the IRGC's priorities have strayed from the primary objectives laid out by its founders after the Iranian Revolution of 1979: defending the Islamic Republic and projecting Iranian influence in the Middle East and beyond.
The IRGC operates a number of major commercial enterprises in the open, including the massive Khatam al-Anbia (KAA) engineering and construction concern. The KAA has a hand in major energy and infrastructure projects across Iran valued in the billions of dollars (AFP, May 28). Employing tens of thousands of Iranians directly and indirectly and boasting numerous affiliates and subsidiaries in a number of different sectors – many of which have been targeted in the latest sanctions package – the KAA is one of the Islamic Republic's largest companies (Asharq al-Awsat, August 24, 2007). The newest sanctions regime imposes an expansion of existing restrictions on Iranian citizens and institutions, as well as affiliates and subsidiaries of IRGC-linked companies, particularly firms linked to the KAA. In an apparent attempt to showcase the IRGC's technical savvy in the energy sector, IRGC Brigadier General and KAA head Rostam Qasemi offered to lend the expertise of the IRGC in containing oil spills to the United States and British Petroleum during the height of the oil spill that affected the Gulf of Mexico (Tehran Times, June 22). Qasemi's offer of assistance came in spite of the fact that U.S. authorities hit Qasemi, the KAA, and four KAA subsidiaries with sanctions in February 2010 (al-Jazeera, February 11). The IRGC was certainly aware that Washington would reject its offer of assistance. Its decision to go ahead and reach out publicly to the United States amid the domestic tensions over the Gulf oil spill was likely a political ploy designed to embarrass the Obama administration.
The June 2010 sanctions cite scores of entities and individuals. According to UN Security Council Resolution 1929, a network of fifteen companies purported to be "owned, controlled, or acting on behalf" of the IRGC have been named in the sanctions package. Additional Iranian individuals and firms were also cited by UNSCR 1929 for sanctions due to their purported roles in nuclear and ballistic missile proliferation activities, terrorist finance, and other transgressions (see United Nations Security Council Resolution 1929, UNSC/9948, June 9). The companies named in the sanctions range from oil and gas firms to banking, mining, and shipping concerns. In addition, ranking members of the IRGC, including IRGC commanders Mohammed Reza Zahedi and Hussein Musavi and senior officer Hassan Mortezavi, have also been singled out for censure by the United States over their purported roles in supporting the Taliban insurgency in Afghanistan and other militant activities. Hushang Allahdad, an IRGC financial officer charged with handling the group's operations in the Levant, is also named in the U.S. sanctions (al-Jazeera, August 4; see U.S. Department of Treasury Press Report, August 3).
The IRGC is not new to sanctions; five individuals and nine entities associated with the IRGC's Quds Force, for instance – along with other individuals and entities linked to Iranian the intelligence services, banking, and defense institutions – were cited by U.S. authorities in 2007 in a unilateral sanctions package for aiding and abetting the Taliban in Afghanistan and other militant groups in the region and for proliferation activities linked to advancing Iran's nuclear aspirations (see U.S. Department of Treasury Press Report, October 25, 2007). The IRGC's economic activities are often closely linked to Iran's nuclear program, specifically alleged efforts by Tehran to procure vital technology and knowledge from abroad through a network of front companies and their corresponding associates and subsidiaries who act to circumvent sanctions and export control measures aimed at preventing Iran from importing the items required to further its nuclear program. In a further attempt to pressure the IRGC, the United States unilaterally introduced an additional series of sanctions against the leadership in September 2010 over allegations that they engaged in human rights abuses during the unrest that followed the June 2009 presidential elections. Unilateral financial and travel bans were issued against IRGC commander Mohammed Ali Jafari and his deputy for intelligence Hussein Taeb, who were only two among eight IRGC and other ranking Iranian officials targeted in the newest sanctions package (Press TV, September 29).
Assessing Impact
Iran's overall position is emboldened by its role as a crucial source of oil and natural gas to some of the world's largest and most influential economies, making U.S. efforts to achieve a broad and enforceable consensus within the international community to shun Iran extremely difficult if not impossible (see Eurasia Daily Monitor, July 30). Tehran has also been proactive in addressing emerging problems stemming from the imposition of sanctions. Where the sanctions are seemingly making an impact on the domestic front, for instance, Iranian authorities have passed measures aimed at limiting imports in an effort to boost domestic production and reduce the need for imports (Tehran Times, August 26).
On the surface, the targeting of the IRGC's ability to conduct business and, by extension, raise funds would appear to signal an effort on the part of the United States and its partners to undermine both the IRGC's political influence and ability to defend Iran. As a country that has been subject to decades of sanctions, Iran has proven skilled at circumventing U.S.-led attempts to enlist the international community to hem it in. With an emphasis on self-sufficiency, Iran's domestic arms industry has grown adept at developing indigenous systems that rely on locally-engineered technologies and Iranian-built and often modified variants of reverse engineered foreign weapons systems (Fars News Agency [Tehran], July 22; July 17).
Russia's recent decision to renege on its commitment to supply Iran with advanced S-300 long-range surface-to-air missile defense systems after initially agreeing to sell the missiles under an $800 million contract is an example of the obstacles Tehran's domestic arms industry is designed to mitigate (Press TV, October 10). Iran has already announced plans to develop its own long-range missile defense capability to replace the S-300 systems that were never delivered (Fars News Agency, September 26). Moreover, the IRGC Navy received a squadron of domestically-produced Bavar-2 flying boats in September (Press TV, September 28). Also in September, the IRGC Air Force received the third generation of the Fateh short-range ballistic missile system (Press TV, September 28). In August, Tehran delivered twelve Zolfaqhar class speedboats to the IRGC capable of launching torpedoes and missiles; the IRGC plans to mass produce the Zolfaqhar, as well as the Seraj-1, another high-speed combat boat, by 2011 (Press TV, August 10). Iran inaugurated its latest long-range combat unmanned aerial vehicle (UAV), dubbed the Karrar, in August; two other combat UAVs entered into production in February (Press TV, August 10).
The multitude of sanctions targeting the IRGC (and Iran as a whole) presents a series of challenges to the group's operational capacity. In comparison to the requirements of large conventional forces, the nature of the IRGC's military and intelligence structures rely heavily on asymmetric doctrines, strategies, and technologies revolving in particular around naval- and missile-based warfare methods that are not capital-intensive (Fars News Agency, September 29; Fars News Agency September 28). In addition to introducing new weapons systems into its arsenal, the IRGC also claims to conduct advanced training for its forces and to provide its ranks with key equipment upgrades (Fars News Agency, June 29). While declaring what they see as Iran's position as the "most powerful" country in the Middle East, IRGC officials are also quick to boast of Iran's ability to adapt its defense posture and employ asymmetric concepts to defend against technologically superior adversaries (Press TV, September 13; Fars News Agency, September 23; Fars News Agency, September 9).
The IRGC also regularly threatens to retaliate in response to a U.S. or Israeli attack against Iran; the IRGC has threatened to strike 32 U.S. military bases in the Middle East and to close the Strait of Hormuz, the strategic waterway that links the Persian Gulf to the Gulf of Oman and the Arabian Sea, through which approximately 40 percent of the world's seaborne oil passes daily (Fars News Agency, August 22). Because of the IRGC's crucial role in Iranian defense, Tehran will also surely redirect funds usually earmarked to support other sectors to maintain the group's capabilities. At the same time, any diversion of funds from other sectors to bolster the IRGC has the potential to cause instability. As the sanctions target the networks of front companies and subsidiaries attached to IRGC firms, Tehran is also likely to establish new front companies and subsidiaries to circumvent sanctions blacklists. In this regard, – at least in the near- to medium-terms – a further clampdown against the IRGC's economic wing will have a negligible impact on the group's ability to defend Iran against a potential U.S. or Israeli attack or to further other Iranian interests.
Notes:
1. See United Nations Security Council Resolution 1929, UNSC/9948, June 9, 2010.
2. In an effort to undermine U.S.-led efforts to isolate it in the international community, Iran has expanded its diplomatic and economic presence across Latin America and the Caribbean, especially in countries such as Venezuela and others that have emerged to challenge the U.S. position in the region. See "Iran's Military Power," Statement before the Committee on Armed Services, United States Senate, April 14, 2010, Lieutenant General Ronald L. Burgess, Jr., United States Army, Director, Defense Intelligence Agency, https://armed-services.senate.gov/statemnt/2010/04%20April/Burgess%2004-14-10.pdf .