Can Nigeria Exploit the Split in the Boko Haram Movement?
Publication: Terrorism Monitor Volume: 9 Issue: 36
By: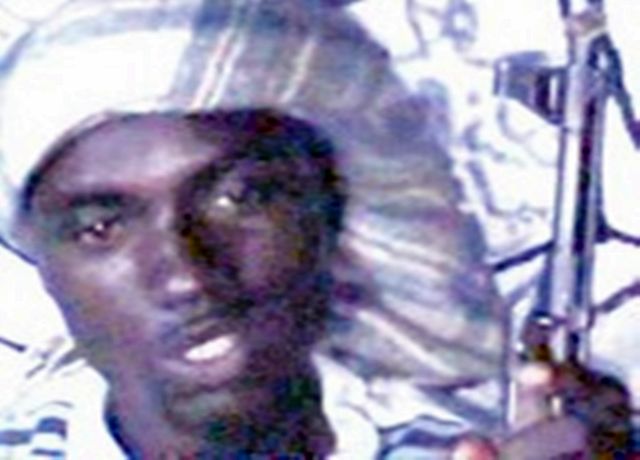 The Northern Nigerian militant group Boko Haram is showing signs of splitting along the ideological lines that emerged at the time of the July 2009 death of the group's founder, Mallam Ustaz Mohammed Yusuf. Whereas the divisions then were an internal matter, their differences are now becoming public. In particular, the Yusufiya Islamic Movement (YIM) is distinguishing itself from more radical elements in Boko Haram. The latter movement has become increasingly notorious for its attacks on civilians and places of worship, as well as high-profile vehicle-borne suicide-bombings such as those on the United Nations Headquarters and the Nigerian Police Headquarters in Abuja (see Terrorism Monitor Brief, July 1). [1]
On July 20, 2011, less than two weeks before the start of Ramadan, the YIM distributed flyers in Maidiguri (Borno State), the base of Boko Haram. Though the flyers fail to name the group they target, it is almost certainly Boko Haram that is referred to when the YIM says it is: "concerned that some people with evil motives have infiltrated our genuine struggle with a false Holy War that is outright un-Islamic. We call on this evil group to desist, failing which we shall have no option than to expose and hunt them…. We therefore distance our group from all the bombings targeted at civilians and other establishments and equally condemn them and pray that Allah exposes those who perpetrated them and attributed them to us… This is necessary in the light of genuine concern by individuals and groups to the mass suffering of innocent citizens caught in the crossfire between our members and the Nigerian troops" (The Nation [Maidiguri], July 7).
The YIM also resolved to "temporarily halt our fight against the assassination of our leaders in compliance with the prohibition of fighting in the holy month of Ramadan" (The Nation [Maidiguri], July 7, 2011)." The UN Headquarters attack on August 26 occurred five days before the end of Ramadan and was claimed by one of Boko Haram's spokesmen, Abu Kakah, in a mobile phone interview. He said that Boko Haram considered the United States, the UN and the Nigerian government as common enemies and would continue to attack them because they are infringing on the rights of the Muslims (Vanguard, August 28, 2011). A video showing the suicide bomber's preparations also contained the voice of Boko Haram leader Abu Bakr Shekau calling the UN "the forum of all the global evil" (Vanguard, September 18, 2011).
The YIM issued no condemnation of the UN attack and has been silent since the release of the flyers on July 20. The authenticity of the flyers and even of the group's existence cannot be corroborated. However, the message in the flyers is consistent with the views held by an older generation of Mohammed Yusuf's followers who could be trying to cleanse the movement's image by advocating a change in the movement's tactics to avoid targeting civilians or places of worship.
The YIM did not use the flyers to renounce violence altogether or reject Mohammed Yusuf and the founding doctrines of Boko Haram; they even state that the authors "fight for the blood of our founder, Mohammed Yusuf, and other leaders who were slain in cold blood." The YIM only disagrees with the direction Boko Haram has taken since Yusuf's death in 2009, probably because Yusuf's successor, Abu Bakr Shekau, has steered the group in a much more radical and violent direction than Yusuf did when he was leader (see Terrorism Monitor Brief, July 22, 2010). Shekau's focus is on jihad, while Yusuf rose to demagogue status because of his charisma and the initially peaceful religious doctrine he preached (Daily Trust, September 1).
The older generation of Yusuf's followers shared Yusuf's extreme views on religion, including the infamous ban on "Boko," which means "Western education" in Hausa, but they also respected Yusuf's systematic approach to dealing with the Nigerian government and the propagation of their brand of Islam (Sun News, July 24, 2011). In contrast to Yusuf, they feel Abu Shekau, whose support base came from the younger generation of 20-30 year-olds, is too extreme (Daily Trust, August 15, 2009).
Abu Shekau was more aggressive than Yusuf in employing violence. For example, Shekau insisted on attacking Nigerian security forces before Ramadan in 2009 while Yusuf tried to pacify Boko Haram members and delay the attack for at least two more months until the end of Ramadan (Sun News, July 24, 2011). The pre-Ramadan attack proved to be poorly planned and resulted in a four-day battle in which as many as 800 Boko Haram members were killed, including Yusuf, who was captured and executed by Nigerian security forces while in their custody (see Terrorism Monitor, March 26, 2010).
Boko Haram's reaction in the week after the dissemination of the flyers shows that the flyers caught the movement's attention. Boko Haram released a five-minute video of Abu Shekau on July 25 and made a post on its blog on July 23 to address issues related to the flyers. The blog post was entitled "A Call to Service" and said: "the brotherhood remains one indivisible entity. There is no split and there is no splinter group. Stories of [a] split are tissues of lies by the state security service to discredit us…" [2]
In a five-minute video Abu Shekau assured civilians that Boko Haram will not harm them, arguing that their target is the government, its security forces and anybody the group regards as a collaborator: "We are just fighting those who are fighting us, soldiers and police and the rest; and anybody, even if he is a learned Muslim teacher, if we confirm that he exposes us to the government, his children will become orphans and his wife will become a widow, God willing. That is our way." He also denied that Boko Haram targeted civilians in the bombing of a Maiduguri beer parlor in June 2011 that killed 25 people, saying: "You people should know that we do not kill those who drink alcohol…. We had heard that it was purely soldiers who gathered there to drink, and we confirmed it, that was why we went there and killed them. It's mere propaganda that we attacked a beer joint so that people would accuse us of killing innocent people."
The Abu Shekau video shows that civilian deaths as a result of Boko Haram's attacks are becoming a concern for the group, at least from a public relations standpoint. This could mean that Abu Shekau and his followers will focus more on targeting government institutions, like the police headquarters attack, and international entities, as in the UN headquarters attack. Other terrorist groups in Africa, like al-Shabbab and al-Qaeda in the Maghreb (AQIM), would be more than willing to aid Boko Haram in the internationalization of its jihad against the Nigerian government and the government's foreign allies. However, that could lead to more internal splits in Boko Haram between members who want to focus on Nigeria and those, like Shekau, who want Boko Haram to become part and parcel of the international jihad movement (News 24 [Lagos], August 18, 2011). [3]
Nigeria's best hope is that Boko Haram's loss of internal cohesion will lead to the group's collapse, since so far the military and government have not found a solution to Boko Haram. President Goodluck Jonathan, who is looking to engage Boko Haram in negotiations, will probably seek out the more rational minds in the Yusufiya Islamic Movement to address the social and economic crises and religious-based violence in northern Nigeria.
In mid-September former President Olusegun Obasanjo and Mohammed Yusuf's brother-in-law, Babakura Fugu, met in Maiduguri in an attempt to establish a dialogue between the government and Boko Haram, but within 72 hours of the meeting Fugu was assassinated. Shortly after the BBC reported that Boko Haram had claimed responsibility for the killing, Boko Haram spokesperson Abu Kakah denied responsibility: "Today, we received with shock [news of] the unfortunate killing of the family member of our leader Sheik Muhammed Yusuf (Champion [Lagos], September 19)."
If Shekau's faction tolerated the negotiations, which may have been a means for Yusuf's family to recover compensation from the Nigerian government for Yusuf's killing, then there must be another faction more radical than his that carried out the assassination. One possibility is that followers of Chadian-born Mamman Nur are less concerned about justice for Yusuf's family than Shekau or the YIM and more concerned with breaking up the reconciliation process by assassinating Fugu. Mammam Nur returned to Nigeria this year after training in Somalia and building contacts with al-Shabaab and al-Qaeda. Nur is believed to have masterminded the UN attack and was third-in-command when Shekau was Yusuf's Deputy (Vanguard, September 3, 2011).
Nigeria's choice to negotiate with Babakura Fugu gives reason for optimism because even Shekau's faction accepted the talks. However, Nigeria's ultimate challenge may now exist beyond its own borders. With internationally-connected jihadis like Mallam Nur now planted in Nigeria, resolving the Boko Haram crisis may not offset the growing threat to Nigeria from foreign-linked jihadis.
[1] Although a spokesman, Abu Zaid, and the leader, Abu Shekau, have called their movement by the name Jama'atu Ahlis Sunna Lidda'awati wa'l-Jihad since 2010, Nigerians and the mass media still refer to the group by the name Boko Haram.
[2] The blog believed to be affiliated with Boko Haram can be found at: https://yusufislamicbrothers.blogspot.com. For a translated transcript of the five-minute Abu Shekau video see: https://blueprintng.com/index/2011/07/why-we-will-never-give-up-%E2%80%93-shekau/
[3] For a link to a statement by Abu Shekau about Boko Haram's international objectives, see this speech posted by Boko Haram on Smukh al-Islam forum: https://www.ansar1.info/showthread.php?t=35072.