Can Turkish Drones Bolster NATO's Eastern Flank Against Russia?
Publication: Eurasia Daily Monitor Volume: 18 Issue: 100
By: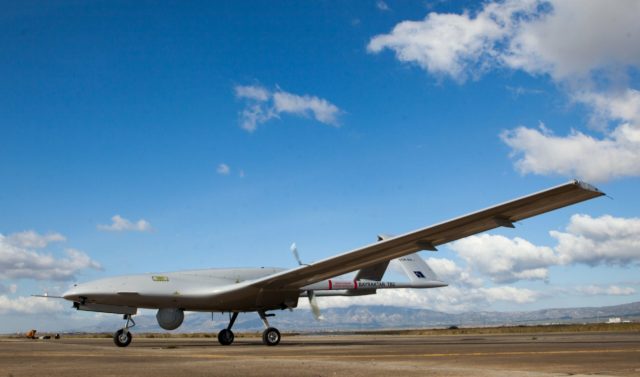 Turkish unmanned aerial vehicles (UAV) are becoming popular strategic assets and affordable military modernization solutions on the international arms market. Following Azerbaijan's dramatic achievements in the Second Karabakh War (September 27–November 9, 2020), whose forces employed advanced Turkish military technologies, including combat drones, Ankara has attracted growing numbers of customers interested in procuring the "Pantsir-hunter" Bayraktar TB-2 (produced by Baykar). As such, some writers have drawn attention to the Turkish drone warfare model's increasing popularity on Russia's doorstep, arguing that this trend may help President Recep Tayyip Erdoğan's administration develop further leverage against Moscow (TRT World, June 2).
Ukraine looms particularly large in Turkey's drone exports portfolio. In 2019, the two countries reached an agreement on the purchase of 12 Turkish Bayraktar TB-2 systems for the Ukrainian Army (Daily Sabah, January 12, 2019; see EDM, February 6, 2019). Subsequently, Kyiv made two additional requests to buy more Bayraktar TB-2s for its Navy (Daily Sabah, October 6, 2020). In fact, the way Moscow reacted to the Ukrainian deal hinted at Russia's growing concern about Turkish drone warfare solutions spreading across its geopolitical neighborhood (TASS, April 21, 2021; see EDM, December 16, 2020).
Poland is yet another telling case (see EDM, June 7). In the wake of the Second Karabakh War, Polish strategists and defense experts emphasized the Turkish-provided UAVs as a key enabler of Azerbaijan's success (Pism.pl, November 26, 2020). And in May, the Polish government announced that Warsaw would be acquiring 24 combat-proven Bayraktar TB-2 platforms in addition to a variety of systems including simulators, smart munitions, and advanced sensors like synthetic-aperture radar (SAR) (Forsal.pl, May 22). The initial batch of drones is expected to be delivered in 2022 (TRT World, May 25). President Erdoğan of Turkey highlighted that Poland will be the first fellow member of the North Atlantic Treaty Organization (NATO) to acquire Turkish unmanned aerial systems, particularly on the Alliance's Eastern Flank (Daily Sabah, May 24)—which will likely make Russia uneasy.
Notably, Latvia could be the next country opting for Turkey's unmanned systems, thus opening the gates of the northeastern Baltic region to Turkish arms manufacturers (Daily Sabah, June 8). Soon enough, one could see both Russia's Western and Southern military districts semi-surrounded by Turkish drone warfare assets.
To judiciously evaluate whether Azerbaijani battlefield successes last autumn might provide a workable template for Ukraine, Poland and other countries interested in purchasing Turkish combat drones, one has to ask the right military-intelligence analysis questions. Did the Armenian combat formations mimic the Russian way of warfighting to a meaningful extent? What kind of weaponry did their forces field against Baku's Turkish-transferred robotic systems? And most importantly, how did the Azerbaijanis use their newly acquired capacity to decisively cut the Gordian knot of Armenian dug-in defenses in Karabakh?
The Armenian military—including the occupation formations in Karabakh—have, indeed, traditionally emulated Soviet-Russian tactics and doctrine. And during the Second Karabakh War, the Armenian combat units predominantly relied on heavily fortified and echeloned defensive positions nestled amidst challenging geography, intensive mining along possible offensive routes, as well as networked strong points forming "hardy defensive belts" with pronounced firepower. Such operational art is textbook "Sovietics" when it comes to military planning for defensive action (Fas.org, July 16, 1984). Also in line with Soviet-Russian practice, the Armenians used longer-range assets—most notably, the Orsis T-5000 sniper rifle, with an effective range of 1.5 kilometers—to direct the Azerbaijani offensives into artillery kill-zones (YouTube, October 28, 2020).
The Armenian arsenal was almost solely dependent on Soviet/Russian weaponry. Azerbaijan's Turkish and Israeli drones successfully destroyed a broad-array of those assets, including multiple-launch rocket systems (MLRS), artillery pieces, main battle tanks (MBT), air defenses, and even ballistic missile transporter-erector-launchers (TELAR). The Armenian side consequently lost hundreds of armored platforms, including T-72 MBT variants and a large number of air-defense batteries, including strategic S-300 surface-to-air missile (SAM) systems (Oryx, June 20). Lessons learned from the Karabakh fighting show that Turkish drones can, indeed, hunt down Russian weaponry quite effectively. However, the Azerbaijani success was not a merely a platform-centric offensive achievement.
The Azerbaijani Armed Forces acquired not only combat-proven drones from Turkey but also drone-warfare concepts of operations (CONOPS). Notably, the latter included inter alia: 1) the integration of drones with land-based fire-support units for intelligence, surveillance, target-acquisition and reconnaissance (ISTAR) as well as battle-damage-assessment missions; 2) the systematic use of drones to tear down the adversary's fires and armor; 3) use of drone footage as a key information operations input; and 4) the utilization of unmanned platforms to target the enemy's air defenses.
Azerbaijan has managed to secure such a concepts transfer thanks to two chief reasons. First, there was a robust Turkish military advisory mission in Baku both before and during the war. And second, the Azerbaijani Armed Forces were ready to fully digest Turkey's drone warfare CONOPS thanks to systematic bilateral joint drills as well as decades of military training by Azerbaijani servicemen at Turkish Armed Forces' institutions.
Any country facing the Russian military in an inter-state conflict would have to overcome thoroughly networked air defenses and state-of-the-art electronic warfare (EW) capabilities; none of these battlefield innovations were available to any of the militaries that suffered substantial losses from facing advanced Turkish combat drones—be it Armenian Karabakh formations, General Khalifa Hafter's forces in Libya or the Syrian Arab Army. Moreover, the Russians have long prioritized counter-UAV capabilities in their exercises, as observed in the Kavkaz 2020 and Unbreakable Brotherhood 2020 drills (TASS, September 21, 2020 and October 16, 2020). And the Russian defense-industrial base has, for some time now, been diligently working on fielding new counter-drone assets to address the rapidly growing proliferation of unmanned aerial technologies around the world (Zvezda, April 15, 2021).
Also of significance is the fact that Turkey and Azerbaijan have a truly special relationship. Through systematic joint drills and intensive interactions, the "two states, one nation" have almost become "two states, one military." It would not be easy for others to establish such a deep and extensive process for CONOPS transfer from Turkey.
Overall, Ukrainian and Polish generals would do well to grasp that Turkish UAVs are not "talismanic silver bullet" solutions capable of unfailingly delivering striking and blitz victories in any battle setting. Rather, as observed in the Azerbaijani case, Turkey's warfighting drones can be decisive when employed as part of a certain operational art.