CCP Stealth War 142; Feature: New Chip Restrictions Face Pushback From US Tech Giants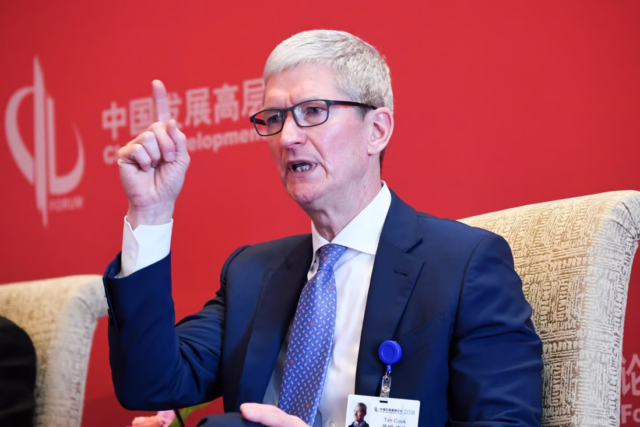 This Week: 
 * Feature: New Chip Restrictions Face Pushback From US Tech Giants
 * House CCP Committee Probes University of California-Berkeley
 * China Protests Planned US Visit by Taiwanese Vice President, Escalating Tensions Ahead of Presidential Election
 * Russia and China Hold Joint Naval Exercises in the Sea of Japan
---
Feature: New Chip Restrictions Face Pushback From US Tech Giants
In October, the US Commerce Department issued a series of regulations barring American semiconductor producers from exporting advanced equipment to the People's Republic of China (PRC). Washington plans on expanding these restrictions to cover a broader range of advanced semiconductor chips that might be used in artificial intelligence (AI), quantum computing, and the "defense industrial base in China." On balance, these new restrictions are likely the outcome of American negotiations with Japan and the Netherlands to strengthen and expand technology export controls towards China.
While the US government––citing national security concerns as its primary rationale––has implemented a robust set of policy tools to restrict the export of semiconductors and other sensitive technological goods to the PRC, several American tech companies have expressed significant objections to this agenda. As the Biden administration aims to extend these restrictions in the coming weeks, the chief executive officers (CEO) of Intel, Qualcomm, and Nvidia are planning a trip to Washington, with the principal purpose of lobbying against the ongoing curb on exports to China.
These technology giants—perhaps recognizing a window of opportunity following Treasury Secretary Yellen's visit to Beijing—aim to convince the Biden administration that tightening export restrictions would hamper recent diplomatic efforts from Washington, which had hoped to increase engagement with their Chinese counterparts and set a floor to the ongoing decline in US-China relations. Furthermore, to appeal to national security considerations, chip companies will likely contend that decoupling from their largest market will ultimately harm their bottom line, inhibit their ability to invest in research and development, and undermine the America's ability to lead the field in discovering new technologies; this final point could then be tied to the desire to secure US military supremacy and global leadership.
As debates among Western countries regarding decoupling and de-risking economic relations with China continue to play out, governments and private corporations will likely face challenges navigating the conflict of interest between national security and the maximization of profit. Qualcomm, for instance, receives over 60 percent of its annual revenue from supplying various technological components to the Chinese smartphone company Xiaomi. Moreover, Nvidia faced significant obstacles and delays in shipping its industry-leading artificial intelligence accelerators to the Chinese market, adversely impacting its sales. Last March, Tim Cook, the CEO of Apple, attended the China Development Forum in Beijing. During this event, he firmly reassured officials in Beijing of Apple's commitment to the Chinese market, stating that "Apple and China… grew together and so this has been a symbiotic kind of relationship."
The levying of export controls on advanced chips enjoys bipartisan support among the American political establishment. Additionally, the US has successfully gained support from advanced chip producing allies such as the Netherlands and Japan. However, persuading American tech corporations—many of which heavily rely on the Chinese market—that these measures serve their interests in the long term will likely face significant inertia for the foreseeable future.
---
House CCP Committee Probes University of California-Berkeley
The House Select Committee on the Chinese Communist Party requested detailed information from the Tsinghua-Berkeley Shenzhen Institute over potential violations of US export controls. The bipartisan committee stated it had "grave concerns" relating to the research and development of "dual-use" technologies, which can be used for both civilian and military applications; this includes semiconductor technology and map imaging software. The committee also expressed concerns that Berkeley was improperly disclosing funding coming from Chinese sources.
Previously, on June 1, the House Committee on Science, Space, and Technology accused Berkeley of failing to disclose $240 million in financial contributions in exchange for vital semiconductor information. The information requested by the CCP committee is particularly worrisome, as faculty members also receive grants from the Defense Advanced Research Projects Agency (DARPA), potentially exposing US military-technological secrets to the Chinese government. The lack of separation between academic and government institutions in China makes any potential collaboration in areas considered vital for national security a serious concern for the United States.
These concerns more fully presented themselves in April, when a Chinese lab supported by the Tsinghua-Berkeley Shenzhen Institute won a contest for optimizing advanced microchip technology—in something that the US government has tried to prevent China from acquiring. Berkeley has stated that it takes the CCP committee's concerns "very seriously" and will comply with the investigation. The rising tensions between the US and China will make international academic collaboration increasingly difficult, particularly in cutting-edge fields related to high-technology and engineering, where export controls are being raised in an attempt to limit the theft of US innovations.
---
China Protests Planned US Visit by Taiwanese Vice President, Escalating Tensions Ahead of Presidential Election
Beijing has officially protested a planned visit to the United States next month by William Lai Ching-te, Taiwan's Vice President and a presidential hopeful representing the independence-leaning Democratic Progressive Party (DPP). Chinese Foreign Ministry spokeswoman Mao Ning stated in a press conference in Beijing that "China firmly opposes any form of official US-Taiwan interactions, firmly opposes Taiwan independence separatists visiting the US under any name or reason and firmly opposes the US indulging and supporting Taiwan independence separatists and their separatist actions in any form." She added in her statement that "China will closely monitor the situation and take strong and resolute measures to defend national sovereignty and territorial integrity."
Taiwan's Deputy Minister of Foreign Affairs, Alexander Yui Tah-ray, confirmed that Lai will pass through the US en route to Paraguay for the inauguration and swearing-in of the latter's new President, Santiago Pena. According to Taipei, such stops to the United States are quite standard practice when top Taiwanese government officials visit Central and South American countries.
Lai is running to succeed President Tsai Ing-wen in January, and his visit to the US five months prior to the presidential elections holds key significance, as candidates typically visit DC ahead of elections to discuss their campaign with government officials there. China sees such visits as covert support for Taiwan's independence and a challenge to its territorial claims.
Despite being a self-governing democracy, Taiwan is regarded as a breakaway province by the PRC, and the latter has not ruled out or refrained from efforts to use soft and hard power to bring the island nation under the mainland's grip. Last week, a record 16 Chinese warships were observed in the waters around Taiwan, according to Taiwan's Defense Ministry. China frequently conducts large-scale military drills near Taiwanese territory, so this presented little surprise.
The situation surrounding Taiwan's Vice President William Lai's planned visit to the US has further escalated tensions, with China expressing strong opposition to such visits and portraying the presidential candidate as having officially violated the status quo and international order.
The motives behind Chinese active involvement and lobbying are twofold: firstly, Beijing seeks to discourage any official interactions between the United States and Taiwan, and secondly, China wants to send a strong message to the Taiwanese people and voters that it will not tolerate any actions that could further strengthen any movement toward independence. By expressing anger and vowing resolute action in response to Lai's visit to the US, Beijing hopes to influence the upcoming Taiwanese presidential election and discourage voters from supporting candidates with pro-independence leanings. This notwithstanding, Lai has consistently led the polls in the lead-up to the election.
---
Russia and China Hold Joint Naval Exercises in the Sea of Japan
On July 15, Russian and Chinese ships left port in Qingdao to begin the Northern/Interaction-2023 joint naval-air exercises. This is the second major joint military exercise between Moscow and Beijing to be based in China; the first was Zapad[West]/Interaction-2021, where more than 10,000 soldiers of the ground and air forces of both nations participated in a joint exercise in north-central China. While there is no land component, Northern/Interaction-2023 is the first occasion where both Russian naval and air forces are taking part in a China-hosted training operation.
Four Chinese warships are known to be part of the exercise: the Qiqihar and Guiyang Type-052D guided missile destroyers, and the Zaozhuang and Rizhao Type-054A guided missile frigates. Several of these ships are considered to be particularly accomplished in training tasks by the PLA Navy, having participated in several recent joint naval exercises—to include those held in February with South Africa and Russia. The two Russian ships that have been identified on their way to Northern/Interaction-2023 are the Gromkiy and the Sovershenniy Steregushchy-class corvettes. The vessels are two of Russia's most recent additions to its Pacific Fleet, entering service in 2018 and 2017, respectively. Neither of the two warships appear to have previously participated in multinational exercises.
While the published description of Northern/Interaction-2023 includes fairly standard duties (e.g. joint sea-air operations, practicing cooperation between commands), Chinese sources emphasized the exercise's focus on practicing the "safeguarding … of strategic maritime routes." This has some relevance, as the exercises are occurring in the center of the Sea of Japan—joining a series of recent Chinese naval operations that have dared to stray closer to Japan than those of the past.