Central Asia Commits to Russian Joint Air Defense Plans
Publication: Eurasia Daily Monitor Volume: 9 Issue: 141
By: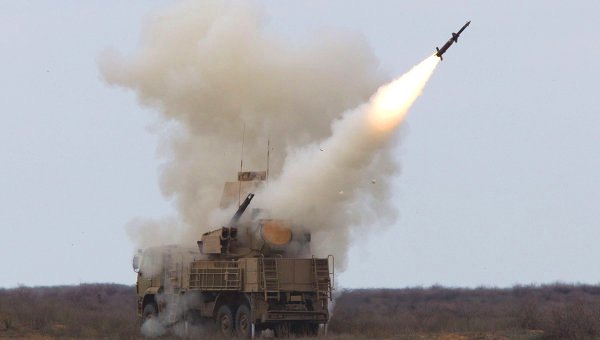 The 62nd meeting of the CIS Council of Defense Ministers in Kaliningrad on July 5 discussed deepening security cooperation on a broad range of issues within the former Soviet space, with special attention to developing integrated air defense architecture – long discussed by the CIS capitals – access to the Russian orbital satellite groupings and participation in related exercises. Despite Tashkent suspending its membership of the Collective Security Treaty Organization (CSTO) on June 20, it still dispatched a defense ministry delegation to Kaliningrad, headed by Deputy Defense Minister Major-General Rustam Niyazov, and offered commitments to cooperate with its partners, including with Moscow, on a wide range of defense issues. Indeed, from Moscow's perspective, the meeting underscored Russia's central role in joint air defense initiatives, but more specifically to further pull the Central Asian states into a highly sensitive area of cooperation that will also lock NATO countries out of such sensitive defense spheres (Interfax, RIA Novosti, July 5).
Commentators noted the apparent contradiction between Tashkent's participation in the CIS Defense Minister's Council and its decision to suspend CSTO membership. On July 11, Colonel Elmurad Mashrapov, the Deputy Chief of Staff and Commander of Uzbekistan's Air Defense and Air Forces confirmed that the country will remain part of the CIS joint air defense system, and has no plans to pull out. "We were and will be members of the Commonwealth's joint air defense system. We shall be fulfilling our obligations and will participate in exercises," Mashrapov affirmed. According to officials in the Air Defense Coordination Committee of the CIS Council of Defense Ministries, Uzbekistan meets all its obligations within the joint air defense system and is considered to be a full participant (Interfax, July 11).
However, the session of the CIS Council of Defense Ministers, under the Chairmanship of Russian Defense Minister Anatoliy Serdyukov, was also attended by delegations from Armenia, Azerbaijan, Belarus, Kazakhstan, Kyrgyzstan, Tajikistan and Turkmenistan. The agenda considered 25 themes of cooperation between the CIS defense ministries. At the behest of the chiefs of staff in each capital, these included discussion of the procedure for the joint use of the military satellite groupings of the Russian Armed Forces. Moreover, the session also considered problems linked to developing and improving joint military systems and, more specifically, shared views on the concept to form a unified geo-information system. Defense ministry delegations worked on drafting model regulations for friend or foe identification services, manuals on hydro-meteorological support for the Armed Forces in CIS countries and approved agreements in these areas. Additionally, the defense ministries agreed on mechanisms to facilitate the interaction of engineering troops from each military represented in the meeting in relation to conducting mine clearing operations, as well as reaching agreement on training and information exchange about radiation, chemical or biological incidents (Krasnaya Zvezda, July 11).
Joint air defense featured, however, as the main component of the meeting. The participants approved plans for the Chistoye Nebo (Clear Sky) 2012 joint command-staff training exercise for the air defense and air forces, and agreed on joint training exercises for CIS countries in 2013. Chistoye Nebo 2012 will be held in Kazakhstan in October. The Combat Community 2013 joint live-fire exercise will be staged in Russia's Ashuluk range. These large-scale exercises are aimed at strengthening the command and control systems in the CIS Armed Forces in order to repel air attacks and optimize the creation of a single "information space." Participants in the meeting in Kaliningrad analyzed flight security issues in the CIS Armed Forces in 2011, drawing conclusions in order to enhance future cooperation (Krasnaya Zvezda, July 11; Rossiyskaya Gazeta, July 7).
Serdyukov highlighted the joint air defense plans for the CIS, stressing its success to date – possibly surprising observers after its troubled history since 1995 – adding, "We are now switching to the execution of practical measures in working up specific tasks that could arise on the territory of any CIS country." A provision on an integrated radar identification system, which will be used to draft national security documents, was approved during the meeting; from Moscow's perspective this is an example of such practical cooperation serving to influence national defense policies in other CIS countries. In order to further discuss these practical measures, the CIS Air Defense Coordination Committee met in Cholopon-Ata, Kyrgyzstan on July 11, and similar meetings are likely to occur more frequently as these initiatives are refined in the future (Interfax, July 11; Rossiyskaya Gazeta, July 7).
Despite the rhetoric used by Serdyukov, and the apparent consensus on the need to build and strengthen such joint air defense mechanisms, there is still plenty of scope for disagreement and bargaining among the CIS members. Clearly the smaller states, particularly Kyrgyzstan and Tajikistan, have very limited capacity or assets to contribute actively to joint air defense schemes. In fact, the mainstay of the integrated joint air defense system presently being constructed is trilateral: Belarus, Kazakhstan and Russia. And in terms of Central Asian air defense, the critical axis is Moscow-Astana. By agreeing to participate in air defense programs and exercises, Tashkent can access military-technical cooperation, which it considers to be important for its air defense requirements. However, Uzbekistan is not functioning in the integration process on nearly the same level as Kazakhstan or Belarus. A similar bilateral air defense deal is expected to be concluded between Moscow and Yerevan (RT, RIA Novosti, July 11).
Indeed, Kazakhstan's Air Defense Commander Colonel Nurjan Mukanov explained in Cholopon-Ata that agreement between Moscow and Astana on the creation of a regional air defense system is imminent. The Kazakhstani-Russian joint regional air defense system will be signed in 2013, and the documents are currently being drafted to support this, according to Mukanov. Moreover, all outstanding areas of air defense, including finalizing the deliveries of S-300 air defense complexes to Kazakhstan, are also expected to be settled next year (Interfax, July 11).
Central Asia is becoming a greater focus for Russian air defense priorities. While Kyrgyzstan, Tajikistan, neutral Turkmenistan and Uzbekistan participate in such ventures, the key state in the region is Kazakhstan; Moscow attaches high priority to its joint air defense plans with Astana, while the latter sees significant benefits in closely cooperating with its northern ally. In the future, the Central Asian states will therefore depend on Moscow and Astana to enhance their air defense capabilities, while in the longer term the high technology air defense assets will continue to be Russian.