Central Committee Roundup; Zhuhai Air Show Highlights Burgeoning Aerospace Industry
Publication: China Brief Volume: 12 Issue: 22
By: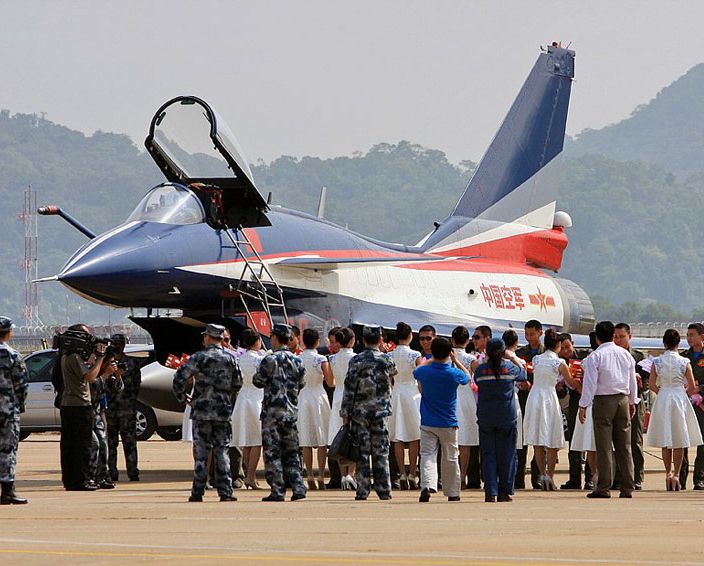 Central Committee Roundup
The end of the 18th Party Congress of the Chinese Communist Party (CCP) saw the announcement of a new Central Committee, including 205 full members and 171 alternate members (Xinhua, November 15). Although many of the selections can hardly be considered surprising and mostly served to reify what observers already suspected, the 18th Central Committee probably is most interesting for who it did not include and what did not happen.
Deputy Chief of the General Staff Zhang Qinsheng was dropped from the Central Committee lists, suggesting the persistent rumors this year of his clashes with Hu Jintao and senior military brass were true (New York Times, August 7; South China Morning Post, March 22; Ming Pao [Hong Kong], March 7). Moreover, Zhang also reportedly advocated for what the People's Liberation Army (PLA) and the CCP call the "three erroneous ideas" of Chinese civil-military relations: "de-politicization, de-party-ification, and nationalization" (jundui feidanghua, feizhengzhihua, guojiahua). Rather than being fired, Zhang probably will serve until he reaches his PLA rank and grade's retirement age, which will arrive in roughly another year.
Also in the PLA, political commissars General Zhang Haiyang and General Liu Yuan may have been prevented from rising to the Central Military Commission because of their links to the disgraced former Chongqing Party Secretary Bo Xilai (Ming Pao, October 24). Zhang and Luo, however, survived and retained their Central Committee positions presumably for another five years.
Former President Jiang Zemin's "Three Represents" allowed businessmen into the CCP, co-opting the group of influential citizens most likely to have wherewithal and the eventual motivation to challenge the party's domination. It always may have been a distant possibility; however, none of the high-flying business leaders participating in the congress claimed a seat on the Central Committee ("18th Party Congress to Showcase Rising Status of Private Business," China Brief, October 19).
By the numbers, women and ethnic minorities' representation has fallen from the 17th Central Committee. Previously, 13 women and 15 minorities were full members. The 18th Central Committee has ten and ten. Two women, however, did rise to the Politburo—State Councilor Liu Yandong and Fujian Party Secretary Sun Chunlan—putting more women in that decision-making body since the Cultural Revolution (Xinhua, November 15).
Zhuhai Air Show Highlights Burgeoning Aerospace Industry
The biennial Airshow China, better known as the Zhuhai Air Show, began its ninth rendition on Wednesday and the Aviation Industry Corporation of China (AVIC) officially unveiled 44 new aerospace aircraft products for the first time out of a total of roughly 150 products on display (South China Morning Post, November 14). The air show also demonstrates the rapid progress of China's technical expertise in the defense industries, particularly in the last two decades.
One of the more interesting revelations in state media coverage was related to China's second stealth fighter, the J-31, which recently performed a test flight (Want China Times, November 2). Although attendees of the air show will only see a scale model of the plane, the J-31 may soon be available for greater scrutiny. The former deputy editor of Aviation World said "Currently the only fifth generation fighter available for sale is the F-35 by the [United States]. The J-31 will offer an alternative for non-traditional allies of the [United States]," suggesting the aircraft eventually will be available for international sale (Xinhua, November 13; Global Times, November 12).
AVIC also unveiled the Wing Loong (yilong) unmanned aerial vehicle (UAV), which resembles the U.S. MQ-9 Reaper, based on pictures published in state media. The UAV also carries intelligence sensors and is capable of carrying air-to-ground missiles (China News Service, November 10). This is the latest development to come out of China's robust UAV development program and appears to be one of the more advanced models of the roughly 40 that are under development ("Civilian UAV Production as a Window to the PLA's Unmanned Fleet," China Brief, February 21).
As impressive as some of China's technical progress has been in aerospace—the transformation of the PLA Air Force from an air defense force to a modern air force is testament to this—AVIC and related organizations still lag in key areas. For example, China's new aircraft engine, WS-10A Taihang, still may not have displaced Chinese reliance on Russian engines, according to defense expert Andrei Chang (South China Morning Post, November 14). Lastly, if China is incorporating stolen foreign technology in its stealth fighters, UAVs and the also-debuting WZ-10 attack helicopter, then the baseline expertise of China's engineers is closing rapidly with that of their foreign counterparts.