Chechens in Europe Subjected to Ethnic Profiling After Paris Attacks
Publication: Eurasia Daily Monitor Volume: 12 Issue: 13
By: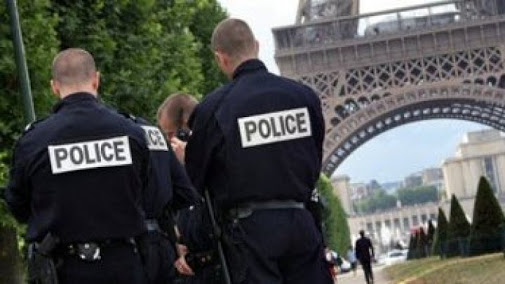 Chechens who emigrated to Europe are not in an enviable situation today, as any terrorist threat around the world invariably prompts the security services to investigate them closely. France's security services attempted to connect the January 7 terrorist attack in Paris on the satirical magazine Charlie Hebdo, which was carried out by French citizens of Algerian descent (Meduza.io, January 7), to the Chechens.
It was already clear the day of the attack in Paris that the assailants were not Chechens; yet, few Chechen immigrants failed to realize that the attack would have repercussions for them. Mass arrests of Chechens took place in Paris and its surroundings the night of January 11. The wave of arrests took place in the run-up to the mass march in Paris to honor the victims of the attack, which dozens of heads of state were scheduled to attend. The actions of the police appeared to be a preventive operation, aimed at thwarting any possible protest by those themselves who were subjected to terrorism during the two Chechen wars of 1994–1996 and 1999. Media reported that there were 13 arrests in Paris and its suburbs (Warandpeace.ru, January 16), but did not mention the nationality of those arrested. Almost all those detained were apprehended at night, and involved even the smashing in of already open doors: indeed, some people saw a large number of police arriving at their homes and opened their doors themselves.
This author managed to speak to 8 of the 12 detained Chechens, who indicated that after they were arrested and had all their money, telephones and computers confiscated, they were held for nearly two days at an unidentified site near Paris. The security services tried to extract from them confessions of ties with the Chechen fighters in Syria. Videos watched on YouTube and excerpts from telephone conversations were put forward as proof of the detained individuals' connections to the jihadists in Syria. Prior to meeting these people in person, this author thought they would be Salafists but, as it turned out, that assumption turned out to be completely wrong. A mother of three boys who was detained along with her sons was still in shock after being accused of having a photograph of a slain Syrian child in her home. One of the detainees, who is fluent in French, managed to read the accusation against them, which stated that they were being accused of organizing a terrorist cell. A well-known Chechen journalist from the first Chechen-Russian war was also among those detained. She was one of the handful Chechens who supported the "Je suis Charlie" action. All the detained Chechens were eventually released but warned they would be summoned again to provide additional information (Author's interview, January 10, 11).
According to unconfirmed reports, up to ten Chechen families have been deported from France in the last several days. This is uncharacteristic of France, which has never before taken such actions against Chechens. Of course, the participation of Chechens in the conflict in the Middle East (Liberation.fr, January 16) raises concerns on the part of the French security services, but this problem does not concern the Chechens only. An estimated 1,000 people from France are currently fighting in Syria, and probably fewer than a dozen of them are Chechens.
It is understandable that the French security services would react to the terrorist attack in Paris, but there is an additional twist to this story. The French authorities apparently warned neighboring countries of possible hostile actions by Chechens living in France. On January 13, German police stopped a car with four Chechens in Bexbach/Hornbach, on the border with France. They were briefly detained and told that French authorities had informed their German colleagues about the possible infiltration by Chechen terrorists. After the group of Chechens was held for six hours and no evidence of illegal actions was found, the German authorities ordered them to leave Germany and return to France (Bild.de, January 13). The French authorities appeared to be engaging in ethnic profiling, accusing the Chechens of terrorist activities based on what they watch online.
Meanwhile, thirteen people were detained in a special operation targeting individuals who had returned to Belgium from Syria (Metronews.fr, January 16). Even though the Belgian police did not mention the ethnicity of the detainees, the local Chechen community, one of the largest in Europe, is concerned about arrests of Chechens and the authorities' attempts to target Chechens as part of the campaign against terrorism.
Arrests were also carried out in Germany: the German security services targeted a cell of radical Islamists who were recruiting volunteers for the conflict in Syria. Two people were arrested and three others are under investigation. A Chechen trace was found in this case, as well (Deutsche Welle—Russian Service, January 16). One of those arrested, a 41-year-old man of Turkish descent, is suspected of leading an "Islamist extremist organization with members from Turkey and Russian Chechnya and Dagestan" (BBC News, January 16).
Chechens were also arrested in various parts of Austria, but they were all released without charge. A young Chechen female, aged 16, who had tried to travel to Syria, was also detained (Musavat.com, January 12).
Thus, the situation in Europe after the terrorist attacks in Paris shows that European authorities misunderstand the Chechen diasporas. The authorities see the Chechens as a single group that coordinates its actions and is always opposed to the government. In reality there is no single organization, structure or community of Chechens in Europe that could unite even ten Chechens. The Chechens in Europe are collectives of individuals that develop and evolve under the influence of their current circumstances, not under the influence of an imaginary Chechen phenomenon.