Chechnya's Ramzan Kadyrov Announces Creation of New Agency Focused on Compatriots Abroad
Publication: Eurasia Daily Monitor Volume: 17 Issue: 123
By: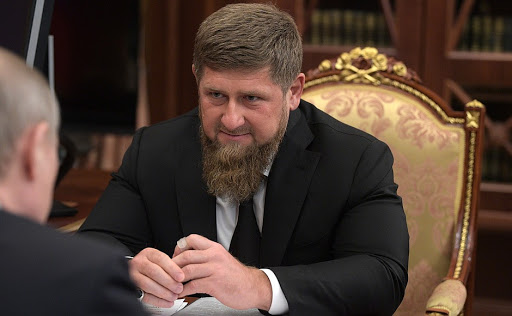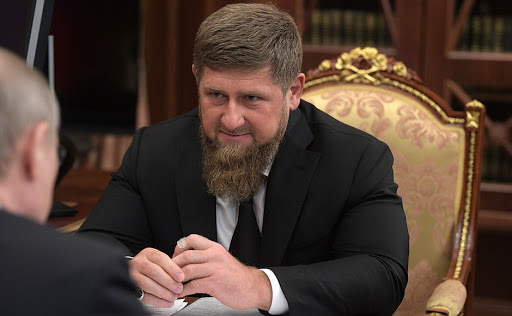 The pro-Kremlin ruler of Chechnya, Ramzan Kadyrov, has unveiled plans to set up a republican government agency for relations with compatriots living abroad. The announcement came several weeks after the killing of a critic of Kadyrov in Vienna, Austria. Some observers contend that the Chechen leadership will try to use the new agency to control the Chechen diaspora. And Kadyrov's own remarks indicate his aspiration to use fear to control Chechens living outside the Russian Federation.
At a meeting of the government of the Chechen Republic on August 28, Kadyrov announced the creation of a new agency that will help "Chechens wherever they are" (Grozny-Inform, August 28). The condition for such help, however, according to Kadyrov's own words, is that people should "watch their tongue." Even if Chechens live in Europe, they still remain "our Chechens," argued Chechnya's leader. For "good Chechens," he promised to do some good; and for "bad Chechens," he promised to do "whatever is necessary." Kadyrov's message of carrots and sticks for Chechens residing abroad was broadcast on local TV, in the Chechen language (Kavkazsky Uzel, August 29).
The Chechen strongman's threats come against the backdrop of a series of murders of his critics in Europe. On July 4, 2020, 43-year-old Mamikhan Umarov (a.k.a. Anzor Umarov) was shot and killed at a parking lot in Vienna, Austria. Two Chechen men were soon detained in connection to the crime. Previously, Umarov had set up a YouTube channel, which, for several months, he used to mock and criticize Ramzan Kadyrov. On his vlog, Umarov also raised issues related to the Russian security services' involvement in the assassinations of pro-independence Chechen figures outside Russia. According to Umarov's own public confessions, he used to be a member of a Chechen hit squad that targeted dissidents beyond Russia's borders (see EDM, July 8).
Earlier this year, on January 30, another Chechen dissident, 44-year-old Imran Aliev, was found dead at a hotel in the northern French city of Lille. Aliev (a.k.a. Mansur Stary—"Old Mansur") was reportedly stabbed to death by a Chechen man who arrived from Russia on January 18, 2020. The presumed perpetrator of the attack left the European Union and returned to Russia, according to sources. The Chechen dissident blogger was also known for his criticism of Kadyrov on social media platforms (Novaya Gazeta, February 4).
On February 26, another well-known Chechen blogger and critic of the Chechen authorities, Tumso Abdurakhmanov, came under attack in the Swedish town of Gävle. A man broke into Abdurakhmanov's apartment and tried to kill him with a hammer while the opposition blogger slept. The suspect was eventually identified as 29-year-old Ruslan Mamaev, and he and his female accomplice were arrested (BBC News—Russian service, March 6).
Perhaps the most scandalous and consequential of the murders of Chechens in Europe in recent memory took place in Berlin, on August 23, 2019, when Vadim Krasikov (a.k.a. Vadim Sokolov), riding a bicycle, approached ex-militant Zelimkhan Khangoshvili and shot him several times. The murder took place in broad daylight at the Kleiner Tiergarten park, in the middle of the German capital, and the killer was soon apprehended. Investigative journalists quickly established a firm connection between Krasikov/Sokolov and the Russian Federal Security Service (FSB). The suspect was reportedly a contract killer in the past and had been trained and prepared by the Russian security services to carry out Khangoshvili's murder (Bellingcat.com, February 17). The incident ignited heated spats between German and Russian officials as well as mutual diplomatic expulsions (Deutsche Welle—Russian service, February 17). Later, an investigative team identified another Russian accomplice, Roman Davydov (likely a cover name), who was also trained by the FSB (Bellingcat.com, June 29). The Russian authorities have denied any involvement in Khangoshvili's murder. At the same time, both Russian President Vladimir Putin and Chechen ruler Ramzan Kadyrov publicly approved of the assassination, calling the deceased a "terrorist." Khangoshvili reportedly fought the Russian army in Chechnya in the early 2000s and later in South Ossetia in 2008.
While Bellingcat's investigators ruled out Kadyrov's involvement in Khangoshvili's death, the other three attempts within six months are likely to be linked to Chechnya's strongman. And with the new diaspora-focused republican agency on the horizon, Chechen authorities look set to ramp up their subversive activities in the EU and beyond.
Murders and attempts on the lives of Chechen critics of Kadyrov in Europe serve the interests of both Moscow and the ruler of Chechnya. First, these acts of terror instigate fear among Chechen dissidents and pressure them into moderating any public criticism of the pro-Kremlin administration in Grozny. Second, Moscow can try to exploit an extensive and tightly knit Chechen diaspora in the EU and elsewhere for its own interests. Third, the involvement of Kadyrov's henchmen in the murders across the EU allows the Kremlin to claim plausible deniability and deflect international criticism. When government-sponsored killings of Moscow's opponents abroad come to the forefront, the presumed Chechen political autonomy comes in handy. Russian authorities pretend as if Chechnya were not in fact under their control. The added benefit for Kadyrov is that he shows himself as indispensable to the Kremlin by supporting—whether actively or passively—the Russian security services' special operations abroad. Kadyrov's newly announced government agency is likely to engage in more systematic information gathering about Chechens outside Russia and provide additional insights to the Russian security services. This is hardly good news for those Chechen dissidents who left the Russian Federation in search of safety.