China Builds Closer Ties to Afghanistan through Wakhan Corridor
Publication: China Brief Volume: 10 Issue: 1
By: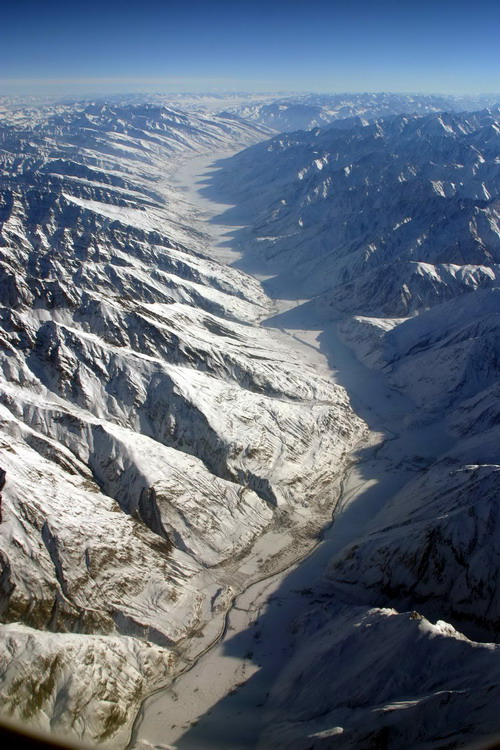 As NATO forces push forward toward stabilizing Afghanistan, backed by the commitment of an additional 30,000 U.S. troops, there has been a growing call by the United States for other countries to shoulder a greater share of the security burden. While China is clearly increasing its commercial stakes in Afghanistan as more U.S. forces patrol the country, Beijing has been dragging its feet when it comes to playing any sort of military or security role in Afghanistan. For instance, China Metallurgical Group Corporation—a Chinese state-owned conglomerate—is reportedly investing $3.4 billion to develop the strategic copper deposits in Afghanistan near the village of Aynak. Yet, in spite of its widening economic interests in Afghanistan and repeated requests from Western countries for security assistance in the region, China has refused so far to make any sort of police or military commitment to assist the United States in Afghanistan.
According to Chinese media reports, efforts by NATO and Western countries to encourage China to open the strategic Wakhjir Pass that connects Xinjiang Uighur Autonomous Region (XAR) and Afghanistan with the eastern end of the 400 kilometer-long Wakhan Corridor have had little or no impact on Chinese decision-makers (Dongfang Zao Bao, December 6, 2009). A recent Chinese report has shed light on three major Chinese developments along the Wakhan Corridor that reportedly began in 2009, which highlight preparations in regional infrastructure along that border. These developements may herald a change in thinking by Chinese leaders regarding their position on the border, as China may be on the verge of becoming more involved in stabilizing Afghanistan's regional security (China Review News, December 28).
First, a 75 kilometers-long road, which will extend up to 10 kilometers from the China-Afghanistan border, is reportedly being built by funds from the Chinese Ministry of Defense. According to this report, construction of the road began in the summer of 2009, and is scheduled for completion sometime in October 2010. The road is intended for use by Chinese frontier patrols and for the transportation of supplies to border units. The reporter that surveyed the site indicated that the road may allow front-line units to change guard during the long winters (China Review News, December 28).
Second, the construction of a supply depot by the State Council Leading Group Office of Poverty Alleviation and Development, which began in 2009, is projected to become operational later this year. The facility will reportedly raise the food quality standard for the police forces guarding the volatile Afghan frontier (China Review News, December 28).
Third, a mobile communications center was reportedly established along the Wakhan Corridor last summer that permits the operation of mobile devices along the border, unlike before when Chinese units only had one functioning satellite telephone. Moreover, a specialized optical cable for web connection and internet access has been laid, with plans to construct a special line for the frontier police force beginning later this year (China Review News, December 28). 
Meanwhile, in regard to the possible deployment of forces to Afghanistan, Chinese officials continue to uphold the official view of the Chinese Foreign Ministry. For example, British Prime Minister Gordon Brown called on China to contribute troops to the International Security Assistance Forces (ISAF) in Afghanistan as far back as 2008, which Beijing ignored. At that time Chinese Foreign Ministry Spokesperson Qin Gang stated that: "Except for the U.N. peace-keeping missions approved by the U.N. Security Council, China never sends a single troop abroad. It's [sic] out of the question to send Chinese troops to ISAF in Afghanistan" (Chinese Foreign Ministry Website, November 18, 2008).
A major debate has unfolded in China in recent months among Chinese security experts and commentators who have weighed in on whether China should play a role in helping the West stabilize Afghanistan. In an interview with CNR.Cn, the deputy director of the National Defense University's Institute of Strategic Studies, Wang Baofu, questioned the efficacy of any Chinese troop deployments in stabilizing Afghanistan, especially in light of the inability of tens of thousands of troops to stabilize the situation. Wang argues that the allied forces are instead trying to shift the risks and responsibilities of the conflict from themselves (Xinhua News Agency, January 4). The deputy dean of the School of International Studies at Renmin University said bluntly: "The expectations in the U.S. that China will send armed police to Afghanistan, that is too much for China." "It is possible that China will send more money, but armed men, no way", says Jin Canrong (Financial Times, November 12, 2009). Moreover, several commentaries published by the Beijing-based Global Times' newspaper have suggested that Beijing could possibly deploy police forces to Afghanistan instead of military forces, yet whether such deployments should be made is contingent upon them being used as a bargaining chip with the United States to secure China's other national interests, which appears to be an oblique reference to obtaining U.S. support for some sort of quid pro quo on Taiwan (Xinhua News Agency, December 23, 2008).
At the same time, there are also those who view NATO operations in Afghanistan more cynically and see them as part of a U.S. strategy to gain control over Central Asia. For example, the Hong Kong-based newspaper Wen Wei Po, which takes a pro-Beijing line, took a skeptical position on the issue and suggested that Beijing remain vigilant and take a cautious attitude toward Afghanistan (Wen Wei Po, January 4). The director of the Central Asia Research Institute at the Xinjiang Social Science Academy, Pang Zhiping, echoed this view in a recent interview pointing out that the most important task for China's frontier defense is to keep global terrorist forces out of China and prevent them from joining with so-called "separatist" forces. "Why would you make yourself the target of global terrorist organizations?" Pang added (China Review News, December 28, 2009).
These debates reflect China's continued reluctance to play any sort of military or security role in Afghanistan in the near future. Yet at the same time it is undeniable that there is a growing realization in Beijing that Sino interests may be more threatened by a U.S. failure in Afghanistan. In light of China's growing economic footprint in Afghanistan, it remains to be seen whether these developments along the Wakhan Corridor will actually translate into a greater Chinese willingness to play any sort of military or security role in Afghanistan. However, given Chinese efforts to modernize and upgrade its infrastructure in the region bordering the Wakhan Corridor, it is becoming increasingly visible that China perceives a growing need to safeguard its interests in the region, especially as its strategic and economic interests in Afghanistan grow.