China's "Server Sinification" Campaign for Import Substitution: Strategy and Snowden (Part 2)
Publication: China Brief Volume: 15 Issue: 2
By: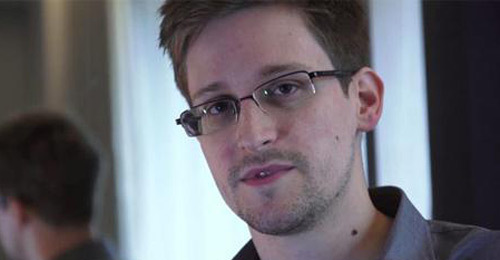 Since 2009, the Chinese government, in cooperation with state-run and private firms, has conducted an import substitution campaign in its computer server market, which is currently dominated by U.S. information technology (IT) companies IBM, Oracle and Hewlett-Packard (HP). China's policy objective has been to reduce its reliance on the United States in server equipment, which it believes constitutes a threat to Chinese information security and imposes excessive costs on its domestic industry.
This article details the impact of external events on China's import substitution program; most notably the effect of disclosures made by former National Security Agency (NSA) IT contractor, Edward Snowden, beginning in June 2013, which have proven useful to China in justifying import substitution on national security concerns. China also appears to be accelerating its activities in this area following diplomatic disputes with the United States, most notably in retaliation against the indictment of five alleged Chinese military officers on cyber espionage charges by the U.S. Department of Justice in May 2014.
Piling on Snowden
Beginning in June 2013, various world newspapers published leaked information from Snowden exposing extensive global monitoring systems operated by the United States in conjunction with several key allies, including the United Kingdom and Canada. Information from Snowden led to the public acknowledgement of the PRISM program, which allows the NSA and the Federal Bureau of Investigation (FBI) to monitor the private emails and conversation records of the U.S. public and foreign targets operating outside the United States. It is also claimed that the intelligence capabilities of the U.S. government have been enhanced with the support of a plethora of large U.S. IT companies, including Microsoft, Yahoo, Google, Facebook, PalTalk, AOL, Skype, YouTube and Apple. The Beijing Morning Post also reported claims that Cisco Systems had participated in the PRISM project directed against the Chinese government, customs service, postal service, finance, railroads, civil aviation, medical services, military and police (Beijing Morning Post, June 19, 2013). A recurring criticism appearing in Chinese media is that prior to Snowden, relatively few restrictions had been imposed on U.S. IT and telecommunications companies in China; yet the United States had regularly impeded the activities of Chinese firms, such as the Chinese telecommunications giants Huawei and ZTE, in the U.S. market on national security grounds (Beijing Morning Post, June 19, 2013).
Particularly damaging to U.S. government and corporate prestige included reports that the NSA pays U.S. companies "hundreds of millions of dollars" to access their communication networks and that the NSA had been monitoring the private communications of world leaders, including those of Mexico, Brazil and Germany. Additionally, despite the United States long professing that it does not engage in economic or industrial espionage, leaked documents allege that beginning in 2009, U.S. intelligence services had been infiltrating the servers at the headquarters of Huawei, actions which the company severely condemned (Beijing News, March 24, 2014).
China was quick to capitalize on U.S. discomfort from Snowden's revelations. On June 25, 2013, People's Daily claimed that the NSA had, "for the last 15 years conducted organized attacks, invasions, robbery and supervisory activities against Chinese and Hong Kong Internet and communications systems…and yet has repeatedly denounced China internationally for hacking without evidence, slandering the Chinese government and military in order to tarnish China's international image" (People's Daily, June 25, 2013). A key element of China's interpretation of the Snowden affair is the claim that the NSA's activities were aided by the massive technological superiority of the United States in IT hardware, computer operating systems, key intellectual property and the support of U.S. industry: "being well-acquainted with software loopholes allowed it [the United States] to conduct cyber intrusion and theft of sensitive information secure in the knowledge that it would be difficult for other nations to amass evidence of its activities" (People's Daily, June 25, 2013).
Seizing on FBI Indictments
The spying dispute between the United States and China escalated further in May 2014, following the public indictment of five Chinese nationals by the FBI on charges of conducting cyber espionage against five U.S. companies between 2006 and 2014 (FBI, May 14, 2014). An official response was soon forthcoming. At a routine press conference on May 20, 2014, Chinese Foreign Ministry Spokesman Hong Lei, said that the indictments ran contrary to international norms and that the United States risks jeopardizing cooperation with China and demanded that the United States correct its mistake and retract the accusation. He added that China had terminated Internet cooperation with the United States (although no specifics were given) and that China would take further action according to how the situation develops (Ministry of Foreign Affairs, May 20, 2014).
On May 27, Bloomberg claimed that a server substitution review would be submitted to a working group on Internet security chaired by Chinese President Xi Jinping (Bloomberg, May 27, 2014). Furthermore, several Chinese newspapers reported that the Chinese government had demanded that Chinese state-owned enterprises (SOEs) sever ties with U.S. consulting companies, such as McKinsey and Boston Consulting Group, due to suspicions that the companies engage in espionage on behalf of the U.S. government (Phoenix, May 27, 2014). The same day, the China Economic Times claimed that the People's Bank of China and the Ministry of Finance were encouraging domestic banks to stop using IBM servers and adopt Chinese made high-end servers in response to an "escalating spying dispute" (China Economic Times, May 27, 2014).
Also on May 27, Inspur launched the IBM-2-Inspur plan (I2I plan), which the company's vice-chairman claimed has the capability to comprehensively replace IBM products in small server systems (Beijing News, May 30, 2014). Inspur also claimed that 80 IBM workers had defected to the company following news of the Chinese government's Internet security review and that it had begun swapping parts of IBM servers and related systems in Chinese domestic industries (Beijing News, May 30, 2014). Although no specific industrial sectors were mentioned, previous pronouncements would suggest that server substitution would not be limited to the banking sector but may include the petrochemical industry, agriculture and telecommunications (Xinhua, January 22, 2013; People's Daily, July 4, 2014).
On May 28, the Beijing Morning Post reported that the People's Bank of China and the Ministry of Finance were examining whether over-reliance on IBM servers in commercial banking threatens China's financial security. An "inside source" told the newspaper that due to these concerns, over the past few years systems at state-run banks had been brought under "red letters" (hong tou wenjian), namely controlled by the Chinese government, which interpreted in relation to the server sinification program probably refers to the transfer of Chinese banking systems from foreign servers to those manufactured and maintained by Chinese companies. The source also claimed that it is becoming increasingly difficult for IBM, HP and other foreign businesses to operate in the Chinese banking sector, which presents sales opportunities for domestic companies (Beijing Morning Post, May 28, 2014). Based on the remainder of the article which reports that the Postal and Reserve Bank of China had begun testing and adopting Inspur server products in March 2013 and are now considering their position in relation to the continued use of IBM servers, the most likely beneficiary of bringing the Chinese banking IT systems "under red letters" would probably be Inspur and Chinese SOEs allied with it.
Collateral Damage
In a move which could possibly be related to announcements made against IBM later in the month, on May 16 the Chinese National Central Government Procurement Centre proscribed the use of the Windows 8 operating system, which it maintained was part of an "energy efficiency policy" (Central Government Procurement Network, May 16, 2014). Linking this pronouncement against Microsoft to retaliation against the FBI indictments is complicated since the firm regularly faces anti-trust investigations in China (Xinhua, August 1, 2014). Although the measure enacted by the Procurement Centre may have been planned well before the latest flare-up of the U.S.-China espionage dispute, the timing of the announcement is suggestive of a relationship.
References to import substitution in the IT sector have not been limited to server products alone—it also extends to computer processors. On October 23, Xinhua reported that the Chinese supercomputer company Sugon had been successful in developing and manufacturing China's first server based on the Long Xin 3B eight-core processor, the intellectual property for which, including hardware and operating systems, is completely owned and manufactured by Chinese companies (Xinhua, October 24, 2014). Li Guojie, a scholar at the Chinese Academy of Engineering, claimed that Chinese ownership of the Long Xin 3B processor and server technologies employing the device would mean that in the future, communications in fields such as the military, industry, finance and energy would no longer be controlled by "foreign tycoons," thereby establishing a reliable and secure national Internet. Li further added that China's IT industry had been completely monopolized by foreigners due to a lack of independent Chinese intellectual property in central processing unit design technology and that the development of servers and processors utilizing entirely Chinese intellectual property would allow the country to independently control its IT systems (Xinhua, October 24, 2014).
IBM's Response
The negative consequences for U.S. IT companies, especially in China, as a consequence of Snowden's revelations are reflected in the poor global second quarter sales reported by IBM, Microsoft and Cisco. Adjusted for currency conversions, IBM witnessed a drop of 20 percent in the first quarter of 2014 and an 11-percent decline in 2014 second quarter sales in China compared with the previous year (Bloomberg, August 23, 2014). Although it is difficult to establish definitively whether the poorer sales figures are attributable to the Snowden disclosures, many industry figures have indicated that it may well be a significant factor. In late 2013, Qualcomm's chief executive said that U.S. restrictions on Chinese companies and NSA surveillance were affecting the company's business in China. This sentiment was echoed by the chief executive of Cisco, John Chambers, who stated that reports of the NSA's surveillance activities had "an impact in China" on the company's earnings (Wall Street Journal, May 20, 2014).
Nevertheless, IBM's current strength in the Chinese market and its continued superiority in the most technologically advanced servers mean that the company will likely retain its premier position in China in the immediate future although its Chinese rivals, notably Inspur, are rapidly gaining market share. However, the firm's position in China has undoubtedly been substantially weakened, which may already be forcing the company to cooperate with its Chinese competitors. On August 23, it was reported that IBM had formed a partnership with Inspur, under which IBM's database and WebSphere software would be deployed on Inspur's servers and that Inspur would utilize IBM's Power8 chips in its own systems (Bloomberg, August 23, 2014). Later, Inspur confirmed that it will sell its K1 server system with IBM's database and web application software installed (Reuters, August 26, 2014). According to a press release from IBM, the company pledged to "support Inspur's development of OpenPOWER Foundation based system solutions. IBM will make available its new POWER8 processors, support chips, technical assistance and support services to help Inspur design its systems." Also announced was that IBM and Inspur will jointly develop a Center of Excellence. Commenting on the deal, Inspur Chairman and CEO, Sun Pishu, added that Inspur, "looks forward to teaming with IBM to drive business innovation for local clients using the latest IBM technologies, business expertise and superior client support…Inspur's growing partnership with IBM and our collaboration in the OpenPOWER Foundation demonstrates our joint commitment to fuel innovation in China" (IBM, August 25, 2014).
Conclusion
The timing of Chinese press releases detailing the acceleration of the server sinification program in the wake of the Snowden and the FBI May 2014 indictments would suggest that China is using every available opportunity to justify its long-term plans in the IT sector. As with any event, correlation does not necessarily imply causation, but the event chronology and suggestions in Chinese media reports that announcements against IBM in May formed part of an "escalating spying dispute," would appear to reinforce the connection (China Economic Times, May 27, 2014). Placed in the context of China's long-term technology development plans, announcements regarding "breaking a long-term import substitution" with the development of the Inspur Tiansuo K1 server and the establishment of the China Server System Industry Alliance in Beijing on September 27, 2013 under the direction of the Ministry of Industry and Information technology would suggest that the espionage disputes have accelerated rather than instigated an import substitution program (People's Daily, July 4, 2014; Guangming Daily, October 24, 2014).
Discriminatory trade practices enacted by the Chinese government to further industrial policy goals are not new. A well-known case is the March World Trade Organization (WTO) ruling against China in relation to its "technology for market access" policy in the rare earth metals sector. The WTO dispute panel judged that China's rare earth export restrictions were discriminatory and were intended to achieve Chinese industrial policy goals through controlling the international market in rare earth elements and securing preferential use of those materials by Chinese manufacturers (WTO, March 26, 2014). China's server sinification program probably meets the criteria for "innovation mercantilism" as defined by the U.S.-China Economic and Security Review Commission's 2012 Annual Report to Congress (U.S.-China Commission, August 13, 2012). In order to reduce the erosion of U.S. competitiveness with China in high technology products, the commission recommended that Congress ensure that the "Office of the U.S. Trade Representative and the Interagency Trade Enforcement Centre have sufficient resources so that the agencies can bring the necessary challenges against Chinese innovation mercantilism before the WTO." However, leaked information about the NSA's global surveillance program and national security concerns might constitute a robust defense for China, despite references to IT import substitution predating the Snowden affair by several years. Moreover, public acknowledgement of the PRISM Project, which began in 2007, further supports China's position such that it might be unwise for the United States to seek redress for these issues given the international opprobrium that has undoubtedly weakened its standing following the Snowden affair.
The larger issue arising out of China's server sinification program, which requires redress, is how can Western companies successfully compete long term against Chinese SOEs in their home market in sectors that the Chinese government considers strategically important? More fundamentally, how can the current system of global economic government as it is presently constituted respond to the challenge posed by a strong, populous, mercantile nation such as China? Based on this case study of servers, foreign companies appear dispensable to Beijing once they have served their purpose by supporting China's economic development and transferring their technological innovations to Chinese companies. This suggests foreign IT firms in particular face a challenging road ahead to continue their dominant position in the Chinese market and the Chinese government will use any pretext to justify pre-existing industrial policy goals.