Chinese TV Channel Begins Broadcasting in Kyrgyzstan
Publication: Eurasia Daily Monitor Volume: 6 Issue: 186
By: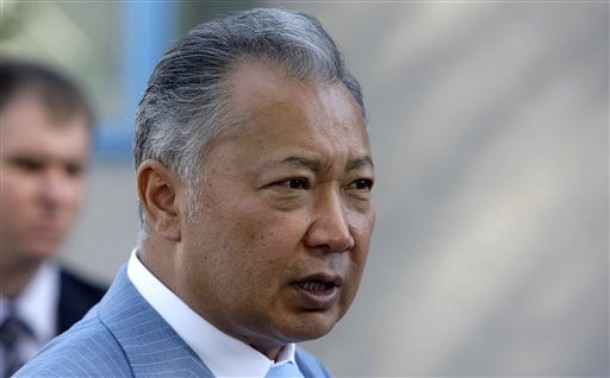 Since last month, the Kyrgyz public has been able to watch China's CCTV channel broadcasting in the Russian language. For now, the channel broadcasts only in Bishkek. But the Chinese government is ready to invest in digital receivers for the southern parts of Kyrgyzstan, in order to allow the local population to receive Chinese and Russian programs (www.ferghana.ru, September 25). Residents do not require cable or satellite to watch CCTV Bishkek. The Kyrgyz government has facilitated the channel's broadcasts in Kyrgyzstan (www.russian.cctv.com, September 25).
Beijing's wish to broadcast in Kyrgyzstan has received a mixed reaction. Some were relieved to finally know more about China, while others felt threatened by their perception of a forcible Chinese cultural expansion into the country. This mixed reaction reflects the generally ambiguous perception of China's role in the country. It also shows that unlike Russia, China and Western mass media are often regarded by the Kyrgyz as a political propaganda tool. This is despite the fact that the Russian mass media outlets currently dominate Kyrgyzstan's media market.
Russian mass media offers a wide variety of programs. The Kyrgyz public can view Moscow's reporting of international developments and a wide range of entertainment programs. Daily news reports on Russian channels are followed by popular comedy shows and soap operas. Inevitably, the Kyrgyz audience is exposed to the Russian government's interpretation of international developments – from Russian-Georgian relations to U.S. policies on Afghanistan. That Moscow subsidizes broadcasts to Kyrgyzstan and the rest of the former Soviet Union as part of its official policy is also a widely known fact. Most perceive this as a sign of good relations between the two countries.
The Chinese television channel is also intended to inform the Kyrgyz public about China. Talks about CCTV broadcasts were already circulating last year. Then, the initiative was received as a propaganda mechanism aimed at influencing the Central Asian population (www.newseurasia.net, October 30, 2008). In particular, pro-Russian experts suspected the channel might become an instrument for increasing loyalty to China among the Kyrgyz.
Other international channels are not as popular in Kyrgyzstan. Even in Bishkek, Western channels are rarely watched. This is partly due to urban residents' wish to follow the Russian-language media and the rural population's preference for Kyrgyz sources. Therefore, CCTV might have a greater chance of success in Bishkek compared to CNN or the BBC. While CCTV might reduce the near monopoly of the Russian media in Kyrgyzstan, it will need to adapt its programs for Kyrgyz and Central Asian audiences in order to gain widespread popularity. This includes presenting more programs on bilateral and multilateral ties between China and the region. Reports on the commonalities of history, culture and everyday life might attract the Kyrgyz public's attention as well. CCTV correspondents are ready to study local preferences to engage the Kyrgyz public (www.msn.kg, September 29).
CCTV has the potential to facilitate a change in the common perception of China among the Kyrgyz and Central Asian populations, which do not feel as connected to China as much as Russia. According to a recent study by Marlène Laruelle and Sebastien Peyrouse, "China as a Neighbor," sinophobia often prevails in Central Asians' perception of its larger neighbor. However, Central Asian experts share both positive and negative attitudes towards China, where a feeling of mistrust persists. The benefits of the growing collaboration between China and Central Asia are recognized, but their long-term effects are feared.
This mixed perception of the Chinese influence can be detected during the Shanghai Cooperation Organization's (SCO) events. On the one hand, Central Asian leaders recognize the organization's significance in regional security and economic cooperation. On the other, however, the SCO's reference to the "Shanghai Spirit" remains vague to many in the region. The term lacks a clear-cut definition for Central Asian politicians, unlike those used by the Russian-led Collective Security Treaty Organization (CSTO). The "Shanghai Spirit" is more abstract compared to CSTO's main principle, "attack against one member state is an attack against all member states", which is more succinct.
Likewise, the extent of the Chinese influence in Central Asia is poorly understood by the locals themselves, who often judge relations with Beijing from information provided by Russian sources. It remains to be seen whether CCTV's news podcast and entertainment shows will be able to compete with Moscow's outlets among the Bishkek Russian-speaking public. For now, CCTV raises mostly curiosity.