Chongqing's Mafias Expose Grave Woes in China's Legal Apparatus
Publication: China Brief Volume: 9 Issue: 22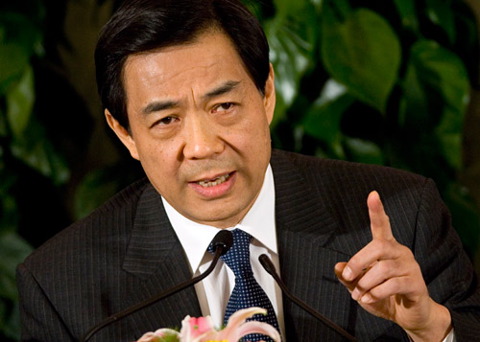 The ongoing campaign against triads, or Chinese-style mafias, in the west-China metropolis of Chongqing is the largest such operation since 1949. Yet what renders this so-called "anti-triad tornado" (fanhei fengbao) so disturbing is not simply that close to 3,000 big-time criminals have been nabbed by authorities, the Chongqing disaster has laid bare the full extent of the collusion between organized crime on the one hand, and senior officers in the police and judiciary on the other. Even more shocking is the fact that what the local media calls "dark and evil forces" have become so entrenched and prevalent in this megacity of 34 million people that it required a directive from the Chinese Communist Party (CCP) Politburo Standing Committee—the highest level decision-making body in the state—before sufficient law-enforcement resources could be mobilized to combat the well-heeled—and well-connected—syndicates (Guangzhou Daily [Guangzhou], October 30; The Associated Press, October 21; Apple Daily [Hong Kong] August 14).
The scale of Chongqing's triad operations can be gleaned from the fact that 1.7 billion yuan ($250 million) of ill-gotten gains have so far been uncovered from 24 crime bosses. According to the official China News Service, triads have infiltrated business sectors including finance, transport, construction and engineering, entertainment, restaurants and retailing. More than 200 mid-to-high-ranking officials in the Chongqing police and judicial departments are under investigation for sheltering or otherwise abetting the felons (People's Daily, October 24; Ming Pao [Hong Kong] October 25). These bad apples include the former head of the Chongqing Judicial Bureau Wen Qiang and the former deputy-head of the Chongqing Public Security Bureau, Peng Changjian. Wen, who is also a former police chief, has admitted to taking bribes and gifts totaling nearly 100 million yuan ($14.6 million). The corrupt cadre even threatened interrogators that he would spill the beans on a number of more senior officials if he were given the death sentence. "If you sentence me to death," he reportedly said. "I'll reveal everything—then everybody will die together!" (Chongqing Evening News, October 25; Global Times [Beijing], October 20).
While Wen might have been bluffing, there is now no denying that the triads have been operating in Chongqing for more than two decades—and that they had, for reasons that are coming to light, been tolerated by the municipality's top party and government leaders. Most of the 24 triad chieftains started their careers in Chongqing, and they have been expanding their empires in the metropolis since the early 1990s. These billionaire thugs include Li Qiang, a well-known business tycoon in transportation and real estate who had been repeatedly appointed a delegate to the Chongqing People's Congress. Another criminal, Xie Caiping, had run underground casinos—a few of them in five-star downtown hotels—in Chongqing for years (Chongqing Evening News, October 24; China News Service, October 31). Since Chongqing gained the status of a muncipilatiy (with the same "administrative ranking" as Beijing and Shanghai) in 1997, its party secretaries have included such luminaries as He Guoqiang (now member of the Politburo Standing Committee in charge of fighting corruption) and Wang Yang (Politburo member and Party Secretary of Guangdong). Current party secretary Bo Xilai, who is also a Politburo member, has been in charge of Chongqing for two years. It is well-nigh impossible that He, Wang and Bo had not been knowledgeable about the triad problems in Chongqing (Apple Daily, October 27; Chongqing Evening News, October 27). The officials' complicit attitude begs the question, why did the authorities wait until early summer before taking action?
While meeting a group of foreign reporters recently, Bo, a former minister of commerce known for his flamboyant lifestyle, had some surprising things to say about the triad scourge. The Politburo member admitted that "it wasn't [sic] us officials who wanted to take the initiative in fighting the triads; the 'dark and evil' forces have put so much pressure on us that there is nothing we can do [except combating them]." Bo added: "Chongqing residents often come to the municipal government office, holding photographs that are full of bloody bodies … The triads are chopping up people, just like butchers killing animals. It is unbearable." On another occasion, Bo said that cadres "must absolutely not adopt a gentle and tolerant stance toward triads." "While we may be gentle, the triads will never be gentle," he said. "Permissiveness toward the minority means injustice for the majority." Bo's extraordinary frank words suggest that there is a well-entrenched practice among cadres to treat crime syndicates with kid gloves. Hong Kong papers have reported that the Chongqing "anti-triad tornado" was made possible only after President Hu Jintao had personally given approval to the unprecedented crackdown. Bo indirectly confirmed this by saying late last month that the "anti-triad operation was handled by the party central leadership" and that it was "not a case of Chongqing trying to set a sensational example" (Guangzhou Daily, October 17; China News Service, October 29; Chongqing Daily, October 29). While Bo seems to be striking a delicate balance between praising Beijing's leadership on the one hand and claiming credit for having done the right thing on the other, neither the CCP authorities nor the gung-ho regional "warlord" has been able to reassure the nation about the viability of China's legal apparatus.
The CCP's apparently permissive attitude toward triads stands in stark contrast to the "zero tolerance" strategies that the police, state-security agents and the People's Armed Police have adopted toward other so-called "destabilizing agents" in society. The latter include dissidents, activist lawyers as well as NGO activists, in addition to alleged "splittists" or pro-independence elements in Xinjiang and Tibet. For example, in the run-up to the 60th anniversary of the People's Republic of China (PRC) on October 1, several liberal intellectuals have been detained by police and subsequently given hefty prison terms. Their "crime" is nothing more than writing articles urging a faster pace of political reform (Ming Pao, October 18; New York Times, October 30). So what underpins the authorities' surprising tolerance for underground criminal gangs? It seems that a sizeable number of cadres consider triads as a useful tool for maintaining socio-political stability. For example, police and state-security units in many cities and counties often employ triads to do "dirty jobs." Thus, gang members are used extensively in "land grab" cases—whereby corrupt officials who are colluding with real-estate developers force residents of old buildings (or farmers in the villages) to vacate their dwelling places in return for extremely low compensation. When the concerned residents or villagers refuse to budge or hold demonstrations, they are often intimidated and beaten up by triads. No wonder then, that former Minister of Public Security Tao Siju said in 1993 that "the triads are patriotic elements" (Guangzhou Daily, October 20; BBC news, November 10, 2006; The Independent [London], March 22, 1998).
Irrespective of what individual party cadres may think of the "useful role" of triads, the fact that Beijing had repeatedly procrastinated in tackling organized crime has raised big questions about the CCP leadership's willingness and ability to enforce the law. Even after the Chongqing triads became big news in early summer, Politburo Standing Committee member Zhou Yongkang, who heads the Central Commission on Political and Legal Affairs (CCPLA), waited until the end of October before announcing a nationwide crackdown. "We must get to the bottom of the task of wiping out all triad and evil forces," Zhou said. "And we must nab all those [officials] who provide shelter to the criminals." Characterizing the anti-triad operation as a minxin gongcheng, or "an engineering project to warm the hearts of the people," Zhou pledged that police departments and bureaus in every province and city would pull out all the stops in exterminating the gangs (China News Service, October 30; South China Morning Post, October 31). China's increasingly vocal Netizens, however, could not help criticizing the cavalier attitude of Zhou and his colleagues. This was evident in many postings in popular chatrooms such as that run by People's Daily Online. "Fighting triads is the basic responsibility of every policeman," went one comment. "How come Zhou called this an 'engineering project'?" Another angry Netizen had this to say about corrupt police officers sheltering triads: "Those who are charged with fighting triads have themselves become triad members. Rice in the granaries will naturally be depleted if you ask mice to guard them" (People's Daily Online, October 27).
An allied issue is whether senior officials in Chongqing—and leading cadres in units such as the CCPLA and the Ministry of Public Security—have to take administrative or political responsibility for the triad scourge throughout the country. After all, a centerpiece for political reform since the turn of the century has been to enforce "administrative responsibility." This means that cadres guilty of dereliction of duty or failing to measure up to minimal standards of performance should be sacked, demoted or given warnings. In the past four years, the authorities have investigated some 400,000 cases of civil servants and cadres who are suspected of failing to fulfill administrative responsibilities. A much-cited recent example is Zhang Heping, the Party Secretary in charge of the No. 2 Prison in Huhhot, Inner Mogolia. Zhang was fired last month soon after four felons in the prison escaped after killing a prison guard. (Ming Pao, October 25; Xinhua News Agency, October 30).
While the apparent success of Chongqing's anti-triad crusade might have lifted Bo Xilai's political fortune, the eldest son of party elder Bo Yibo is careful to be seen as giving all the credits to Beijing. Chongqing authorities have also emphasized that previous party secretaries and mayors of the municipality have played a pivotal role in at least monitoring the activities of the gangs (Guangzhou Daily, October 30; Time Asia Edition, October 21). Apart from the age factor—Bo will be 63 by the time the 18th CCP Congress is held in 2012 and thus may be deemed too old to be inducted into the Politburo Standing Committee—the high-profile princeling has continued to suffer from his tendency to shoot from the hip. For example, his assertion, which suggested that Chongqing authorities were forced into taking action against the triads, has given the impression that the party boss has been lax and weak in the face of serious law-and-order problems. In the final analysis, Bo—together with his Politburo colleagues—has to share the blame for the further erosion of the ruling party's credibility.