Common Concerns and Threat Perceptions Force China and Uzbekistan to Closely Coordinate their Positions
Publication: Eurasia Daily Monitor Volume: 9 Issue: 182
By: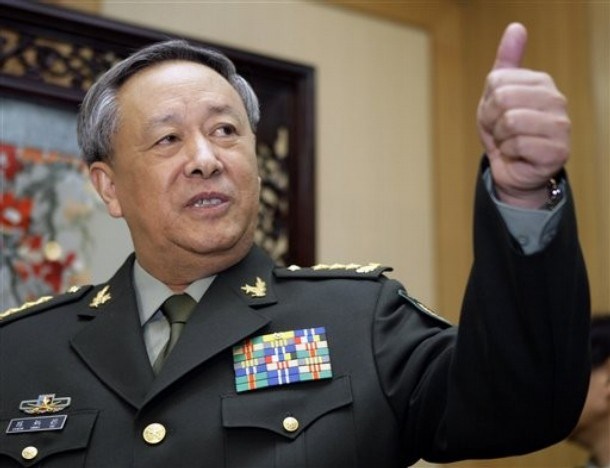 Beijing and Tashkent have shared concerns and threat perceptions that make them natural allies in coordinating a wide variety of policy decisions. China traditionally has resented the presence of foreign military contingents of hostile and/or competing countries in its neighborhood, fearing possible encirclement and containment of itself. China has been opposed to the presence of US and Russian military bases in Central Asia. Beijing is mobilizing all its efforts to prevent the possible appearance of either Russian or US military bases in Central Asia and is ready to make any investment possible to achieve this goal. Accordingly, at the peak of the drama around the American military base in Karshi (K2) in 2005, an article published in China's Peoples' Daily stated that "US military presence in Central Asia threatens the region" (Peoples.com.cn, Aug 8, 2005). On the other hand, the Uzbek government perceives moves to militarize Central Asia as a grave threat to its national and regional security. It is also greatly concerned with "color" and "twitter" revolutions, believed to be US-inspired, that occurred in the former Soviet Union and the Middle East and North Africa.
China has started engaging Uzbekistan in military and defense cooperation. Until recently, bilateral military and defense relations have been carried out primarily within the framework and on the sidelines of meetings of the military chiefs of the Shanghai Cooperation Organization (SCO). Thus PRC Defense Minister and State Councilor Liang Guanglie met Uzbek defense officials in Beijing in November 2010 and April 2012 (November 30, 2010; News.xinhuanet.com, Eng.chinamil.com.cn, April 23, 2012). However, in March 2011 for the first time since the establishment of diplomatic relations between Uzbekistan and China in January 1992, the Chinese Defense Minister visited Uzbekistan after attending the SCO defense ministers' meeting in Astana, Kazakhstan. During the meeting with the Uzbek President, Guanglie said that "military cooperation and bilateral relations on the whole have seen sound and stable development. Military personnel in both countries has been actively engaged in high-level official visits, technical exchanges and training programs" (Eng.chinamil.com.cn, March 19, 2011). Accordingly, Islam Karimov replied that Uzbekistan considers China a reliable partner (Press-service.uz, March 18, 2011; Gov.uz, March 19, 2011).
In May 2012 Chen Bingde, chief of the General Staff of the People's Liberation Army (PLA) also paid a visit to Tashkent. During a meeting with his Uzbek counterpart he stated that "China would like to advance its pragmatic cooperation with Uzbekistan and jointly lift inter-military cooperation to a higher level. The international community is currently undergoing the most complex and profound changes since the end of the Cold War." Chen added that "the Central Asian countries are facing a number of new challenges and threats." He said "it is significant for China and Uzbekistan to strengthen their coordination and cooperation; and to protect the fundamental interests of the two peoples and countries" (Gov.cn, May 31; Chinadaily.com.cn, May 31). The Uzbek Defense Minister responded that "Uzbekistan is grateful for China's disinterested assistance in those moments when an urgent need arises". (News.xinhuanet.com, May 17; Russian.china.org.cn, May 31; 12.uz, June 1; Uzinform.uz, May 31, 2012).
An apogee of the Uzbek-Chinese relationship was reached within the framework of SCO summit in Beijing in June 2012, where President Karimov held talks with the Chinese President Hu Jintao. Both sides agreed to upgrade bilateral relations to a strategic partnership. Hu called for enhanced trust, support for each other's development paths and stances on issues concerning core interests, and maintenance of close communication and coordination on regional and international affairs. The Uzbek President said the two countries have forged sound relations on the basis of equality, mutual respect and non-interference in each other's internal affairs (English.qstheory.cn, June 6). And during meeting with the Chinese Vice President Xi Jinping Karimov underlined that "It is a priority to develop relations with China under new circumstances. Uzbekistan is willing to further strengthen comprehensive cooperation with China and boost the development of relations" (English.gov.cn, June 7). Here the phrase "the new circumstances" may mean the mounting rivalry of Great Power relations in Central Asia.
Both sides inked two important Accords on Partnership Relations of Friendship and Cooperation in 2005 and Relations of Strategic Partnership in 2012 in Beijing. Though the texts of both documents are not publicly available, Point 15 of the Joint Statement on comprehensive expansion and development of partnership of friendly cooperation signed by Presidents Hu and Karimov in Tashkent on June 9, 2010 emphasized that "the parties will carry out mutual interaction and close coordination in international and regional issues, create a more favorable international environment for the development of two nations, make common efforts to stimulate peace, stability and development in the region and the whole world" (Fmprc.gov.cn, June 10, 2010).
The recent suspension of Uzbekistan's membership in the Collective Security Treaty Organization (CSTO) and a reciprocal understanding of non-interference in each other's internal affairs may show the unity of positions of both countries in this regard. Uzbekistan's firm decision not to host any foreign base corresponds with Chinese strategic plans for Central Asia. It also noteworthy that unlike other Central Asian countries neither China nor Uzbekistan, while both members of the Shanghai Cooperation Organization (SCO) ,are members of the CSTO, Moreover, Uzbekistan and China have no common borders and hence will not have any border disputes.
However, some observers do not discount the prospect that this strong mutual trust may be jeopardized by unexpected frictions. According to one local media outlet, the real motives behind the recent closure of the major Russian MTS mobile operator in Uzbekistan might have been the purported precautions about Chinese-made Huawei equipment, which might have enabled the Chinese/Russian stealth services to spy on some of the key figures at the top echelons of power in Uzbekistan. Hence, all government agencies had to use only MTS services. Consequently the vice prime minister, who dealt with issues of domestic telecommunications was discharged from his position (Uzmetronom.com, July 20, August 22). The license of the mobile operator was revoked altogether in August 2012.
Likewise, Tashkent terminated the contract worth $81 million with Chinese Alcatel-Lucent Shanghai Bell Co. on Supervisory Control and Data Acquisition (SCADA) system pointing to technical disagreements but without detailing the reasons. The project, signed two years earlier, also planned to build a transport data network based on a fiber-optic communication line (FOCL) with transmission channels of up to 155 megabytes per second (12.uz, Oilcapital.ru, August 28; Vesti.uz, August 29). Similarly, in the foreseeable future Uzbekistan will not be inclined to approve the creation of so-called China Towns on its territory.&nb