Controversial Fraud Trial Closed in Moscow
Publication: Eurasia Daily Monitor Volume: 6 Issue: 109
By: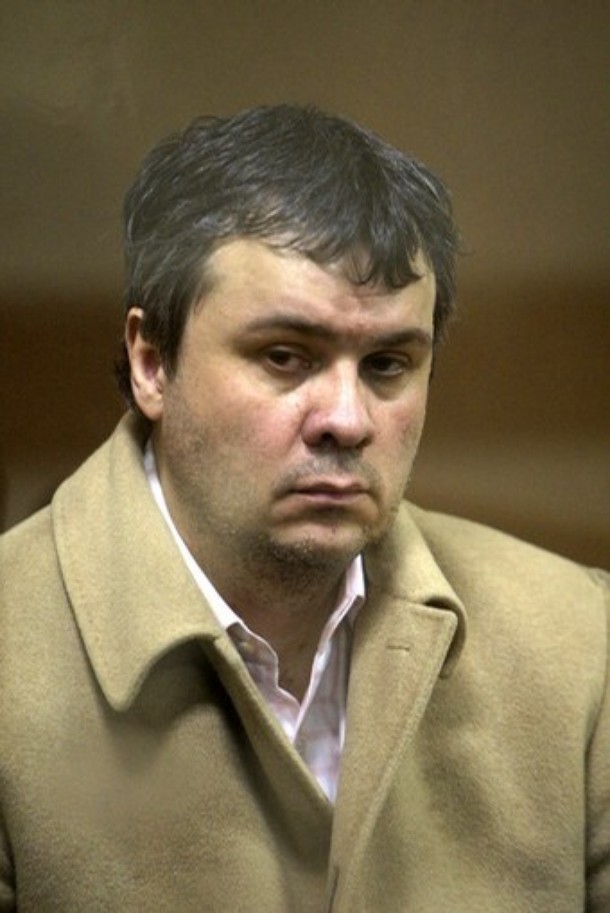 On June 2 the long-awaited trial began in Moscow's Tushinsky District Court of Vladimir Nekrasov, the reputed owner of Arbat Prestige, the largest chain of cosmetics stores in Russia and the CIS and his co-defendant, Semyon Mogilevich, (alias Sergei Shneider), a person wanted by the FBI on charges of fraud and money laundering. The two men, who were arrested in Moscow in January 2008, are charged with tax evasion while Mogilevich is additionally accused of being the hidden owner of Arbat Prestige, a company he allegedly created and then installed Nekrasov as its CEO. But the trial has little to do with perfumes, lipstick and even less with tax evasion -and least of all with transparency.
The trial appears to have a hidden agenda, one which deals with Russian gas export schemes, a subject which does not implicate Nekrasov, who apparently knows nothing about the gas trade. However, were this trial conducted openly it might implicate the highest elected officials in Russia of collusion with Mogilevich in illegal activities -which has already created concern throughout Europe about energy security. In other words, it smacks of a massive cover-up by Russian officials of their illicit deals.
In what might be seen as a move in order to prevent any transparency, both the defense and the prosecution agreed on June 1 to keep the trial closed to the public. The reason for this according to the Russian newspaper Kommersant was: "the unanimous decision by both sides to insure the comfort of its subjects…The trial, according to my information, will drag on all summer, which undoubtedly will be very warm," one of the lawyers said. "This would make the proceedings intolerable for the numerous defense witnesses, the two prosecutors and the crowd of observers and journalists" he explained (Kommersant, June 3).
Earlier, prosecutors told the media that they favored a closed trial to prevent exposure of their investigative methods (Moscow Times, May 21). These so-called methods turned out to be wiretaps on Mogilevich's phone -not a particularly legal means of gathering evidence. But the ultimate argument for closing the trial to the public was the forecast of a hot summer in Moscow. Apparently this particular courthouse does not have air conditioning or ceiling fans.
On May 20 the court rejected the defendants offer to post bail of $7.5 million. Or as the Moscow Times pointed out on May 21, "five times more than the amount they are accused of failing to pay in taxes." Nekrasov is accused of evading $1.5 million in taxes.
But the hidden issue remains Mogilevich's suspected links to Dmytro Firtash and the various gas trading companies he created – Eural Trans Gas (ETG) and the Gazprom-Firtash joint company RosUkrEnergo (RUE). The Ukrainian Prime Minister Yulia Tymoshenko, has claimed that Mogilevich was linked to RUE while other sources show more direct evidence of these links.
In a special report issued by the Jamestown Foundation in February 2009, it states that:
"From its inception RUE had two co-directors – Konstantin Chuychenko and Oleg Palchykov. Chuychenko was nominated by Gazprom to represent its interests in RUE. A former KGB officer, he headed Gazprom's legal department. …Following Dmitry Medvedev's election as president, Chuychenko was given a high-level post in the new administration.
The other co-director of RUE, Oleg Palchykov, was the former director of the ETG office in Moscow… Palchykov represented Dmytro Firtash and Ivan Fursin, the then-hidden owners of the other 50 percent of RUE through their Viennese-registered company Centragas… Palchykov's appointment as a co-director of RUE was met with a great deal of skepticism in the media and rekindled earlier suspicions about a possible link to organized crime. Alexander Ryazanov, deputy director of Gazprom and a member of RUE's coordinating committee, told the Russian newspaper Vedomosti "[Palchykov's] candidacy was submitted by Raiffeisen Investment and we were unable to stop it" (Gazprom's European Web, Jamestown Foundation, February 2009).
Why Gazprom would want to prevent Palchykov's appointment in the first place is not clear. Gazprom had always publicly insisted that their partners in RUE were honest and transparent businessmen. Has this view suddenly changed? Palchykov gave his home address as 2 Oktyabr Street in the Russian village of Shakhovskoye, but when reporters arrived they discovered it was an abandoned wooden barrack. Why did Palchykov lie about his address? Part of the explanation could be that the Moscow ETG office Palchykov headed was located at 14 Novyi Arbat, which was also used by an alleged mobster. Russian records show that Palchykov was the Moscow representative of a number of companies, including Highrock Properties, Elmstad, and Lindown at the time that he represented ETG.
Highrock Properties had on its board of directors Igor Fisherman, a man wanted by the FBI in connection with the so-called YBM Magnex case and who is described in the U.S. indictment of Mogilevich as "a close associate and top financial advisor to defendant Mogilevich." Mogilevich's then-wife, Galina Telish, and Fisherman's wife, Olga Zunzerova, were also members of the board of Highrock. Little is known about the origins of Elmstad (registered in Cyprus on April 26, 2001) and Lindown except that their representatives in Moscow and Kyiv used Highrock Property's e-mail address (Gazprom's European Web, Jamestown Foundation, February 2009).
Are facts like these the real reason that the Russian authorities have closed the trial of Mogilevich and Nekrasov to the public?
In a letter to the E.U. commission sent on May 31 by Global Witness, the UK-based NGO, it states: "The European Union needs to adopt a coherent strategy, implemented by the European Commission and member states, to increase transparency in the gas trade. Until… measures are taken, significant parts of Europe's gas supplies could fall under the control of persons unknown" (www.globalwitness.org, May 13).