Counterterrorism Operations Continue in Tajikistan
Publication: Terrorism Monitor Volume: 7 Issue: 25
By: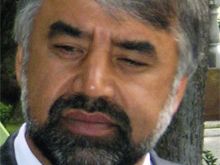 Having recently abandoned the pretense that they were running anti-narcotics sweeps rather than counterterrorist operations in eastern Tajikistan, the Interior Ministry and the State Committee for National Security (GKNB) announced on July 8 that counterterrorist operations in Tavil-Dara district were completed (Interfax, August 5; see Terrorism Monitor, June 12 for the origin of the operations). Most operations have focused on the Rasht Valley Region, particularly the Tavil-Dara District. Tavil-Dara is part of the Region of Republican Subordination (RRS- formerly Karategin Province), one of the four administrative divisions of Tajikistan. Interior Ministry and GKNB troops returned to their bases in Dushanbe after "totally destroying" Shaykh Nemat's group of Islamist militants. Thirty members were arrested and 11 killed, including Shaykh Nemat and Lieutenant General Mirzo Ziyoev. The detainees included six Russian citizens. According to Tajik Interior Minister Abdurahim Qahhorov, military operations in Tavil-Dara have restored stability to the district (RFE/RL, July 23). Tavil-Dara was an Islamist stronghold during the 1992-1997 civil war in Tajikistan.
On July 8, a group of vehicles tried to force their way through a Tavil-Dara checkpoint but were repulsed by security forces in a prolonged exchange of gunfire (Asia-Plus, July 9). A group of "foreign militants" attacked a National Guard post at Havz-i Kabud in Tavil-Dara on July 16, but were driven back with losses. The Tajik Interior Ministry and the GKNB issued a joint statement on July 18 identifying the five Russian militants killed at Havz-i Kabud. They included two Daghestanis, an ethnic Tatar, an ethnic Kazakh from St. Petersburg and a native of the Siberian region of Tyumen. The militants were reported to have been armed with Kalashnikov assault rifles and grenades (Asia-Plus [Dushanbe], July 17; July 20).
Dushanbe blames much of the increased violence on a resurgence of activity by the Islamic Movement of Uzbekistan (IMU). Three men arrested at a checkpoint in eastern Tajikistan on July 22 were reported by police to have been members of the IMU who fought alongside the Taliban in Afghanistan and Pakistan. Firearms, grenades, communications equipment and homemade bombs were seized in the investigation (AFP, July23). Six Tajiks were sentenced on July 31 to eight years in prison for their membership in the IMU. The suspects were reported to have received training at a school in Afghanistan belonging to the IMU (Khovar [Dushanbe], August 3; Interfax, July 31; August 3). Another alleged IMU operative was arrested in Khujand on August 4 in connection with the murder of two police officers in 2005 (Asia-Plus, August 4). Two IMU militants were reportedly shot by security forces in separate incidents on August 9 (RFE/RL, August 10; Reuters, August 10).
A police car was destroyed by a bomb in Dushanbe on July 30 during a summit meeting of the leaders of Tajikistan, Afghanistan, Pakistan and Russia (Reuters, July 31). Two other bombs exploded several days earlier when the summit began. The bombings followed the arrest of three local men in early July on charges that they planned to commit terrorist acts in Dushanbe. All three suspects were reported to be members of the IMU and veterans of the fighting in Afghanistan (Sobytiya [Dushanbe], July 30; Dawn [Karachi], July 27). The Tajik press suggested that the bombings were connected to threats made by the Taliban regarding Tajikistan's cooperation in establishing new supply routes to NATO forces in Afghanistan (Varorud [Khujand], July 29).
Recent operations have focused on a number of different individuals and groups:
• Mirzo Ziyoev was the military commander of the Tajik Islamists during the civil war. Until recently he and his men were based in the Rasht Valley. In the reconciliation that followed the civil war, Ziyoev was made a Lieutenant General and Minister of Emergencies, a post that came with its own paramilitary. He was dismissed from the cabinet in 2006.
According to the Interior Ministry, Lieutenant General Ziyoev joined an IMU unit led by Shaykh Nemat Azizov in June and was planning a series of attacks against state targets. An audiotape released by IMU leader Tahir Yuldash denied that Mirzo Ziyoev had ever been a member of the movement, suggesting instead that he had "fallen victim to intrigues of the government" (RFE/RL Uzbek Service, July 16; Ferghana.ru, July 16).
He was captured by state security forces on July 11 in connection with the attack on a National Guard post. According to the Interior Ministry, Ziyoev was killed later that day when he led a security unit to convince an armed militant group to surrender. He was reported to have been killed in the resulting crossfire (Millat [Dushanbe], July 23; al-Jazeera, July 16; IWPR, July 23). Security officials reported that five Chechens were among the captured members of the militant gang (Reuters, July 17). The five are alleged to have arrived in Tajikistan to transfer "a huge amount of money accumulated from the drug trade in order to fund terrorist organizations in Afghanistan and Pakistan" (Asia-Plus, July 28).
• Colonel Mahmud Khudoyberdiyev came to prominence in 1997, when he led an unsuccessful mutiny as commander of a Defense Ministry brigade. He escaped the rebellion's suppression only to return in 1998, briefly capturing the northern city of Khujand before fleeing for Uzbekistan. Tashkent has denied numerous requests for his extradition. Since the beginning of the year, Tajik security services have arrested seven former members of Khudoyberdiyev's group on charges of murder, kidnapping and terrorism, most dating back to the 1990s (Asia-Plus, August 5).
• Militant leader Shaykh Nemat Azizov was killed by members of the Tajik Interior Ministry's Special Forces in late July when he and a group of fighters were tracked down in a remote mountainous area in Tavil-Dara (RFE/RL Tajik Service, July 29). Formerly a well-known guerrilla leader in the Tajik civil war, Azizov was made leader of the Tavil-Dara division of the Emergency Situations Ministry as part of the post-war reconciliation before he allegedly returned to armed opposition to the Tajik state. A Daghestani man alleged to be part of Shaykh Nemat's group was displayed on Tajik television in late July. Magomed Rukhullaevich Sabiullaev (also given as Satsiyullayev) claimed he flew from St. Petersburg to Dushanbe before participating in attacks on security forces in Nurabad and Tavil-Dara under Shaykh Nemat's command (RFE/RL, July 28). The Daghestani's confession stated that he and two other Daghestanis met veteran Islamist commander Mullo Abdullo in Tavil-Dara. Mullo Abdullo blessed their jihad before Shaykh Nemat armed them (Asia-Plus, July 28).
Shaykh Nemat was killed on July 29 when security forces tracked his group to a remote mountain village. Azizov refused to surrender and was killed in a firefight. The Interior Ministry claimed Shaykh Nemat had entered Tajikistan to sell narcotics from Afghanistan in order to fund militant operations in Pakistan and Afghanistan (AFP, July 29). Security services also claimed Shaykh Nemat was a commander in the IMU (Interfax, August 5; Asia Plus, July 29).
• Forty-six members of the Tablighi Jamaat, an international Islamic revival group, were arrested in the Khatlon region in mid-July (Tojikston [Dushanbe], July 16). The Tablighis insist they are strictly apolitical, though there are suspicions that Islamist militants elsewhere may have used the cover of the Tablighi movement to facilitate an international movement (see Terrorism Focus, February 13, 2008). The Tablighi Jamaat was banned in March 2006 in the belief that the movement aims to subvert constitutional order in Tajikistan and establish an Islamic Caliphate (Central Asia Online, July 21). The 46 Jamaat members will be tried for incitement to extremism and the creation of an extremist community. In a separate case, five Jamaat members of Tajik and Russian origin were sentenced to terms of three to six years each for calling for "forcible change" to the country's constitution (Interfax, August 11).
It is still difficult to say with any accuracy exactly what groups Tajikistan's security forces have been battling in the mountains since May. While a mixture of native Tajiks and foreign militants appear ready to take up arms against the state, it remains to be seen if there is a taste in the Tajikistan public for a resumption of the disastrous and brutal civil war of the 1990s. Some of the violence appears to be generated by militants escaping the Pakistani military offensive on Pakistan's northwest frontier. But other incidents appear to be based in the personal grievances of Islamists who accepted lofty government posts as part of the national reconciliation after the civil war, and who are now being dropped from government. Many of the arrests for crimes committed in the 1990s indicate that the Islamists have lost the "immunity" they once enjoyed as part of the government's desire to restore stability to Tajikistan. As an Interior Ministry spokesman told a correspondent, "The overwhelming majority of people who remember the bitter lessons of the recent civil war well did not respond to [the militants'] provocative calls" (Itar-Tass, August 9).