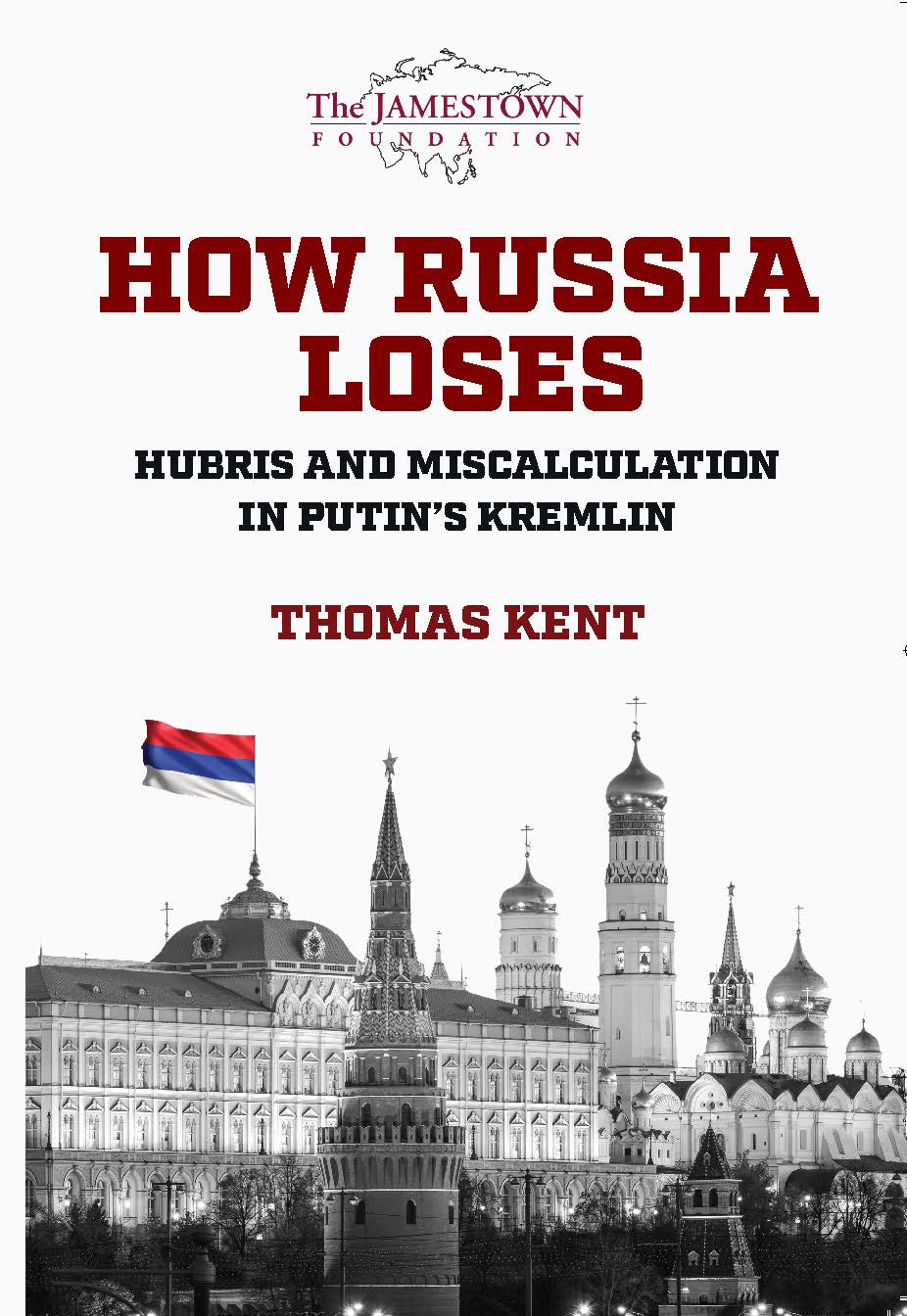 NOW AVAILABLE — How Russia Loses: Hubris and Miscalculation in Putin's Kremlin
Vladimir Putin's efforts to build influence abroad have succeeded in many places, but the Kremlin has also faced numerous snags and defeats. In How Russia Loses, Thomas Kent reviews Russian influence operations around the world where hubris and miscalculation by Putin and his government have led to reversals of Russia's fortunes. The book's case studies range from Russian attempts to build influence in Ukraine, Ecuador, South Africa, and North Macedonia to its efforts to promote the Nord Stream 2 pipeline and its Sputnik COVID-19 vaccine. In each case, Russia suffered temporary or permanent setbacks due to its own failings or to nimble responses by Western nations and local activists. Russia tends to ally itself with authoritarian leaders who eventually fall from power; fails to build deep people-to-people ties; overestimates its political and economic strength; underestimates the power of laws, international organizations, and pro-democracy forces; and is often not prepared for concerted resistance to its efforts. Based on its extensive analysis of self-defeating Russian behaviors, the book describes in detail how the West can use this knowledge to respond more effectively to Russian influence.
Thomas Kent teaches and consults on Russian affairs, journalism, and the problems of propaganda and disinformation. President of Radio Free Europe/Radio Liberty until 2018, he now teaches at Columbia University and consults for governments, NGOs, and news organizations. He is a senior fellow of The Jamestown Foundation and an associate fellow of Slovakia's GLOBSEC. Previously, he was Moscow bureau chief for The Associated Press, head of AP's international news coverage, and editor for standards and ethics. His first book, Striking Back: Overt and Covert Options to Combat Russian Disinformation, was published by Jamestown in 2020.
Paperback
Published October 2023
*Click below for the full PDF version:
*Hard copies will soon be available through Lynne Rienner Publishers. Stay tuned!