Crimean Tatars Suffering From 'Hybrid Deportation' Since New Russian Occupation
Publication: Eurasia Daily Monitor Volume: 17 Issue: 36
By: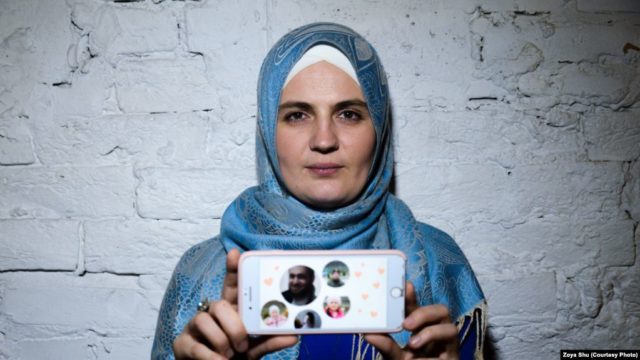 Six years ago, on March 16, 2014, Moscow orchestrated a referendum to try to legitimize its occupation of Ukraine's Crimea, an action neither the Crimean Tatars nor the international community has recognized. Since that time, Russian officials have cracked down on dissidents in the region. And the Crimean Tatars, who have led the resistance to Russian control, have been the hardest hit. As a result, some are now saying they are suffering from "a hybrid deportation," one that Russian President Vladimir Putin may well succeed at. The current expulsion is far less dramatic, but could ultimately be as serious as Joseph Stalin's deadly, forced deportations in 1944. Moreover, the move is likely to trigger future radicalization of the Crimean Tatars, causing more problems ahead for the Russian occupiers (see EDM, September 27, 2016 and March 16, 2019).
From the beginning of the occupation, Crimean Tatars had particular reason to fear for their safety because of their nearly unanimous opposition to Russian rule. Over time, Russian actions have only added to their concerns (see EDM, March 21, 2014 and March 10, 2015). Concurrently, Russian policies have led outside observers to conclude that Putin has been engaged in "slow motion" ethnic engineering on the peninsula, a violation of international law. Indeed, some of these observers and Crimean émigrés have suggested that Putin is planning a "hybrid"—but no less total—deportation of the Crimean Tatars from their national homeland (see EDM, September 27, 2016 and March 16, 2019).
One of the most outspoken of these dissidents is Rafis Kashapov, the former leader of Kazan's All-Tatar Social Center (VTOTs) and current leader of the émigré Free Idel-Ural movement. In an interview last year, he insisted that there are clear parallels between Putin's and Stalin's policies. But while the world still remembers Stalin's actions because they were so sudden and brutal, fewer people seem aware that, in Crimea, "a new wave of widespread repression toward the Crimean Tatars is going on. Since the beginning of the annexation of Crimea, from 30,000 to 40,000 Tatars have left the peninsula; and therefore, one cannot speak about the rehabilitation of the repressed" (Yenicag, March 14, 2019).
Last May, on the 75th anniversary of the 1944 deportation, many Crimean Tatars outside of Crimea, as well as sympathetic governments and activists abroad, openly labeled what happened under Stalin an act of "genocide." And pointedly, they suggested that what Putin is doing today is a continuation of that devastating Stalinist policy (Dsnews, Idereal, Krymr.com, Belsat, Gordonua, May 18, 2019).
A new report this week (March 15) by Radio Liberty's Aleksandra Vagner finds that the amount of repression by the Russian occupiers against the Crimean Tatars has increased in recent months, with a number of the latter either in prison or forced to emigrate. But importantly, Crimean Tatars in their homeland are now speaking about what is happening to them, declaring the repressions a "hybrid" repetition of what happened in 1944 (Svoboda.org, March 15). Vagner relays the comments of Mumine Saliyeva, the wife of an arrested Crimean Tatar activist and herself an organizer of assistance to the almost 200 children of Crimean Tatar prisoners. These children have effectively lost touch with their fathers or, in some cases, have never seen them (Kyrmr.ru, November 5, 2019).
The activist acknowledged that "the majority of people in Crimea call [2014] 'the Crimean Spring,' but for every Crimean Tatar, this was a completely different reality. No one initially could say what had happened. People spoke about war, about a revolution, and about the change of power." That uncertainty and confusion, however, gave rise to an unprecedented situation: "Crimean Tatars began to cooperate and organize mini-detachments" of various kinds to defend their homes and families. At a minimum, these "mini-detachments" were created to protect their nation from the harassment, disappearances and arrests organized by the Russian government (Svoboda.org, March 15).
The occupation authorities attempt to present Crimea as perfectly calm and the Crimean Tatars as Islamist extremists. However, local Crimean Tatars do not accept Moscow's propaganda attempts. And now, they understand something else: "the repressions are directed so as to bring to heel the active part of society" after which it will be easier to rule the rest. For this reason, Crimean Tatars are consolidating in ways they have never done before (Svoboda.org, March 15).
Many Crimean Tatars, Saliyeva continues, "consider that what is happening now is nothing other than a hybrid deportation. In 1944, having called us criminals, Moscow drove the Crimean Tatars out of Crimea. Today, in an analogous way, by imposing the label of 'criminal' on many by calling them terrorists, extremists, and separatists, [Crimean Tatars again] are being seized and carried off to Russian prisons" too far away for their wives and children to visit them. This is an arrangement intended to destroy the community and its identity (Svoboda.org, March 15).
But these contemporary Russian actions—so similar in their intent and content as those of 1944—have had an effect neither the occupying Russians nor many Crimean Tatars expected. They have unified the Crimean Tatars and brought the older generation, which experienced the first deportation, closer together with the younger generation that is experiencing something similar now, she continues. That gives everyone courage because they know that the older generation was able to return to the homeland, and they believe that they will recover that homeland again.
As a result, the Crimean Tatars are continuing to struggle against the occupation. Many of those who have been expelled from their homeland are in countries like Ukraine and Turkey, where they are continuing the fight. However, too many in the West are unwilling to see Putin's crime for what it is—a recrudescence to Stalinism under a new "hybrid" cover.