Cycle of Government Repression and Rebel Violence Continues in the North Caucasus
Publication: Eurasia Daily Monitor Volume: 6 Issue: 140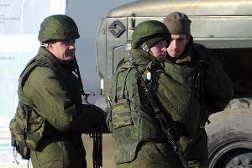 The Memorial human rights group, which has suspended its activities in Chechnya in the wake of the murder of Natalya Estemirova, who worked in its Grozny office, says that it nonetheless is continuing to receive reports about rights violations in the republic, both from law-enforcement sources and ordinary citizens.
The group reported yesterday citing unnamed law-enforcement sources as telling it that six or seven people had been abducted across Chechnya over the previous two to three days. The group also reported that one case which Estemirova had written about just prior to her death – the July 7 abduction of Aziz Albekov, a resident of the village of Akhkinchu-Borzoi in Chechnya's Kurchaloi district, by members of unidentified security forces – had ended happily, with Albekov returning home. Albekov's abductors had accused his father, Rizvan Albekov, of being a rebel accomplice and shot him to death in front of fellow villagers. Chechen police claim that Aziz Albekov was not kidnapped, but rather hidden by his father after being threatened by rebels. Memorial says that it will continue to work on cases started by Estemirova despite having suspended its activities in Chechnya (www.kavkaz-uzel.ru, July 21).
Meanwhile, violence between security forces and rebels in Chechnya continues. On July 20, militants armed with grenade launchers and automatic rifles attacked a vehicle carrying police and interior ministry troops in Chechnya's Vedeno district. None of the servicemen were hurt in the attack, but two local residents who were driving behind the targeted official vehicle were hospitalized with gunshot wounds. Meanwhile, police killed one suspected rebel during a shootout in the Chechen capital Grozny. Officials identified the slain alleged militant as Shamil Akhadov, a resident of the village of Goity in Chechnya's Urus-Martan district (www.newsru.com, July 21).
On July 19, a Russian army officer and two enlisted men were wounded when, according to military sources, unidentified gunmen fired a grenade launcher at a military tractor in the village of Borzoi, in Chechnya's Shatoi district. However, local residents were quoted as saying that the soldiers were wounded when militants attacked a military column that included several armored vehicles (www.kavkaz-uzel.ru, July 20, 21). On July 18, the head of the criminal investigation department for a district of Grozny died when militants opened fire from their vehicle after being stopped for a document check. Another official was wounded and a militant was killed in the exchange of fire. The Islamic separatist Kavkaz-Center website praised the militant killed in the shootout as a martyr (Reuters, July 19).
On July 17, two unidentified gunmen shot and killed a policeman in the village of Michurina in Grozny's Oktyabrsky district. The attackers stole the policeman's sidearm (www.kavkaz-uzel.ru, July 18).
In Ingushetia, an explosion in the early hours of July 22 severely damaged a shop in the village of Ordzhonikidzevskaya that sold, among other things, alcoholic beverages (www.kavkaz-uzel.ru, July 22). On July 18, a woman died and three people were wounded when unidentified gunmen in a Lada-Priora car fired on the house of Timur Ekazhev, the commander of Ingushetia's OMON police special tasks unit, located in the village of Ekazhevo in Ingushetia's Nazran district. Ekazhev was slightly wounded in the attack, which killed his sister and seriously wounded his wife and daughter. Investigators said the attackers, who used automatic rifles and grenade launchers, fled the scene in a Zhiguli car.
Chechen Interior Minister Ruslan Alkhanov claimed on July 20 that 53 militants have been killed and 60 rebel accomplices detained in special operations since April 20. "Having sensed the hopelessness of their position, the terrorists tried to destabilize the situation in North Caucasus regions, perpetrating several assassination attempts on officials," the Chechen government's website quoted Alkhanov as saying during a meeting between Chechen President Ramzan Kadyrov and republic law-enforcement officials. "However, coordinated actions by law-enforcement bodies and force structures of the Chechen Republic, the Republic of Ingushetia and the Republic of Dagestan have made it possible to neutralize the threat." Alkhanov said that counter-insurgency operations were underway on the administrative border between Chechnya and Ingushetia, and also in Dagestan. "Whatever results we achieve at home, there will be no peace and quiet if there are problems in neighboring regions," Kadyrov told the meeting, adding that special attention should be given to operations on the border between Chechnya and Ingushetia (RIA Novosti, July 20).
President Dmitry Medvedev, for his part, conceded this week that the security situation in the North Caucasus remains problematic. "The situation in the North Caucasus remains very, very difficult despite the fact that a number of significant steps have been taken to ease the problems," Medvedev told top military officers at the Kremlin on July 20.
Ingushetia's president, Yunus-Bek Yevkurov, was wounded in a suicide bombing on June 22, while Dagestani Interior Minister Adilgerei Magomedtagirov was killed by a sniper on June 5.