Dagestani Gunmen Kill a Police Official, an Imam and a School Director
Publication: Eurasia Daily Monitor Volume: 8 Issue: 136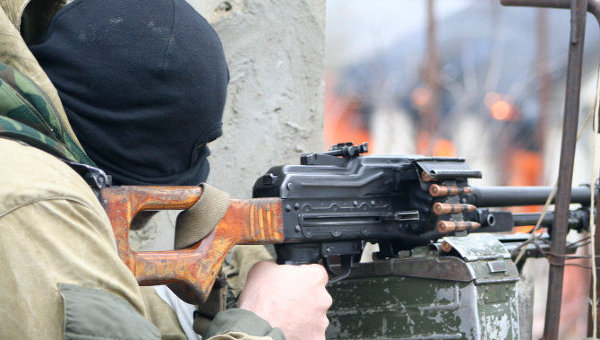 Insurgency-related violence was reported in Dagestan, Chechnya and Ingushetia this past week.

Unidentified attackers shot and killed an inspector with the West Caspian water resources protection service in Dagestan yesterday (July 14). In the incident, which took place in the village of Nechaevka in the republic's Kizilyurt district, two persons in masks broke into the inspector's home and shot him in the head with 9mm pistol (www.kavkaz-uzel.ru, July 15). In a similar incident in Dagestan yesterday, the deputy commander of the republic's OMON special tasks police unit, Shamil Murtuzaliev, was shot and killed in his home in Makhachkala, Dagestan's capital (www.kavkaz-uzel.ru, July 14). According to Russia's Interior Ministry, 40 policemen have been killed and 74 wounded in Dagestan since the start of this year (www.newsru.com, July 14).

In a third shooting incident in Dagestan yesterday, three suspected rebels were shot to death near the Tarki-Tau Mountain outside Makhachkala. According to the law-enforcement authorities, the shootout took place after police stopped a car and came under fire from those inside. An official of the Investigative Committee told Kavkazsky Uzel that two pistols – a Stechkin and a Makarov – were found at the site of the Tarki-Tau shootout along with two grenades and improvised explosive device components. An Interior Ministry source told Interfax that three suspected rebels killed in the Tarki-Tau shootout may have been involved in the killing of Shamil Murtuzaliev (www.kavkaz-uzel.ru, July 15).

On July 13, a small explosive device went off at the entrance to a food store in the village of Babayurt in Dagestan's Babayursky district. The blast detonated with a force equivalent to 10-15 grams of TNT, causing slight damage but no casualties. As Kavkazsky Uzel noted, stores and cafes that sell alcohol are often the target of bomb or gun attacks: according to the website, police say such establishments are targeted by rebels if their owners refuse make payment to them for running businesses that "do not conform to the canons of Islam" (www.kavkaz-uzel.ru, July 14).

On July 12, Dagestan's Interior Ministry reported that a person who opened fire on police in Makhachkala after they asked to see his identification papers was killed by return fire (www.kavkaz-uzel.ru, July 12).

On July 10, unidentified attackers murdered the imam of a rural mosque in Dagestan. The incident took place around midnight in the village of Karamakhi in the republic's Buinaksk (www.kavkaz-uzel.ru, July 10). A spokesman for the Dagestani branch of the Investigative Committee identified the slain imam as Magomed Makhdiev (RIA Novosti, July 10).

On July 9, the director of a middle school was shot outside his home in the village of Sovietskoe in Dagestan's Magaramkentsky distrct. Kavkazsky Uzel quoted a source in the Dagestani Interior Ministry's press service as saying that the attackers – apparently two gunmen – shot 59-year-old Sadikullakh Akhmedov in the abdomen (www.kavkaz-uzel.ru, July 9).

On July 8, police killed one gunman and wounded another after they attacked the home of the director of a branch of commercial bank in the Dagestani town of Sergokala. No one else was reported hurt in the attack, which took place around 1 a.m., local time (www.kavkaz-uzel.ru, July 8).

In Chechnya, meanwhile, two suspected rebels were killed today (July 15) in the village of Avtury in the republic's Shali district. One of the slain alleged rebels was an Avtury resident while the other was a resident of the Chechen capital Grozny. There were no reported casualties among the Chechen Interior Ministry servicemen and members of the Yug battalion of the Russian Interior Ministry's Internal Troops who carried out the operation (www.kavkaz-uzel.ru, July 15).

Yesterday (July 14), one policeman was killed and seven wounded in a shootout with rebels in Chechnya's southern Vedeno district. The battle took place in a wooded area several kilometers from the village of Kharachoi. Following the incident, a large-scale operation to find the rebels involved in that shootout was launched using Chechen Interior Ministry servicemen and Russian Interior Ministry Internal Troops (www.kavkaz-uzel.ru, July 14).

On July 10, police discovered and destroyed a large improvised explosive device on the outskirts of the village of Parvoberezhny in Chechnya's Groznensky district (www.kavkaz-uzel.ru, July 11).

In Ingushetia, an explosion took place in a cemetery not far from the village Ekazhevo in Ingushetia's Nazran district yesterday (July 14), killing one local resident. According to police, the victim, identified as 22-year-old Murad Dobriev was trying to dig up an explosive device buried earlier when it detonated (www.kavkaz-uzel.ru, July 14).

On July 13, two policemen were wounded when their car came under fire in the Ingush city of Malgobek. According to a local law-enforcement source, the attackers fired a grenade launcher at the police car. The two officers were hospitalized, one of them in grave condition (www.kavkaz-uzel.ru, July 13).

On July 12, an apparent suicide bomber was killed at a traffic police post in the village of Galashki in Ingushetia's Sunzha district. An Ingush law-enforcement source told Kavkazsky Uzel that a young man carrying a satchel approached the police post on foot and put down the satchel and tried to leave when asked for his documents. When police tried to detain him, he detonated a grenade hidden on his body. No one else was hurt in the incident. The area was cordoned off as the contents of the satchel were examined. There was no word on what was inside (www.kavkaz-uzel.ru, July 12).