Davutoglu Outlines the Contours of the New Turkish Foreign Policy
Publication: Eurasia Daily Monitor Volume: 8 Issue: 4
By: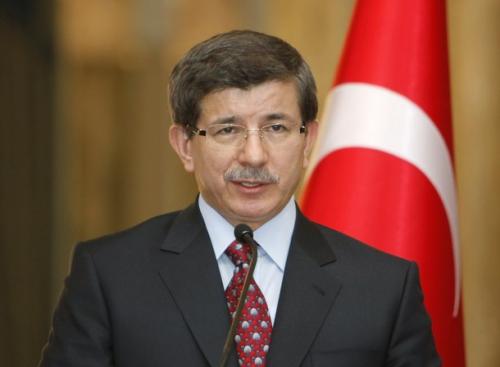 The Turkish foreign ministry is currently holding its third ambassadors' conference, entitled "Visionary Diplomacy: Global and Regional Order from Turkey's Perspective," which brings together diplomats serving in Turkish missions worldwide. These conferences, held since July 2008, have been a major component of Ahmet Davutoglu's agenda for restructuring Turkish foreign policy. Especially since Davutoglu's appointment as the foreign minister in May 2009, he has embarked on a comprehensive project to reform the functioning of the ministry. The work is underway to create new rules and practices on not only the training, selection and the promotion of Turkish diplomats, but also the inner organizational structure of the ministry. Moreover, there are plans to open new embassies in various countries in Africa, Latin America and Southeast Asia. Davutoglu uses this transformation as an opportunity to promote younger and talented diplomats and enable them to serve in key posts.
The weeklong conference provides a venue for Turkish diplomats to evaluate the past year's activities and set goals for the New Year. In addition to various functions held in Ankara, the second part of the gathering takes place in an Anatolian province. By adding this component, Davutoglu hopes to bridge the gap between the diplomats, often viewed as existing in their ivory towers, and ordinary people. This year, diplomats will continue the conference in the Erzurum province to mingle with townsmen and provide a firsthand explanation of the new Turkish foreign policy. Moreover, it is becoming a tradition to invite foreign statesmen to the conference. This year, Greek Prime Minister, George Papandreou, will take part in the activities in Erzurum, while the Pakistani and Afghan Foreign Ministers, Shah Mahmood Qureshi and Zalmai Rassoul respectively, attended the first part in Ankara (Aksam, January 3).
Davutoglu's opening address on January 3 was perhaps the most remarkable aspect of the conference (www.mfa.gov.tr, January 3). Davutoglu provided a balance sheet of the new Turkish foreign policy, finding Turkey's performance satisfactory, and placing Turkey among ten countries in terms of their contributions to global peace and security.
Davutoglu also reiterated Turkey's position on the controversial subjects on Turkish foreign policy agenda, ranging from relations with its neighbors to the Cyprus dispute. Emphasizing that Turkey would continue to pursue EU membership, Davutoglu placed the main responsibility for the stalemate in the accession process on the EU. Davutoglu criticized the EU's inability to open new negotiation chapters, and the political obstacles placed before Turkey, especially the EU's "unjustified" demands on the Cyprus issue.
Davutoglu commented widely on Turkey's growing profile in the Balkans, South Caucasus and the Middle East. Reiterating the familiar argument that these regions have been beset with crises, the Turkish foreign minister underscored Turkey's constructive efforts towards the resolution of local disputes. Davutoglu especially took pride in visa liberalization and free-trade deals and high level strategic cooperation councils Turkey has initiated with regional countries, including Syria, Iraq, Greece and Russia. Rebuffing charges that Turkey is pursuing imperial or what some call "neo-Ottoman" policies, Davutoglu stressed that Turkey respects the sovereignty of nation-states and has no desire to reign over other nations (www.mfa.gov.tr, January 3).
Moreover, in this context, Davutoglu offered a vocal defense of the new activism in Turkish foreign policy, which is occasionally criticized by domestic and foreign observers on the basis that many of Davutoglu's ambitious projects are unrealistic or driven by an ideological agenda. Those critics usually point to Turkey's emerging ties especially with Middle Eastern countries as an "indication" of a "shift of axis" in Ankara's foreign policy away from the West. Davutoglu highlighted Turkey's continued commitment to its relations with the West, reiterating his earlier argument that the new activism is largely a consequence of Ankara's concern to redefine its place in the global balance of power in line with its growing power potential. "We want the world to know that we no longer find the clothes designed for us and the roles assigned to us sufficient. If they call it a shift of axis, then so be it," Davutoglu maintained (www.mfa.gov.tr, January 3).
A large part of Davutoglu's speech, thus, reflected this self-confidence and was devoted to his views on the structure of the international system and Turkey's place in it. Davutoglu offered an elaborate critique of the current international order, arguing that it harbors many inequalities and injustice, hence its need of revision. For some time, Davutoglu has argued that historically, following every major war, victorious powers established international orders which provided for peace and stability. Since the Cold War ended without a decisive victory, the redefinition of the new international order still remains a task to be accomplished.
Davutoglu believes Turkey has a role to play in this process and will contribute to the emergence of the new global economic, political and cultural norms. To do so, Turkey has to give up its traditionally passive or "reactive" policies and instead pursue a proactive foreign policy agenda. If Turkey rises to this challenge, it will influence the rewriting of the rules of the international order, commensurate with its new power profile. In that context, Davutoglu emphasized boldly in his address that as Turkey assumes such a role in the remaking of the global order, it could further distinguish itself from other powers by emphasizing moral and ethical concerns. By highlighting Turkey's engagement with Africa and under developed countries, Davutoglu contended that Turkey has increasingly become a "wise country" in the international community (www.mfa.gov.tr, January 3).
As an indication of Turkey's "global responsibility," Davutoglu and other Turkish leaders have frequently referred to Turkey's non-permanent membership in the UN Security Council during the last two years, as well as in many international and European institutions. Davutoglu seems determined to set a new target for Ankara: going beyond membership in the existing international organizations and working towards the redefinition of the global economic and financial institutions, or the very basis of the international order. This is a daunting task in itself and it remains to be seen how far Davutoglu will progress in accomplishing it in 2011.