Debates on Finlandization for Ukraine
Publication: Eurasia Daily Monitor Volume: 12 Issue: 152
By: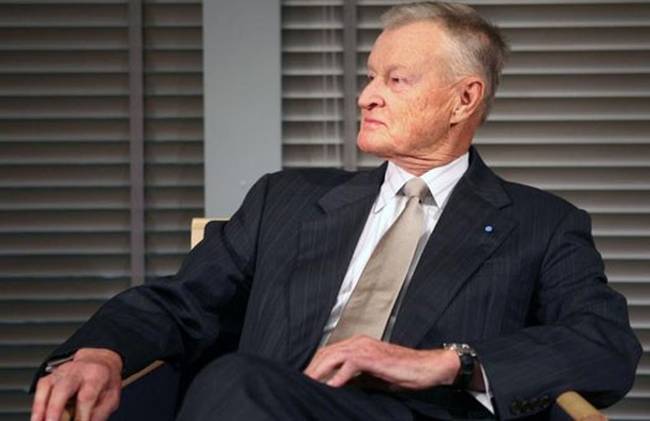 The issue of Ukraine's prospective future membership in the North Atlantic Treaty Organization (NATO) surfaced again recently with the publication of the latest public opinion poll, according to which, a historical high of almost 64 percent of Ukrainians supports joining the North Atlantic Alliance (UNIAN, August 3). But as the Russian-Ukrainian conflict continues to rage on in Donbas (Pravda.com.ua, August 11), such popular sentiment regarding Kyiv's relationship with NATO is likely to revive debates on Ukraine's "Finlandization"—a strategic option notably proposed by Dr. Zbigniew Brzezinski since the beginning of the crisis. Although all agree that Finlandization would mean ruling out Ukraine ever joining NATO, there seems to be a general lack of consensus within the expert community regarding the extent to which a Finlandization strategy should define Ukraine's economic, foreign or security policies.
Ukrainian experts tend to eschew Finlandization as a viable long-term option for the country. Nevertheless, some analysts are ready to accept it as a condition for achieving peace in Ukraine's East. Kyiv-based international relations expert and a supporter of Ukraine's non-bloc status, Dr. Serhiy Tolstov, understands Finlandization in the context of the relations between the Soviet Union and Finland in 1944–1989. Tolstov notes that Finlandization meant Finland did not join NATO and also never accepted economic aid from the United States in the form of the Marshall Plan. For Ukraine, Tolstov believes, Finlandization should mean not only a refusal to join NATO, but also a rejection of membership in the European Union. According to him, Finlandization embodies probably the best outcome for Ukraine—the alternative being a loss of sovereignty over some part of its territory, permanent economic crisis, and continued war with heavy casualties (Ualife.net, April 6).
Representing the other side of the debate is Dr. Nickolay Kapitonenko, a professor within the Institute of International Relations at Taras Shevchenko University. Kapitonenko views Finlandization as a strategy forced upon states, which must undertake certain restrictions on their foreign policy options for the sake of retaining such freedom in principle (Zerkalo Nedeli, March 28, 2014). Kapitonenko doubts that any formidable security guarantees could credibly compensate Ukraine for its inability to join NATO: not international guarantees, regional security regimes, or bilateral agreements with Russia. Furthermore, Kapitonenko notes that Finlandization implies the freedom of international economic integration, but Ukraine's association with the EU was something that Russia has specifically (and aggressively—see EDM, November 14, 2013; December 12, 2014) opposed. Another objection is that Finland in 1948 was less strategically significant for Moscow than present-day Ukraine. Lastly, concludes Kapitonenko, Finlandization is inappropriate for Ukraine because it differs too much from Finland, as the latter boasts among the world's highest income levels and lowest corruption.
Indeed, a useful way to discuss the feasibility of Finlandization for Ukraine is to examine Finland's Cold War history versus its situation today. It bears noting that during the Cold War, the Soviet Union regularly exerted strong pressure on Finland, despite the severe pre-existing limitations on Helsinki's foreign policy choices due to Finlandization. As former Finnish senior defense official and current senior research fellow at the Tallinn-based International Center for Defense and Security, Ambassador Pauli Järvenpää (PhD), told Jamestown, "The Soviet Union never considered Finland a neutral country. In 1948, Finland was pressured to sign a Treaty of Friendship, Cooperation and Mutual Assistance. Until it was abolished in 1991, the Treaty was a political obstacle to Finland being free of Soviet political pressure. No matter how much the Finns stressed the Treaty's preamble and its reference to Finland's desire for neutrality, the reality was different. The Treaty kept Finland on a very short political leash, and it gave the Soviet Union a vehicle for meddling in Finnish political life. And the Soviets used this opportunity as much as possible" (Author's interview, August 7).
Even presently, Russia seems worried by Finland exercising its own sovereignty. In April 2015, the Russian Ministry of Foreign Affairs sharply criticized an article written jointly by the defense ministers of the Nordic countries (Finland, Sweden, Norway, Denmark and the foreign minister of Iceland) on boosting their countries' defense cooperation. The Russian foreign ministry also used this opportunity to object to Finland's cooperation with NATO (Mid.ru, April 12).
Since the end of the Cold War, Finland succeeded in cultivating a strategic military security partnership with the transatlantic community that includes access to some of the latest US and European military technology and equipment. In particular, the Finnish Air Force purchased 63 F-18 Hornet fighters. According to Amb. Järvenpää, "The purchase of the F-18 Hornet gave an opportunity for the Finnish Armed Forces to think outside of the box [on security and territorial defense issues]. For example, it gave [Helsinki] an opportunity to acquire the Joint Air-to-Surface Standoff Missile [JASSM]—a low-observable cruise missile with a range of over 400 kilometers—with the F-18 as the launching platform. So far, the United States has released the JASSM to very few hand-picked customers. The first foreign country to get it was Australia. Then it was released to Finland, in 2009, and now also to Poland" (Author's interview, August 7). On the other hand, Russia's efforts to offer Finland Su-30MK fighters and other weapons turned out to be unsuccessful (Yle.fi, February 6).
When viewed more closely, it is clear that Brzezinski's understanding of the Finlandization option for Ukraine in fact incorporates defense cooperation with the US and the assurance of Ukraine becoming a free, independent European state—albeit not a NATO member (VOA–Ukrainian service, March 4). Such an interpretation does not actually diverge too far from Kyiv's current official policy. Ukrainian foreign policy expert Olena Hetmanchuk has pointed out that the cancelation of Ukraine's non-bloc status cannot, by itself, raise Ukraine-NATO relations to a new level. She argued that the lack of trust between Ukraine and NATO and the scarcity of proper communication and coordination inside the Ukrainian government remain the main obstacles to future integration with the Alliance. Nonetheless, Hetmanchuk also noted that there seems to be a broad consensus in Ukraine that military reform should be directed at meeting NATO standards (Evropeiska Pravda, June 16).
The Kremlin clearly advocates the Finland model for Ukraine not as a tool to keep Kyiv neutral, but as a means to permanently turn Ukraine into a satellite state. But even though the Ukrainian government may be open to some sort of compromise settlement with Moscow, it is not ready to accept that kind of a national surrender.