Defying Georgia, Turkey Gradually Cultivates its Influence in Separatist Abkhazia
Publication: Eurasia Daily Monitor Volume: 12 Issue: 177
By: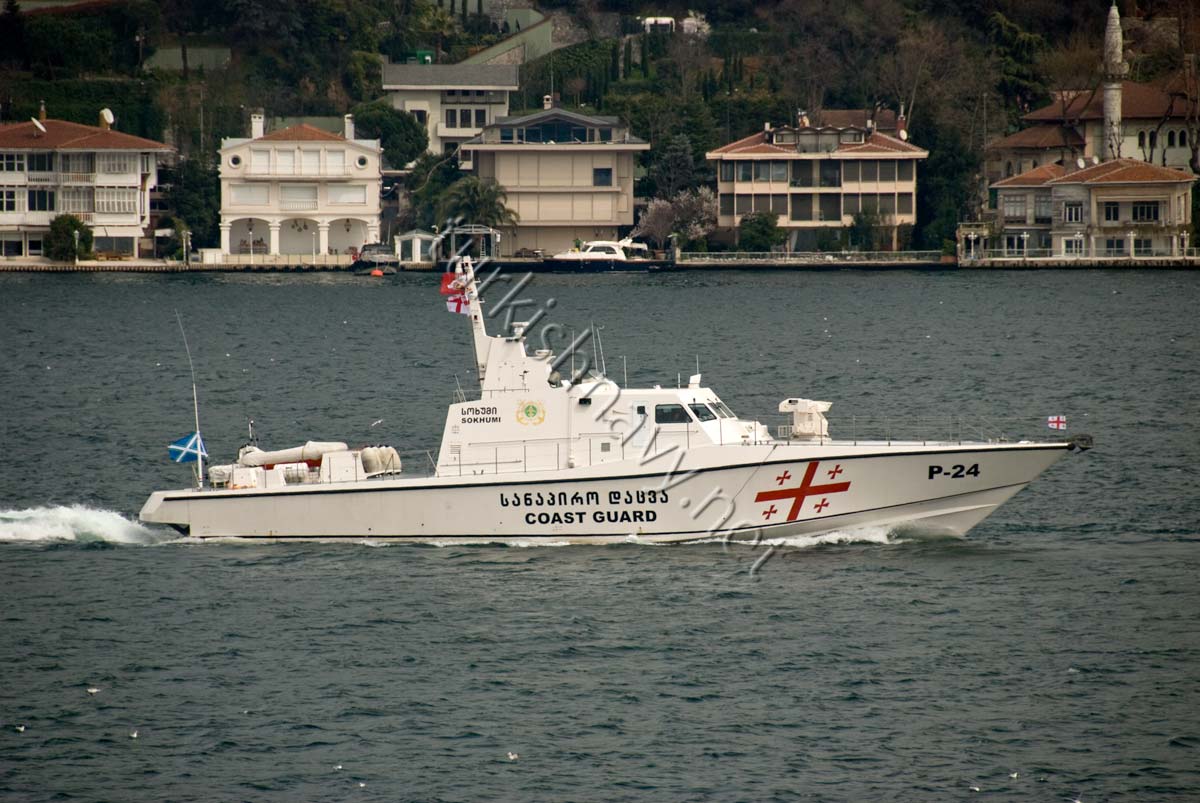 Turkey has been one of Georgia's closest economic and political partners in the wider Middle East since the latter country regained its national independence in 1991. Currently, Turkey is Georgia's biggest trading partner, with a 15.4 percent share of Georgia's total trade turnover with the world (Geostat.ge, accessed September 28). The two countries also occasionally hold joint military exercises (Netgazeti.ge, October 23, 2014), and their respective political leaders never miss an opportunity to emphasize the deep friendship between the two nations (Parliament.ge, December 4, 2014). Additionally, Tbilisi has allowed Turkish educators to open a number of Turkish-language schools in Georgia's partially Muslim region of Adjara (occupied by the Ottoman Empire in the 16th–19th centuries). Furthermore, Georgia and Turkey introduced mutual visa free regimes in 2006 (Radiotavisupleba.ge, February 16, 2006). Georgian and Turkish citizens no longer need to display their passports at customs; regular identification cards are sufficient. Former president Mikhail Saakashvili's administration even allowed the Black Sea coastal city of Batumi, which lies near the border with Turkey, to be considered a Turkish "domestic" airport for Turkish airline flights that land there (Radiotavisupleba.ge, March 3, 2006). Overall, Turkish businesses flourish across Georgia, with especially heavy concentration in Batumi and the surrounding Adjara region.
Nevertheless, Turkey is defying its close regional friend and partner by habitually making economic and even political inroads into Georgia's breakaway, Russian-occupied region of Abkhazia. Even before the adoption of Georgia's 2008 "Law on Occupied Territories," which bans any commercial and non-commercial activities in occupied Abkhazia and South Ossetia (Smr.gov.ge, accessed September 28), Turkey had been violating Tbilisi's trade restrictions on separatist Abkhazia for years. The practice continued after the August 2008 Russian-Georgian war and the adoption of the Law on Occupied Territories. In response, Georgia captured a number of Turkish ships, illegally transporting goods to and from the region (Civil Georgia, August 17, 2009; October 26, 2007; October 22, 2007; July 6, 2007).
One such incident, from 2009, which ended with the capture of the Turkish ship Buket and the arrest of its Turkish captain, drew a quick reaction from Ankara. Turkey's then–foreign minister Ahmet Davutoglu forced Tbilisi to release the captain as well as the ship (Tavisupleba, September 4, 2009; 1tv.ge, September 10, 2009).
Turkey has continued to trade with Abkhazia, emerging as its second-largest trading partner (after Russia), with 18 percent of Abkhazia's total trade turnover (see EDM, September 16, 2015; Abkhazworld.com, July 29, 2012). Currently, numerous Turkish firms, "Turkish Invest," "Council," "Tamsashi" and "Amlaguri," to name just a few, operate in various industries, ranging from natural resource exploitation to tourism (For.ge, August 18, 2013; Ghn.ge, September 2, 2014). In 2013, the two sides even established the "Turkish-Abkhazia" Business Council to further deepen economic ties (see EDM, September 16; Tppra.org, accessed September 28).
However, Turkey's interests in Abkhazia go beyond trade. After the Russian recognition of Abkhazia, Ankara intensified its political links with Sukhumi. Since then, official visits by Turkish parliamentary delegations and diplomatic missions have become an almost regular occurrence. In recent years, these visitors have notably included Turkey's then–deputy foreign minister Ahmet Ünal Çeviköz and Turkey's ambassador to Georgia, Murat Buhran. The latter even stated without any reservations that Turkey and Abkhazia had established a special group to deepen "bilateral" ties (Tabula.ge, April 9, 2011; Ghn.ge, February 2, 2014).
Turkey's increasing political involvement continues to this day. In the most recent development, on September 3, the governor of Turkey's Kojael province visited Abkhazia, meeting with the separatist leader Raul Khajimba (Medianews.ge, September 3).
Georgian ruling elites, current and former, have largely stayed silent on this issue, pretending not to notice Turkey's activities in Abkhazia. On those rare occasions when a Georgian politician does dare to fleetingly mention this problem, he or she refrains from being too forward, fearing sounding undiplomatic. For instance, in 2014, Sergi Kapanadze, a former Georgian deputy foreign minister (January 2011–October 2012), penned an article in Turkey's English-language newspaper Hurriyet Daily News, where he mildly expressed Georgia's concern about Turkey's involvement in Abkhazia. Yet, astonishingly for a Georgian government official, Kapanadze also expressed his empathy about Turkey's attempts to deepen trade ties with the separatist region, stating that he understood Turkey's worry about not leaving Abkhazia isolated (For.ge, January 8, 2015; Iverioni.com.ge, December 29, 2014).
By trying to establish and deepen its political and economic influence in the separatist region of Abkhazia, Turkey is plainly defying Georgian sovereignty over this territory. Granted, the economically impoverished, militarily insecure, and politically unstable Georgia looks ill-equipped to confront the much more powerful Turkey on this issue head on. However, the Georgian ruling elites' negligence of the problem—pretending that it does not exist and hoping that it will go away—is not a solution either. It is clearly not in Georgia's national interest to worsen relations with its powerful southwestern neighbor, especially against the background of the ever-present Russian security threat to the north. Nevertheless, the current actions cannot continue either, and Georgia will need to come up with workable means to hinder Turkey's deepening unilateral involvement in breakaway Abkhazia.