Egypt, the UAE and Arab Military Intervention in Libya
Publication: Terrorism Monitor Volume: 12 Issue: 17
By: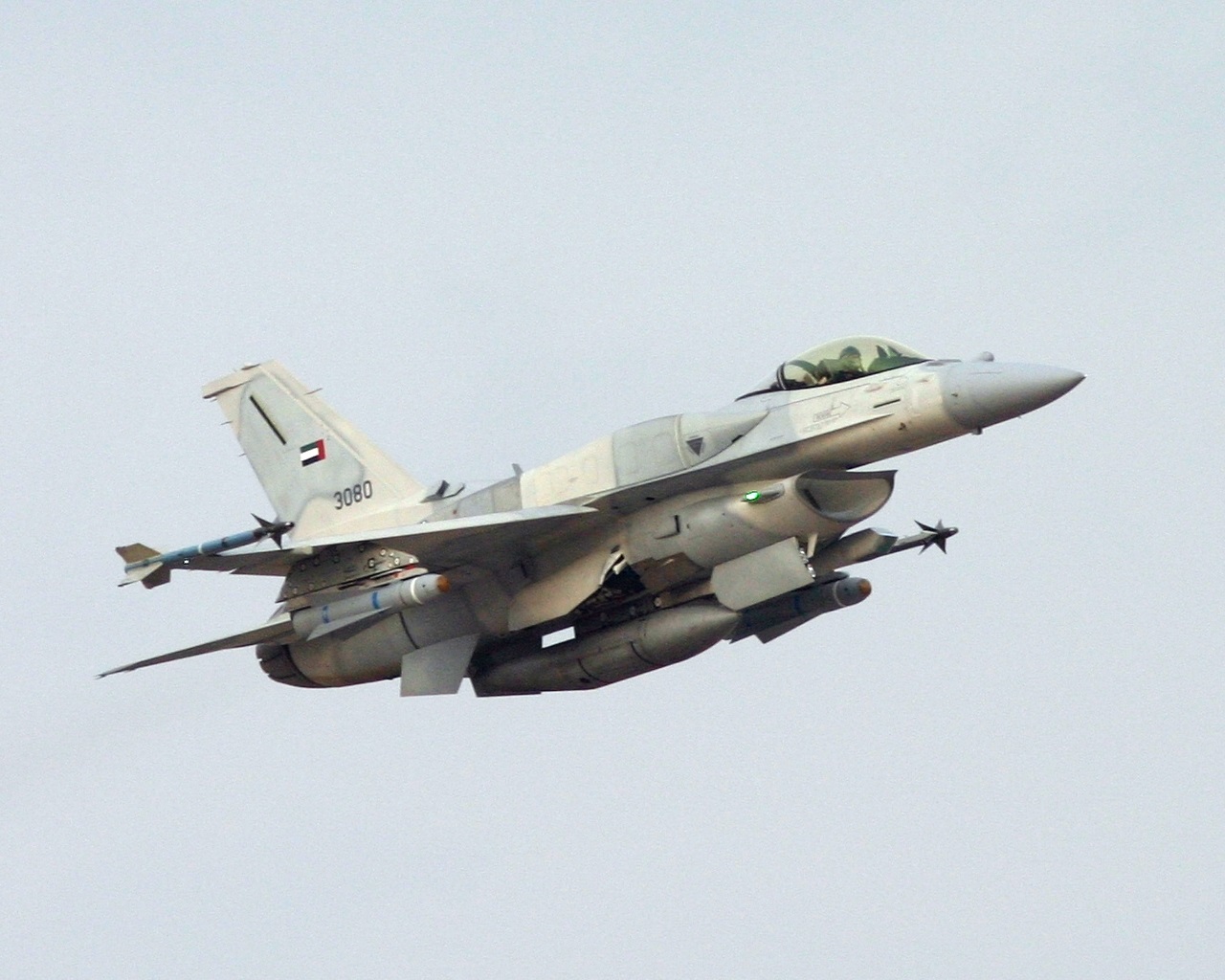 A pair of recent airstrikes against Islamist-held targets in the Libyan capital of Tripoli have raised questions about Arab military intervention in Libya after reports emerged claiming the strikes were conducted by United Arab Emirates (UAE) aircraft using Egyptian airbases. The first strike, on August 17, hit up to a dozen sites in Tripoli held by the Misratan militia and their Islamist allies, killing six people and destroying a small arms depot. A second wave of attacks on August 23, struck numerous military targets shortly before dawn in southern Tripoli, but failed to prevent the Islamist-allied Libyan Shield militia (dominated by Qatari-backed Misratan fighters and allied to the Muslim Brotherhood and Ansar al-Shari'a) from seizing Tripoli's airport and most of the capital only hours later (Middle East Monitor, August 27; New York Times, August 25).
Though anti-Islamist commander General Khalifa Haftar attempted to claim responsibility for the attacks, their precision, the distance covered by the aircraft and the night operations all precluded the participation of Haftar's small air element. The U.S. State Department initially said the airstrikes were conducted by UAE aircraft operating from an Egyptian airbase, but later issued a type of ambiguous retraction that suggested further questions should be addressed to the parties involved (Ayat al-Tawy, August 29; Ahram Online [Cairo], August 29). The participation of Egypt and the UAE was confirmed, however, by Pentagon spokesman Admiral John Kirby (Financial Times, August 21; Reuters, August 26). On August 26, a U.S. official said Washington was aware the UAE and Egypt were preparing an attack on Tripoli, but had warned against carrying out the operation (AP, August 26). When the two Arab militaries took the decision to strike Tripoli, they failed to inform their long-time military patron, possibly marking some dissatisfaction with Washington's reluctance to take more decisive action in Libya and elsewhere.
An Arab Military Solution?
The apparent failure of General Haftar's "Operation Dignity" has led his Arab backers in Egypt, the UAE and Saudi Arabia to consider more direct approaches to re-establishing security in Libya, where both of the nation's major cities (Tripoli and Benghazi) have been effectively seized by Islamist militias, forcing the national government to move to Tobruk, close to the border with Egypt.
Rumors of an Algerian-Egyptian invasion of Libya circulated throughout August, though a prolonged Algerian military intervention would risk inflaming social and economic tensions within Algeria (Middle East Eye, August 21). The lack of military cooperation between Algeria and Egypt would also seem to argue against a joint operation.
Qatar supports the Islamist faction in Libya and hosts leading Islamist politician Ali Muhammad al-Salabi, an associate of former Libyan Islamic Fighting Group commander Abd al-Hakim Belhadj, now a prominent Islamist militia commander in Tripoli. Both the Algerian and Egyptian militaries are involved in ongoing counter-terrorism campaigns; the question is whether these nations view Libya as an unwanted second front or as an integral part of a wider international anti-terrorist campaign.
The UAE Adopts a More Muscular Foreign Policy
The UAE's approach to regional security has been described by UAE Minister of State for Foreign Affairs Dr. Anwar Gargash:
Arab affairs should be settled within the framework of the Arab world because the Arab arena then becomes [accessible] to many regional players. I think this is a risk that threatens all Arab countries… There must be strong and effective police and military forces because not every threat faced by countries is international. There are many regional challenges so we should have the potential to face these threats. As [much as] the UAE and other countries need regional allies, we have to start with our own self-power and potential (The National [Abu Dhabi], March 31).
Gargash later said that allegations of UAE interference in Libyan affairs were merely an attempt to divert attention from Libya's parliamentary elections, in which the Islamists fared poorly: The people have spotted [the Islamists'] failure and recognized their lies. Disregarding the results of the Libyan parliamentary election is nothing but an indication of the isolation of the group, which is seeking a way out of their segregation, and [to] justify their mismanagement… Since their seven percent does not form a majority, Islamists in Libya resorted to violence and spread chaos across the country" (Khaleej Times [Dubai], August 27).
UAE pilots certainly know the way to Tripoli; during the NATO-led intervention in 2011, the UAE Air Force (UAEAF) deployed six F-16s and six Mirage fighter jets during the anti-Qaddafi campaign (AP, April 27). The UAE has used some of its considerable oil wealth to obtain a modern and well-trained air arm to help ensure the security of the Emirates in an increasingly unstable region. Many of the pilots and technicians are Pakistani ex-servicemen serving the UAE on private contracts. With the Mirage jets being phased out in favor of American-built F-16s, many of the pilots are not trained in the United States or by American trainers in the UAE. The UAE is also one of the few nations in the region to have mid-air refueling capabilities for long-distance operations thanks to its recent purchase of three Airbus A330 Multi Role Tanker Transports (MRTT). In recent years, the UAE has been improving its military capabilities to take a greater role in foreign affairs (particularly in the Arab world) and regional counter-terrorism efforts under the direction of Crown Prince Muhammad bin Zayid al-Nahyan.
The Egyptian Perspective
Although a cursory examination of a map of North Africa would seem to indicate Libya and Egypt are close neighbors, in reality, their interaction has been historically limited by distance, topography and culture. A brief 1977 border war that ended in disaster for Mu'ammar Qaddafi's poorly trained Libyan forces marked the last military encounter of any significance between the two nations.
Egyptian president Abd al-Fattah al-Sisi told a U.S. congressional delegation on August 29 that Egypt respected Libyan internal affairs, but noted that democracies cannot be built on ruins: "Despite Egypt being one of the most harmed parties from the deteriorating political and security situation in Libya, it is committed to non-interference in internal Libyan affairs" (Egypt State Information Service, August 29; Ahram Online [Cairo], August 29). While Egypt has been reluctant to admit any involvement in the airstrikes, there are reports that its newly formed Rapid Intervention Force, a group of some 10,000 commandos with airborne capability dedicated to counter-terrorism operations, has been involved in intelligence collecting operations in eastern Libya focused on Ansar al-Shari'a activities (AP, August 26; Cairo Post, May 8; al-Bawaba, March 30).
Egyptian foreign minister Sameh Shoukry was adamant that Egypt was not involved in "any military activity and does not have any military presence on Libyan territories," all of which might be technically true if Egypt only provided use of an air base to a UAEAF mission (al-Jazeera, August 26). UAE officials were more reticent, noting at first only that the Emirati authorities had "no reaction" to reports of UAEAF activity in Libya (al-Jazeera, August 26).
The day after the attack, the Egyptian and Libyan Foreign Ministers announced a bilateral initiative to restore security in Libya without military intervention by non-Arab (i.e. Western) nations. The plan calls for the disarmament of Libya's militias with the aid of regional and international partners, but depends largely on commitments from international arms suppliers to halt sales to the militias after disarmament. Though well-intended, neither the Egyptian nor Libyan armed forces have the ability or will to further this initiative (Ahram Online [Cairo], August 25).
Egypt's Concerns
The political chaos in neighboring Libya is the source of a number of security concerns being examined by Cairo. These include:
· Contacts and arms trading between Libyan Islamists and Salafi-Jihadist groups operating in the Sinai;
· Harassment and assaults on Egyptian nationals working in Libya could lead to the return of hundreds of thousands of workers who would become reliant on a state already experiencing its own economic and unemployment crises for their welfare. Other economic impacts have been slight so far, as there is little trade between Libya and Egypt and only a small degree of Egyptian investment in Libya;
· The absence of state control over Libyan borders, seaports and airports raises a host of security concerns;
· New armed Islamist groups operating in the greater Cairo region and the Nile Valley (possibly including returnees from the fighting in Syria and Iraq) may seek arms supplies from Libya transported over the largely defenseless southern region of the border between Libya and Egypt. Gunmen and smugglers operate openly in the region and in July attacked an Egyptian base for counter-smuggling operations in the western desert oasis of Farafra (Wadi al-Jadid Governorate), killing 22 soldiers. Securing this region with some type of permanent military presence would require an expensive and logistically difficult deployment of officers and troops, most of whom (despite Arab stereotypes) have little to no experience of the desert and share a great aversion to serving in the Libyan desert in any prolonged capacity;
· Libya could provide a rallying point for Egyptian jihadists, likely in the newly-declared "Islamic Emirate of Benghazi" (see Terrorism Monitor, August 7). Though the anti-Sisi "Free Egyptian Army" with supposed Qatari-Turkish-Iranian backing appears to have a greater presence in the virtual world than the battlefield, a small number of Egyptian extremists have taken refuge in Libya and could attempt to form new armed opposition groups there (al-Ahram Weekly [Cairo], April 24; al-Akhbar [Beirut], April 10). Working in favor of the Egyptian government is the relative difficulty of mounting operations of any size in Egypt from Libyan bases.
Egyptian Options
Among the options available to Egypt to impose a political/security solution in Libya are the following:
· An air campaign of limited or sporadic intensity targeting Islamist bases in Libya;
· Securing the length of its 700 mile border with Libya (a near physical and financial impossibility aggravated by the lack of credible partners on the Libyan side);
· A limited incursion into Libya establishing a secured buffer zone in the northern reaches of the Libyan-Egyptian border (a move of dubious international legality that would invite Islamist attacks, inflame relations with some Arab nations and drain Egyptian resources better used in the Sinai);
· A broad multi-year military occupation (with or without allied Arab contingents) designed to disarm militias and support a new government that is likely to be viewed in many quarters as an Egyptian proxy (diplomatically provocative, militarily risky and financially draining);
· Covert military/logistical/intelligence support for new anti-Islamist factions (created with the help of Egyptian military intelligence) or existing militias. This has been the Egyptian strategy so far, but its support for the "National Libyan Army" forces of Khalifa Haftar and their allies has failed to yield results so far. Cairo may look elsewhere in Libya for someone with greater credibility in Libya to lead anti-Islamist forces – Haftar's long American exile and CIA associations have worked against him in Libya;
· Training and arming Libyan nationals to form a new national Libyan army with some limited political direction from Cairo. According to Libyan Army chief-of-staff Major-General Abdul Razzaq al-Nazhuri, Egypt has offered military training for Libya's new army, an important consideration given that both NATO and the United States have backed off from earlier pledges to provide training due to the continuing unrest in Libya (Stars and Stripes, August 28);
· Continuing its policy of cultivating tribal elites in the border region for intelligence gathering and counter-terrorist operations. These elements will not work for free, however; they are seeking development projects and legal concessions in return for their cooperation. The tribes that straddle the modern border now control much of the smuggling of arms and other contraband from Libya to Egypt.
Egypt's Muslim Brotherhood responded to the airstrikes by issuing a statement warning of the "disastrous consequences" of an intervention in Libya and calling for the expulsion of Khalifa Haftar from his Egyptian residence:
Forcing the Egyptian army into this war to achieve foreign powers' goals and agendas represents the biggest threat to Egypt's national security and tarnishes the reputation of the Egyptian army, making it look like a group of mercenaries. It also weakens its capabilities when it comes to face real enemies, which brings to mind painful memories of the intervention of the Egyptian army in the war in Yemen, which later led to a disastrous defeat in 1967 in the war against the Zionist entity [i.e. Israel] (Ikhwanweb [Cairo], August 24).
Libya's branch of the Brotherhood, which fared badly in the elections last June, is now setting up a rival regime in Tripoli to that of the elected parliament.
Conclusion
The lack of consensus in the Arab world regarding the direction of Libya's future precludes military intervention by an allied force under the direction of the Arab League. Any Arab attempt to impose order in Libya with a military presence on the ground would rely overwhelmingly on forces from Egypt, the Arab world's largest military power and Libya's neighbor. However, there are long memories in Egypt of the nation's last major foreign adventure, the disastrous 1962-1967 Egyptian military intervention in Yemen, which disrupted the Arab nationalist movement, diminished Egyptian influence and weakened its military in the lead-up to the 1967 war with Israel. [1]
The turmoil in Libya strengthens al-Sisi's posture as the Egyptian and even regional defender of Arabs from religious-political extremism, giving him the freedom to impose stricter security regimes designed to eliminate the Islamist opposition. The question now is whether Qatar will step up its military support of Libya's Islamists to counter the UAE's and Egypt's support of anti-Islamist factions. The August airstrikes on Tripoli suggest that this distant arena is gradually becoming a battleground in the struggle between pro-Islamist states such as Qatar and Turkey and their more conservative opponents – the UAE, Egypt and Saudi Arabia.
Andrew McGregor is Director of Aberfoyle International Security, a Toronto-based agency specializing in security issues related to the Islamic world.
Note
1. See Andrew McGregor, A Military History of Modern Egypt: From the Ottoman Conquest to the Ramadan War, Praeger Security International, Westport CT, 2006, Chapter 19.