The Islamic State Eyes Expansion and Recruitment in India
Publication: Terrorism Monitor Volume: 12 Issue: 17
By: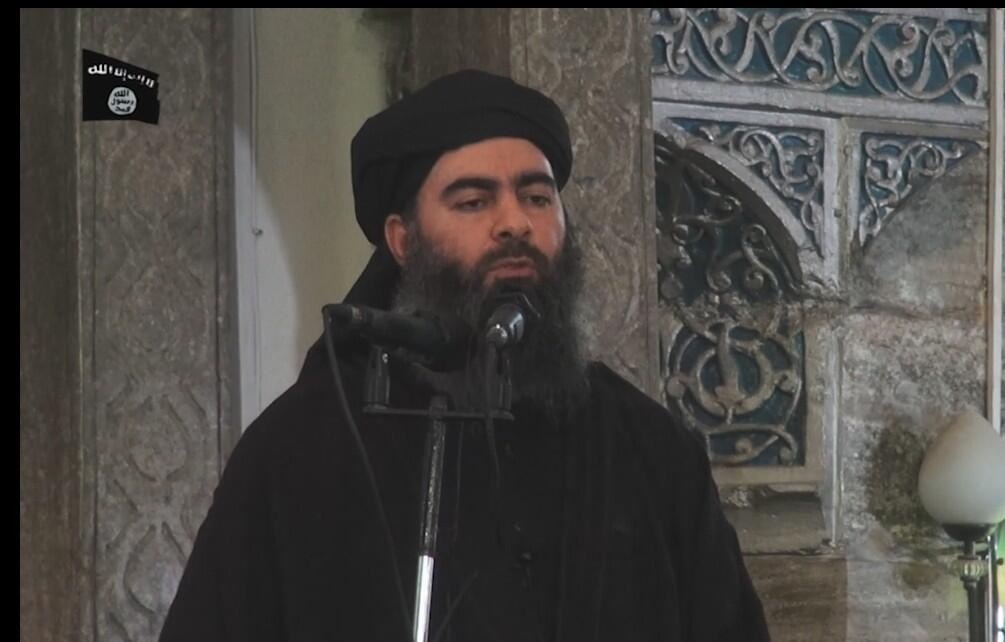 Despite its growing reputation as one of the world's best organized militant groups, the actions of the self-described "Islamic State" have been largely concentrated in Iraq and Syria. However, agents and affiliates of the Islamic State have begun to widen their rhetorical outreach and social networks in order to specifically reach out and recruit members of India's Muslim community, the second largest in the world by most accounts.
Indian authorities and intelligence experts have an intimate familiarity with the work of domestic terrorist organizations such as the Indian Mujahideen (IM). However, it seems that the rise of Islamic State forces in Iraq and Syria has introduced new security concerns, particularly after the August 25 news of the death of Arif Ejaz Majeed, the first Indian reported to be killed while fighting alongside Islamic State forces in Iraq (Indian Express, August 28). The engineering student reportedly went missing in May, along with three of his friends, only to call his family later that month to reveal to them that he had flown to Iraq. His death marks a critical junction in a string of recruitment efforts launched by the Islamic State and its affiliates to target Indian Muslims.
On July 5, in his first public speech as the self-declared "caliph" of the Islamic State, Abu Bakr al-Baghdadi made specific reference to India a total of three times. The first referred to India as one of several countries in which the rights of Muslims "are forcibly seized." The second was a reference to perceived atrocities against Muslims in Kashmir. His third reference to India described the newly founded Islamic state and caliphate as one that "gathered the Caucasian, Indian, Chinese, Shami (Syrian/Lebanese), Iraqi, Yemeni, Egyptian, Maghrabi (North African), American, French, German and Australian." The would-be caliph pleaded: "Rush, O Muslims to your state. Yes, it is your state." [1]
While al-Baghdadi's speech was greeted by largely negative reviews around the world, the reaction of Sunni theologian Maulana Salman Nadvi of Lucknow's Darul Uloom Nadwatul Ulama Islamic institute stood out for his praise of the so-called caliph, claiming that: "All have accepted whatever role you [al-Baghdadi] are playing and have accepted you as Amir al-Muminin (Leader of the Faithful)." [2] Nadvi's endorsement of Baghdadi has since been condemned by several members of the All India Ulema Council, as well as the All India Muslim Personal Law Board, indications of the fringe nature of the Islamic State's nascent efforts to reach out to India's mainstream Muslim population (Times of India, July 26).
Despite the fact that the Islamic State has yet to establish a physical presence in India, let alone any semblance of a mainstream following amongst Indian Muslims, the group seems to have cultivated something of a cultural niche for itself through the use of online social networks and chat rooms. By simply exploiting its status as the self-declared "caliphate" and broadcasting an outwardly welcoming message to all Muslims, it has made sure that fringe elements of the Muslim community in India will do its hard lifting for it.
In one particularly strange incident of Islamist propaganda taking on a life of its own, two young men were arrested after having ordered and distributed T-shirts designed with the logo of the Islamic State's predecessor, the Islamic State of Iraq and Syria (ISIS). The two men, Abdul Rahman and Rilvan, reportedly put in an order for 100 T-shirts with ISIS insignias in their home state of Tamil Nadu. They then distributed the shirts and even posed for a photo alongside 24 friends wearing them. That photo did the rounds on social media and was eventually seen by the authorities, who arrested the two men on charges of abetting insurgent activity and criminal conspiracy (NDTV [New Delhi], August 5). However, the men do not appear to have had any formal links with ISIS. On the contrary, their support indicates an altogether unique situation, in which an incredibly minute group of Indian Muslims have rallied behind ISIS imagery in an almost cult-like fashion. They lack the support or influence of any mainstream Indian Muslim organizations, and yet, have succeeded in providing the Islamic State with free publicity.
The effects of this type of internet-driven sympathy for the Islamic State have been two-fold. Firstly, it has created a virtual cottage industry of pro-Islamic State internet propaganda. The most notable example is the emergence of al-Isabah Media Production, the media arm of an entirely new group that refers to itself as Ansar ut-Tawhid fi Bilad al-Hind (Supporters of Monotheism in the Land of India). Through coordinated use of YouTube, Facebook and Twitter, the group specifically targets Indian Muslims by providing Hindi, Urdu and Tamil translations of Islamic State propaganda, as well as subtitles to pro-Islamic State videos. Since being discovered, the group's social media profiles have been removed, but it continues to spread information through online chat rooms and similar means (India Today, August 13). [3] While instances like these bolster the notion that the Islamic State has little in the way of coordinated physical networks in India, they point to a growing nexus of internet material that is driving Indian Muslims to take up arms in the service of the Islamic State.
The second, and perhaps most concerning effect of the Islamic State's internet propaganda, has been its influence on the young Muslims of Kashmir. Troubling reports have emerged of Islamic State black flags being displayed by Kashmiri youth protesters in Srinagar. On two separate occasions, July 11 and July 29, masked men emerged during protests that had been organized in response to Israeli airstrikes in Gaza. On both occasions, the masked men unfurled black flags bearing the Islamic State's characteristic insignia (known as al-raya al-uqab) as protesters hurled stones at security personnel. The incident was jarring, not only to outside observers, but to many Kashmiri separatist leaders as well who fear the introduction of Islamic State-style sectarianism into Kashmiri society, in which Sunni and Shi'a Muslims have historically close ties (Times of India, August 2). But amidst the grim political realities of Kashmir, the Islamic State's ideology, no matter how brutal, seems to command a certain radical authority.
Support for the Islamic State does not seem to be approaching any sort of critical mass in India given that the country's Muslim community has a strong, pluralistic and moderate core. However, instances of sympathy for the Islamic State, even from the fringes of Indian society, indicate the troubling cleavages that the group and its affiliates have sought to exploit thus far. The strategy has been to provoke India's Muslim community, invoking the authority of an "Islamic State" to induce an artificial identity crisis amongst the young and impressionable. It tells them that they can never truly belong in India. There is a new Islamic state, and they can have it – they just need to get rid of the old secular state first.
Udit Thakur is a freelance writer and researcher. He writers on issues of religion, politics, and human security, with a focus on the Middle-East and South Asia. Follow him on Twitter @uditthakur_
Notes
1. Full text of the July 5, 2014 speech made by Abu Bakr Al Baghdadi in Mosul: https://ia902501.us.archive.org/2/items/hym3_22aw/english.pdf.
2. Translation of Maulana Salman Nadvi's letter to Abu Bakr al-Baghdadi: https://newageislam.com/the-war-within-islam/indian-maulana-salman-nadwi-congratulates-abu-bakr-baghdadi,-accepts-him-as-caliph-of-muslims,-writes-him-a-letter-expressing-his-excitement-at-the-establishment-of-islamic-caliphate/d/98142.
3. Instance of al-Isabah propaganda on pro-Islamic State site "Shabab ul-Hind" (Youth of India), https://shababulhind.net/vb/showthread.php?t=26.