EU Court Decision Will Limit Gazprom's Ability to Pump Gas to Europe Via Nord Stream Route
Publication: Eurasia Daily Monitor Volume: 16 Issue: 125
By: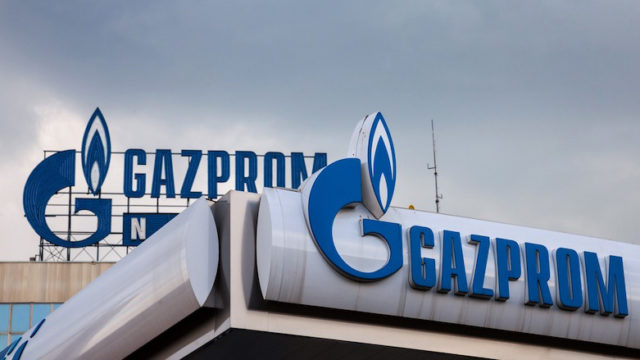 A constituent court of the Court of Justice of the European Union has ruled that the Russian state-owned energy giant Gazprom may not use 100 percent of the capacity of OPAL, an onshore, German extension to the Nord Stream natural gas pipeline. Gazprom is expected to appeal the Luxembourg-based EU General Court's (EGC) decision, which dealt with one of two branches of the OPAL onshore pipeline system (TASS, September 13). The judgment reverses a previous European Commission ruling that had exempted Gazprom from a provision granting non-owners of EU pipelines access.
OPAL's western branch carries Russian gas (delivered under the Baltic Sea directly via Nord Stream) to Germany, Czechia (the Czech Republic), Slovakia and beyond through connecting pipeline systems (Opal-gastransport.de, accessed September 16).
The Luxembourg ruling has implications for Gazprom's new Nord Stream Two pipeline, which will also deliver Russian gas to Europe and into onshore pipelines like OPAL. Most of Nord Stream Two has already been built. But holding up its completion is a dispute with Denmark over the pipeline running through Danish waters (see EDM, February 4).
The ruling is also important because of the reasoning behind it. The justices said the main reason for their decision was not to preserve third-party access to pipelines that run through Europe but to maintain the EU's energy-solidarity policy. This opens the door to future litigation based on such policy.
OPAL, whose capacity is 36 billion cubic meters (bcm) of gas a year, starts at Greifswald, Germany, where Nord Stream, which runs under the Baltic Sea from Russia, makes its European landing. OPAL was commissioned in 2011.
In 2016, the European Commission granted German regulators' request that Nord Stream's owners, Gazprom and WintershallDea, be exempted from the EU's third-party access rule. This meant the Nord Steam owners could use all of OPAL's capacity (Vedomosti, August 3, 2017). But Poland's energy company PGNiG appealed on grounds that the Commission ruling violated the EU's energy-solidarity policy. The EGC, which agreed to hear the case, ordered the third-party provision honored until it decided whether to grant Gazprom a permanent Opal waiver.
Gazprom, in turn, obtained a temporary stay of the third-party rule in 2017, which allowed it to use the OPAL pipeline's full capacity until the courts made a permanent decision. However, Poland appealed that stay, partly on the grounds that third-party pipeline access is a fundamental component of the EU's Third Energy Package policies. It also argued that Gazprom's monopoly of OPAL could impact Poland's energy security because the Russian giant could decide to send less gas through the Yamal-Europe and Brotherhood pipelines, which run from Belarus and Ukraine (respectively) to Poland and beyond.
In 2017, the Luxembourg court ruled against Poland's contention that scrapping the Gazprom waiver was urgent and should be done right away. The justices noted that Ukraine's, Belarus's and the EU's gas transit contracts with Gazprom would expire in 2020 and their supply contracts in 2022—dates that were not that far away (Reuters, July 21, 2017).
Gazprom is now in talks with Ukraine's pipeline company Naftogaz and the EU on new contracts for delivering Russian gas to the continent through Ukraine (see EDM, June 12, 2019). The Russians had hoped that Nord Stream Two would be completed before the current transit contracts expire in 2020, but a delay in its completion means the talks have taken on a new meaning.
The Luxembourg court decision makes Gazprom's position in the negotiations more difficult: If Gazprom is unable to use all of OPAL's capacity, it will have to continue sending sizable volumes of gas to the EU through Ukraine or Belarus. The next round of the talks will be later this month (112.UA, September 11).
The EGC ruling also exacerbates a nettlesome European litigation landscape for Gazprom. Naftogaz has filed a number of arbitration cases against Gazprom on the continent, contending that the Russian firm failed to live up to its current Ukrainian gas transit contracts—and that the dereliction has cost Naftohaz billions of dollars. The Ukrainian pipeline operator has convinced arbiters to freeze Gazprom property in Europe as potential settlements of its claims (see EDM, February 4, August 9).
Meanwhile, Gazprom's gas exports to Europe and Turkey declined in the first nine months of 2019. To add insult to injury, an increase in liquefied natural gas exports from Gazprom's Russian rival Novatek are threatening its market share in Europe (see EDM, April 16). Other negative trends are also apparent: notably, Novatek and Rosneft's combined gas sales in Russia have already surpassed Gazprom's, and a poorly performing economy combined with other factors are reducing the latter's revenue further. Gazprom is, thus, looking at multiple serious challenges in the months ahead.