EU Sectoral Sanctions Put a Heavy Burden on Lukashenka's Regime
Publication: Eurasia Daily Monitor Volume: 18 Issue: 104
By: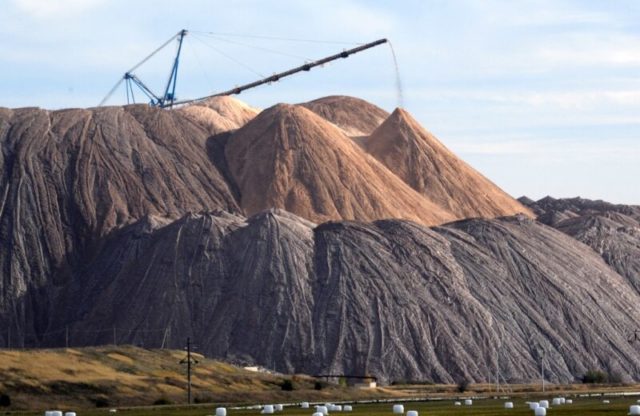 On June 21 and 24, the European Union, the United States, the United Kingdom and Canada imposed several new sanctions packages against Belarusian President Alyaksandr Lukashenka's regime. The actions form part of a coordinated Western response to the serious human rights abuses observed in Belarus since the August 9, 2020, presidential elections there. The newly announced restrictive measures, especially those coming from the EU, are in many ways unprecedented. For the first time, the penalties against Belarus include tailor-made economic sanctions with a focus on the crucial oil refining, potash and banking sectors. And even if some of the measures have been watered-down, they are still ultimately likely to bring some far-reaching consequences.
First of all, the Western sanctions hit the most important branch of Belarus's industry—oil refining—which in 2019 accounted for as much as 8 percent of the country's GDP (Esperis.pl, May 2020) and 32 percent of Belarusian exports (Belstat.gov.by, accessed June 29). The latest measures adopted by the EU impose a ban on any new contracts for the import or transfer of all Belarusian petroleum products—including not only oils but also liquefied petroluem gas (LPG) and bitumen (Eur-lex.europa.eu, June 24). Effectively, this means that Belarusian companies have just lost access to the EU's spot petroleum market and will be unable to renew current agreements with their EU-based clients, which, in January–April of this year, accounted for the majority (56 percent) of Belarus's oil products exports (Belstat.gov.by, accessed June 29). Moreover, when the existing contracts expire, Belarus will be cut off from cooperation with the Baltic States' railway companies and transshipment terminals. This will cause significant trouble for Minsk, as Russian ports are expected to have limited capacity in the nearest future for handling transshipments of commodities such as diesel fuel.
Worse still for Lukashenka's regime, the EU's ban on Belarusian petroleum products imports and transfer is not the only restrictive measure undertaken with relation to the refinery sector. The US had already imposed penalties on crucial Belarusian state-owned companies such as OAO Naftan, the Belarusian Oil Trade House and Belneftekhim (see EDM, May 18). Now, the EU has designated another petroleum trader—the privately owned Novaya Neftyanaya Kompaniya—which could have taken over oil products exports from the Belneftekhim-controlled BNK (Eur-lex.europa.eu, June 21). Moreover, the UK has imposed sanctions on London-based BNK (UK) Limited, responsible for Belarusian fuels imports and trading (Gov.uk, June 21). This step is particularly important because until 2021, the United Kingdom accounted for nearly half of Belarusian oil products exports (Belstat.gov.by, accessed June 29).
Second, the EU has also targeted Belarus's potash industry. However, in this regard, the sanctions appear to be much more watered-down. While the European Union imposed a similar ban on both imports and transfer of Belarusian potash products, it crucially did not include the most important product category: potassium chloride with a 60 percent potassium oxide (K2O) content (Eur-lex.europa.eu, June 24). Based on the latest estimations provided by the corporate management of Lithuanian Railways (the company ships almost all of the Belarusian fertilizers), that non-designated type of potash accounts for as much as 80 percent of Belarusian potash production (15min.lt, June 25). Therefore, it seems that in this case, at least, Belarus will be able to effectively mitigate the impact of the sanctions, especially with Russian help in terms of transshipment or redirection of the EU-banned fertilizers.
Third, the European Union's latest move also encompasses sanctions against the Belarusian financial sector. Namely, Belarusian public bodies, agencies and state-owned companies have now been cut off from European Investment Bank (EIB) assistance, as well as from credits, loans and insurance/reinsurance services coming from EU entities. Furthermore, the EU has prohibited entering into any deal utilizing transferable securities and money-market instruments (with a maturity exceeding 90 days) with the above-mentioned entities as well as with the three main Belarusian banks (Belarusbank, Belinvestbank, Belagroprombank) (Eur-lex.europa.eu, June 24).
Lastly, the EU member states hit dozens of Belarusian persons and companies, including not only state officials but also a few of the prominent business leaders linked to Alyaksandr Lukashenka (Eur-lex.europa.eu, June 21). Most importantly, the EU's designations provide penalties against Mikhail Gutseriyev–a Russian oligarch with strong personal ties to the Belarusian president and actively involved in numerous business ventures in Belarus, including petroleum, banking and potash. As a result, Gutseriyev has already been forced to step down from the Board of Directors of his crude oil company, RussNeft (RBC, June 24). European traders and oil and natural gas majors, including Total, are currently seeking clarifications on whether they are still free to deal with Gutseriyev's companies (Reuters, June 23). Of course, oligarchs like Gutseriyev may ultimately succeed in circumventing the sanctions' effects on their businesses. Nevertheless, the EU's designations could play a role in eroding the informal business system that developed around Lukashenka, and which generates conflicts within his close entourage.