Belarusian Oil Industry Suffers From US Sanctions
Publication: Eurasia Daily Monitor Volume: 18 Issue: 79
By: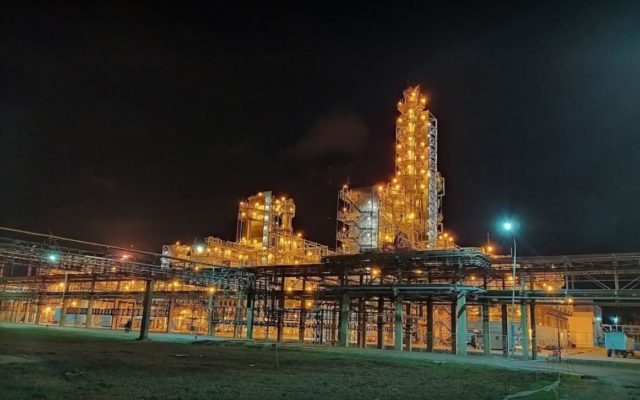 On May 19, one month will pass since the United States revoked its suspension of sanctions against several Belarusian public companies, mostly from the petrochemical industry (BelTA, April 20; State.gov, April 19). Despite the 45-day wind-down period established, it seems that the resuming restrictions have already had tangible results. Reportedly, both crude oil supplies to Belarus's Naftan refinery and Belarusian oil product exports may be in jeopardy. Nonetheless, it is still too early to assess what the long-term outcome of the sanctions may be for Belarus and the wider region.
In accordance with Department of the Treasury's General License no. 2H (issued on April 19), the US is prohibiting any transactions involving nine Belarusian companies, including some of Belarus's most important oil industry firms and entities—such as Naftan OAO, the Belarusian Oil Trade House and Belneftekhim (Treasury.gov, April 19). Effectively, this means that all assets of and financial shares in these companies situated in the United States (or that come in possession or control of US persons) will henceforth be blocked. And even if the US regulations apply solely to domestic persons (as the Belarusian government is emphasizing—Tvr.by, May 2), these reapplied penalties may still end up harming non-US entities linked to the sanctioned firms if the latter engage in transactions in US dollars or have any other official contacts with the United States.
Due to the above-mentioned risks to non-US persons, Reuters reported in late April that Russian oil producers were apparently considering halting supplies to the just-designated Belaursian Naftan refinery in Novopolotsk (Tut.by, April 28). To date, this information has never been directly confirmed or denied by the interested parties from Russia or Belarus; however, it has been substantiated by a few other actions or statements. First of all, Russian oil pipelines operator Transneft revealed that Russian shippers had halved their crude supplies to Belarus for the month of May (TASS, May 4). Moreover, two weeks later, the Interfax news agency reported that in the first half of the month, the Naftan refinery had received as little as 55,000 tons of oil from Russia, which is equal to just around two days' worth of throughput (Interfax, May 17). And second of all, the Belarusian side decided to postpone its long-ago scheduled maintenance work at the Mozyr refinery (which has not fallen under the scope of the US sanctions) from May to June. According to anonymous sources within the Belarusian oil industry, the postponement was driven precisely by the uncertainty over whether Naftan might face a crude shortage in the coming weeks (Enkorr.com.ua, May 6).
The oil supply issue is not the only sanctions-related worry for Belarusian officials: the country's refinery production exports are in danger too. That is because Belorusskaya Neftyanaya Kompaniya (BNK), which, until recently, has been the sole trader of Belarusian oil products abroad, is indirectly owned by Belneftekhim. Therefore, due to the US Treasury Office of Foreign Assets Control's "50 Percent Rule" (Treasury.gov, August 13, 2014), BNK also has to be considered under sanctions even if the company was not specifically mentioned in the Department of the Treasury's General License. In other words, every single export agreement concluded by BNK (or its branches outside Belarus) would presumably be affected by the US financial restrictions. Most probably, this is why a number of European banks have already declined to participate in future transactions involving BNK (Charter97.org, May 13, 2021).
The ultimate result of the US sanctions is yet to be seen, particularly since the Belarusians will certainly try hard to find ways to circumvent these financial penalties. More than likely, Minsk will try to establish a new, deceptive scheme for Russian crude imports (such as by involving some murky company acting as an intermediary). Moreover, the Belarusian authorities may seek to transfer oil product export agreements from BNK to other, privately owned, non-sanctioned companies. Whether such a strategy will work for President Alyaksandr Lukashenka will, obviously, depend on Washington's determination to further and more fully tightening the Belarus sanctions program in the near future. At the same time, these developments will be of particular importance for Ukraine as well, since that country's fuel market is heavily dependent on imports of Belarusian diesel and gasoline (see EDM, April 1). And it could be especially troublesome this summer, in light of the Ukrainian government's recent decision to more tightly regulate fuel costs in order to limit price hikes for its citizens (Interfax, May 14). The fate of Belarus will be felt far beyond its borders.