Faster Economic Recovery in Kyrgyzstan: Glimmer of Hope for a Better Future
Publication: Eurasia Daily Monitor Volume: 8 Issue: 42
By: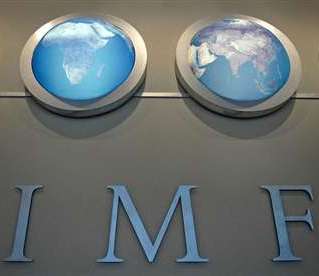 On February 11, the International Monetary Fund (IMF) issued a positive report saying the Kyrgyz economy has been recovering faster than expected. This is surprising considering the wave of instability that engulfed the Kyrgyz republic during the anti-government protests in April 2010 and the clashes between ethnic groups in the summer of last year. But the progress is yet to be consolidated amidst a relatively fragile political situation and difficult economic conditions.
"The Kyrgyz economy, which suffered from political and ethnic turmoil last year, is recovering more quickly than expected, mainly because of improved security, the return of political stability, better-than-expected agricultural performance, and a timely fiscal stimulus," the report stated. The Deputy Head for Middle East and Central Asia at the IMF, Nadim Ilahi, emphasized that "the continuing improvement of security" could ensure a GDP growth of between 4 percent to 5 percent in 2011, adding that the IMF supports the government's fiscal policy aimed at economic recovery and relief measures following the crises in 2010 (ITAR-TASS, February 11). The Kyrgyz government has revised its GDP growth estimates for 2011, projecting an increase from 5.8 percent to 6.3 percent (AKI Press, February 9).
Meanwhile, the IMF has agreed to assist Kyrgyzstan with preparing a medium-term economic development strategy through 2015. Among other issues, the strategy will address the budget deficit projected to reach 8.7 percent of GDP, which currently stands at about $4.4 billion. The country also urgently needs to tackle high inflation and unemployment rates, both of which the Kyrgyz authorities expect will reach about 10 percent in 2011. Other estimates put the inflation figures at 20 percent. The task is imperative given the current poverty levels of 40 percent and economic setbacks, which contributed to 19.2 percent inflation and a 3.5 percent contraction of GDP in 2010. In contrast, the country experienced a 2.3 percent growth in GDP in 2009 and 8.4 percent in 2008 (www.trend.az, February 14; www.cia.gov).
The optimistic economic growth forecasts reflect some success in the country's economic policies. But they also reveal a measure of political stability and seemingly active push on the part of the government for an expansion of external economic ties and stimulation of foreign direct investment to bring the national economy back to normal as soon as possible. Contrary to some forecasts, the country's parliamentary system of government (formed after the overthrow of former President Kurmanbek Bakiyev last April) has ensured a degree of political stability that has already proven to be instrumental in generating economic gains after a series of crises in 2010. Such a system is yet to prove viable amidst heightened expectations among the population, especially prior to the next presidential and parliamentary elections.
Indeed, following the conflict in the southern part of the country, the government has secured a number of political and economic agreements with external parties, including credit and grant arrangements, enabling the country to stay afloat and capitalize on its gains. The conflict resulted in the material damage of around $79,192,021. Kyrgyzstan managed to receive $103 million in aid packages from international donors and external parties to help it stabilize the economy rapidly (IMF – $33 million, WB – $28.8 million, Russia – $30 million, Turkey – $10 million, China – $1 million). In 2010, the country also drew a staggering close to $1 billion in transfer funds from its migrants living abroad, which proved instrumental in advancing economic stability (www.kabar.kg, January 19; www.export.by, January 17; www.centralasiaonline.com, December 7, 2010; www.nbkr.kg).
In addition to its growing economic ties with Russia and China, Kyrgyzstan has actively sought to boost its cooperation with other countries, particularly in the field of investments. The government attempts to promote investments in diverse functional areas across the country's various regions. Most recently, the meeting between the Kyrgyz President, Roza Otunbayeva and the Turkish Prime Minister, Recep Tayyip Erdogan, on February 2 culminated in a number of agreements with Turkey, which agreed to facilitate up to $450 million in investments into Kyrgyzstan. Turkey is already the country's second largest investor (EDM, February 8; www.akipress.org, February 2).
During the late January meeting with Kazakh President Nursultan Nazarbayev, the Otunbayeva-led delegation secured the lifting of a ban on exporting oil products from Kazakhstan to Kyrgyzstan. It also requested $100 million in Kyrgyz-Kazakh Investment Funds to expand investment in Kyrgyzstan. Meanwhile, Kyrgyz-Kazakh bilateral trade reached $500 million in 2010, with both countries now also considering organizing a joint business forum to expand economic links. Currently, more than 400 Kazakh enterprises operate in Kyrgyzstan's banking, energy, and construction spheres, while 250 companies with Kyrgyz capital operate in Kazakhstan's tourism, construction, and transport sectors (www.kyrgyzpress.com, February 2; www.kginform.com, February 5).
Bishkek's active collaboration with Tokyo recently secured $10 million in road equipment and a package of investments from Japan to build two asphalt-concrete factories in the country. Kyrgyzstan is also considering the potential participation of Russia's Gazprom in the exploration of the country's oil and gas reserves (www.24kg.org, January 22; www.vesti.kg, January 25).
This does not represent a panacea for Kyrgyzstan's economic ills. Apart from addressing the pressing issues of inflation and unemployment, the government is yet to improve the protection of property rights, combat widespread corruption, and promote reforms to stimulate further economic growth and alleviate the lives of the country's poor. But, the gains thus far raise the possibility that Kyrgyzstan is on a more comprehensive, albeit still fragile, economic and political recovery track.