FINANSGROUP: HOW RUSSIA'S SILOVIKI DO BUSINESS
Publication: Eurasia Daily Monitor Volume: 4 Issue: 222
By: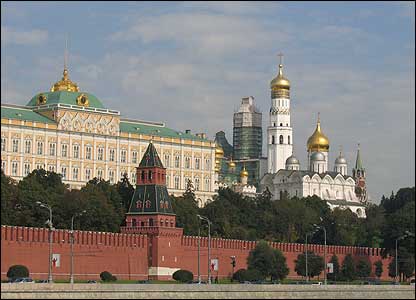 Kommersant published an interview on November 30 that gave an unprecedentedly open and detailed picture of a financial structure that is close to the Kremlin siloviki and their putative leader, deputy Kremlin administration chief Igor Sechin.
The interview with Oleg Shvartsman, head of the Finansgroup financial-industrial group, took place at an investment conference in Palo Alto, California. Shvartsman said that Finansgroup is worth roughly $3.2 billion, and that FinansTrust, a joint venture between Finansgroup and Israel's Tamir Fishman Group (TFV), was recently one of the three winners of the first Competitive Selection for the Russian Venture Company (RVK), Russia's first venture capital fund, which will invest in companies dealing in such areas as IT, biotechnology, and nanotechnology. According to Shvartsman, FinansTrust is made up of several venture investment funds that work jointly with the Ministry of Economic Development and Trade and several Russian regions.
Asked by Kommersant whether Finansgroup owns other companies or simply manages them, Shvartsman replied: "Both. But it is very much an intertwined story; we are very closely affiliated with certain political figures and manage their assets. We have relations with both the presidential administration and the power bloc [silovy blok]. We also have very serious oil assets – the Russian Oil Group [Russkaya Neftyanaya Gruppa], I am its owner and president – and other [assets], for example, the Russian Diamond Group [Russkaya Almaznaya Gruppa], Russian Instrumental Technologies [Russkiye Instrumentalnye Tekhnologii]. And the Russian Business Group [Russkaya Binzes-Gruppa] is a very serious structure."
Asked about the real owners of these companies, Shvartsman said: "There are various offshore companies, Cyprus-based and other companies. It's not the leadership of the presidential administration, its members of their families, high-ranking people." Among the real owners are also members of the Federal Security Service (FSB) and Foreign Intelligence Service (SVR), Shvartsman said. As for Finansgroup's other political connections, he said: "We have a political organization that is called the 'Union of Social Justice of Russia,' and I have always been responsible for its economics and finances, and have financed the organization. This structure was created in 2004, after President [Vladimir] Putin said that big business should have a social responsibility to the state. At that time our colleagues from the FSB decided that an organization must appear that will incline, bend, torment, and lead the various and sundry Khordokovskies toward social activeness."
Asked whether the Union of Social Justice of Russia acts as a kind of "collective extortionist," Shvartsman replied affirmatively and noted that all of the "power ministries," including the Defense Ministry, the Emergency Situations Ministry, and the Interior Ministry, are among the union's trustees. Some 70% of the money it collects goes toward the power ministries' social needs, such as taking care of widows and orphans of power ministry staff, he said. "But the executors and director were changed, because there were conflicts [and] internecine strife," he added. "For example, someone pressured a big businessman; he calls and everyone says: 'Stop-stop-stop, wait.' It became clear that this instrument doesn't work, because each oligarch has his relationships with these very same power structures. Therefore the conception changed somewhat, no one wanted to quarrel; it was suggested to find a new use for it." Shvartsman said the group adopted a new approach. "We developed a concept that has in mind the creation of a partnership with those subjects that were earlier supposed to be [pressured]," he said. "We started to go to them with various proposals, and these resulted in joint activities. For example, the Russian Oil Group is the result of alliances with Rosneft, TNK, and Lukoil: initially in trading, and then we began to buy small and medium-sized oil-refining enterprises. In other words, these companies gave the Russian Oil Group part of their markets."
Shvartsman detailed a new project: the development of a structure that will be transformed into a state corporation called "Social Investments." The project "is based on the concept of 'velvet re-privatization' that we developed together with the Russian Academy of State Service and the Academy of National Economy," he said. "We are also doing this in the interest of 'Rosoboroneksport' [Russia's state arms exporter]. It is a market form of absorbing strategic assets in regions that are dependent on state subsidies." Explaining how such assets are absorbed, Shvartsman said: "We don't seize enterprises; we minimize their market price using various instruments. As a rule, these are voluntary-coercive instruments."
Asked how the state helps him fulfill these tasks, Shvartsman answered: "We have unclaimed resources, for example the council of veterans of the MVD [Interior Ministry], former employees of OBEP [the Interior Ministry's anti-economic crimes directorate], RUBOP [the Interior Ministry's now-defunct anti-organized crime directorate]. Six hundred thousand [such people] across the whole country!" Such veterans are involved in "steadfast" analysis of regional enterprises, determining, among other things, whether it is possible "through greenmail [buying a corporation's stock, threatening to take control, and then demanding that those shares be purchased back by the corporation], or through joint actions with minority shareholders, to force out owners who are not loyal to the government and so on," he said. "Together with them we are now building … a collective structure which, according to our plans, will occupy no less than 30-40% of the market in all regions of the country. It will be involved in measures against financial delinquency – that is, the problem of non-payment of loans. [There will be] 'hard collection.' When it is understood that a person is not paying back a credit, that they have to be visited, they will be visited not by people with truncheons, but by former MVD employees with great experience in investigative actions … The program to create this, the most powerful collection agency in the country, has already been approved by the head of the council of MVD veterans, retired Gen.-Col. Ivan Shilov. Our task … is to prevent the flow of former MVD employees into criminal structures, to contribute to placing them in jobs."
Asked who assigned him this task, Shvartsman answered, laughing: "The party! For us, the party is embodied by the power bloc [silovy blok], which is headed by Igor Ivanovich Sechin." Asked whether he writes reports directly to Sechin, Shvartsman replied: "There are other people — for example, Valentin Ivanovich Varennikov. He is a State Duma deputy, president of the board of the Union of Heroes of Russia and holds lots of other posts. For us he is the transmission link for contact with Mr. Sechin." Shvartsman also called Varennikov "a very principled person" and the "spiritual leader" of the Union of Social Justice of Russia. "He supports our idea of 'velvet re-privatization'," Shvartsman said. "Completely."
It is worth noting that in August 1991, Valentin Varennikov, then Deputy USSR Defense Minister, was among the plotters of the failed coup against Mikhail Gorbachev and the only member of the group of accused plotters who refused to accept an amnesty.