Former Foreign Minister Arrested in Kyrgyzstan
Publication: Eurasia Daily Monitor Volume: 6 Issue: 48
By: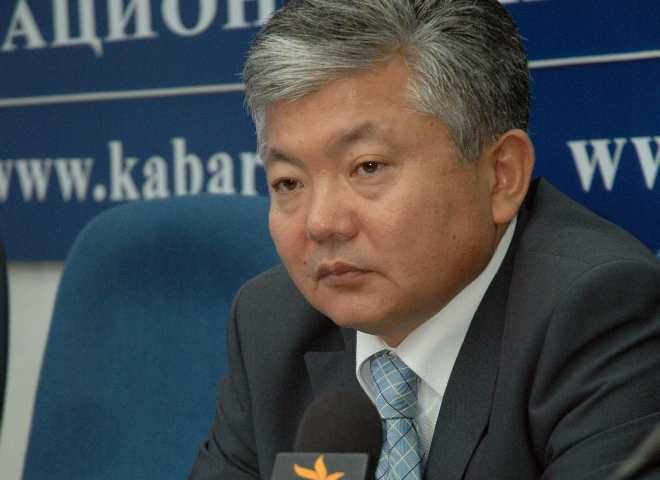 Shortly after Kyrgyz President Kurmanbek Bakiyev and opposition forces agreed to negotiate last week, one of the leading opposition leaders and former Foreign Minister Alikbek Jekshenkulov was arrested and placed in pretrial detention.
At the March 10 negotiations, opposition forces sought to ensure that Bakiyev would stop the persecution of opponents and journalists. Jekshenkulov's arrest, however, shows that Bakiyev is not willing to yield to the opposition's demands. Furthermore, few days prior to the negotiations, a local journalist was severely beaten in Bishkek. One Kyrgyz politician told Jamestown that even "a fool" could understand that the regime was behind this act.
Jekshenkulov was accused of complicity in the assassination of a Turkish citizen. According to Kyrgyz experts, however, the real motive behind his arrest was his support of Omurbek Tekebayev, a leader of the Ata Meken opposition party and a likely presidential candidate. Ravshan Jeenbekov, an Ata Meken member currently in exile, expects Jekshenkulov to remain under arrest for an extended period. By detaining Jekshenkulov, the president is showing that he will continue to suppress the opposition before his reelection for a second term, Jeenbekov believes.
Bakiyev's meeting with the opposition was a farce. The president denied all allegations of political suppression and economic instability in the country. The opposition's main goal was to persuade him to end political persecution, but it seems that both the regime and the opposition were speaking different languages. While the opposition claimed that all the arrests against its members were fabricated and aimed at quieting political dissent in the country, Interior Minister Moldomusa Kongantiev explained that the recent arrests were not politically motivated but were a justified response to illegal acts (www.akipress.kg, March 11).
Another opposition leader in exile, Edil Baisalov, explained that in Bakiyev's regime anyone might become a victim of political persecution. Since the change of regimes in Kyrgyzstan in March 2005, most political leaders have found themselves variously supported or repressed by the regime. Jekshenkulov himself, according to Baisalov, was eagerly defending Bakiyev's actions not long ago. A number of his closest allies still surround Bakiyev, including the head of the president's administration Daniyar Usenov and the head of the Security Council Adakhan Madumarov.
Jekshenkulov was also charged with several offences in January while he was on a trip to the United States. He suspected that the regime would suppress him even further. Tekebayev, in turn, is regularly smeared by the pro-government mass media.
Meanwhile, more political leaders are calling for the opposition to unite against Bakiyev and stop the repression. In the past year Bakiyev reduced civil freedom to an unprecedented low level. The president endorsed a number of laws restricting freedom of religion, assembly, and the media. The government is also continuously seeking to expand its influence in moderate religious institutions and the educational system.
Bakiyev is planning to impose stricter control on the activities of NGOs by closely monitoring their external financing. Several pro-regime MPs have drafted a bill to restrict political activity in local NGOs and establish state oversight of their budgets. According to Iskhak Masaliev, a Communist party MP, uncontrolled NGO activity will spread extremist and religious fanaticism in the country. Moreover, Masaliev argues, 99 percent of the NGOs in Kyrgyzstan are apolitical, so the new regulation will not affect them (www.24.kg, March 6).
Both the local NGOs and the opposition have reacted aggressively to Bakiyev's intention to strengthen control over civil society. Local NGO leaders argue that any civil society activity can be labeled as political and so the bill is a means of establishing total control over society. This way, Bakiyev can also prevent NGOs from intervening in elections. The bill was criticized even by the government, which warned the parliament that restricting NGO activity would damage Kyrgyzstan's international reputation.
Although the president and the opposition agreed to meet again on March 13 to continue negotiations, neither party is likely to reach a consensus. As Jeenbekov argues, it is difficult to hold any negotiations with Bakiyev, as his style of bargaining is blunt and primitive. He might not believe in what he says, but he will continue to push his agenda to secure his hold on power by any means. Indeed, Bakiyev's main goal is to be reelected this year before the economic situation in the country deteriorates further.