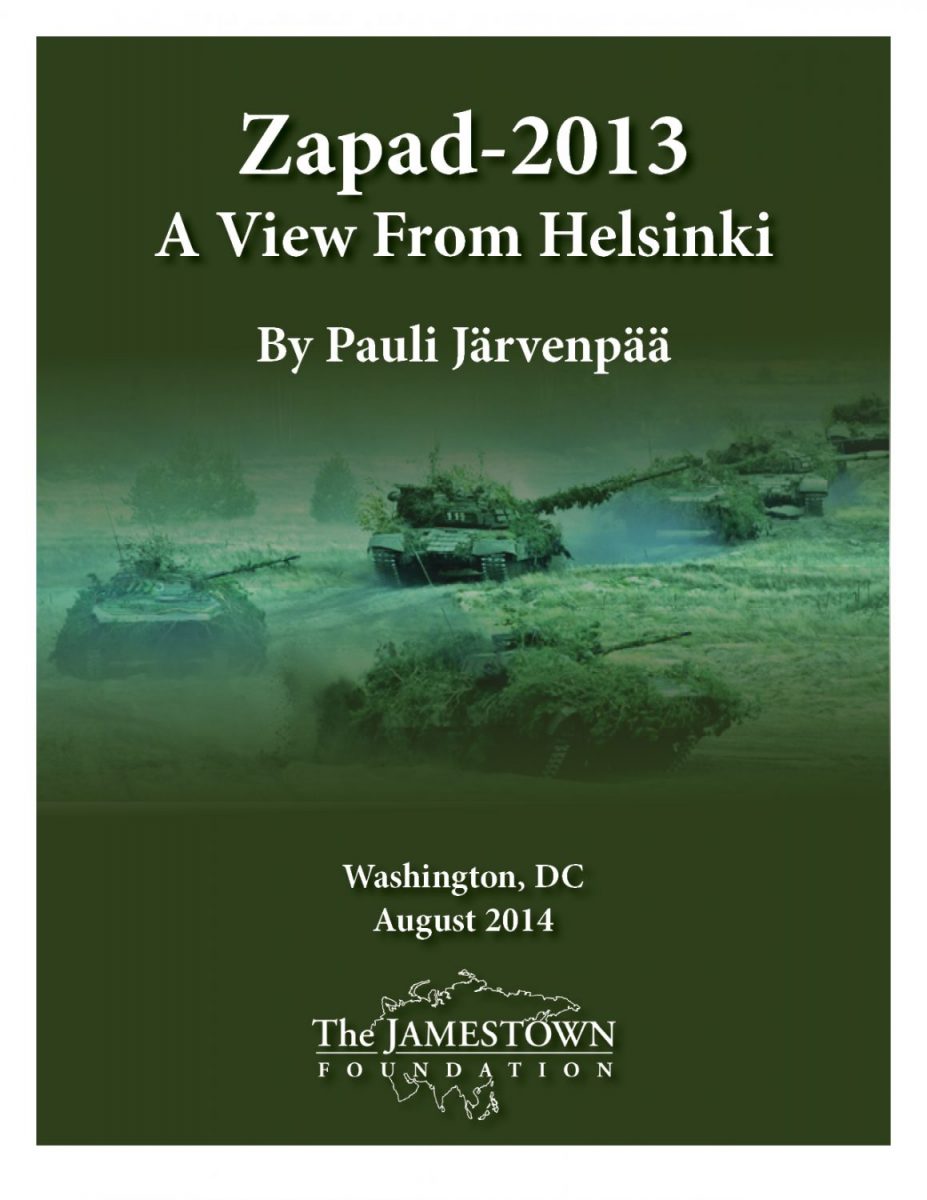 Zapad-2013: A View From Helsinki
As a full-fledged war between Ukrainian forces and Russian-backed irregulars rages on in Ukraine's eastern region of Donbas, Western defense experts are only now beginning to thoroughly assess the military lessons of the Russia-Ukraine conflict. Meanwhile, the Russian military again looks poised to intervene in eastern Ukraine as it launches yet another major military buildup of its forces along the Ukrainian border. Understanding the array of forces the Russian military might use in a potential full-scale intervention of eastern Ukraine in a major conventional war requires that Western experts revisit the strategic dimensions of last year's Zapad-2013 Russian military exercises. This report by Dr. Pauli Järvenpää closely analyzes the Zapad exercise and offers a Finnish perspective on the modernization gains achieved by the Russian armed forces in recent years, as well as the respective areas where these forces are trying to make improvements to their strategic shortcomings.
At this writing, the precarious situation in and around Ukraine continues. The very same troops that took part in the Zapad-2013 exercise just a few months before—according to Russian sources, roughly 150,000 of them—were put on a high alert in a "snap combat exercise" while the Ukrainian crisis was first developing. Russia's annexation of Crimea earlier this year and the forces Moscow used in its operations across southeastern Ukraine possessed the same sets of capabilities and skills practiced in the Zapad-2013 exercises. This was brought unmistakably home in March 2014, by the highly publicized and televised appearance of President Vladimir Putin, who was observing a massive live-fire demonstration at the Kirilovski training site on the Karelian Isthmus west of St. Petersburg—all while Russian troops were infiltrating Crimea. As these exercises demonstrated, in many ways Zapad-2013 and the operations in Crimea were part of the same thread in Russian military thinking and operations. This fact must not be forgotten should Russia opt to launch a full-scale conventional war against Ukraine in the near future.
*To download a copy of this free report, please click on the PDF link below.