Fusing Chinese Commercial and Military Aviation Industries
Publication: China Brief Volume: 8 Issue: 23
By: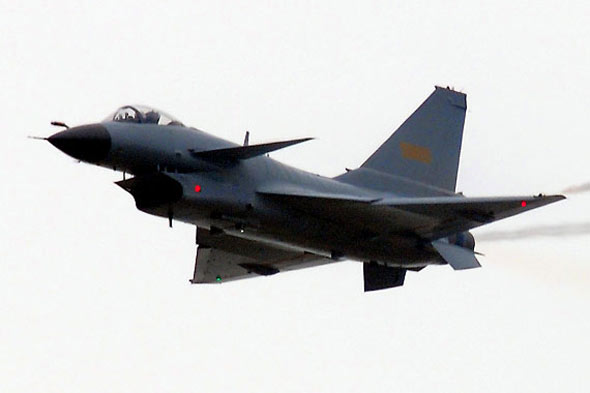 The year 2008 will be remembered as a turning point in the history of China's aviation industry from its slow to accelerated pace of restructuring. The restructuring process began in June 2007 with the separation of the commercial aircraft industry from its military sector. The industry's development accelerated in 2008 through the allocation of funds and the decision on which enterprises will be allowed to join the commercial sector; and it is likely to reach its peak in 2009 through a fusion of the two components of its aviation industry. The Zhuhai Airshow and exhibition of a broad range of indigenous tactical guided weaponry, including the J-10 military fighter and unmanned aerial vehicles (UAV), highlighted the increasing maturity of the industry and its achievements over the last twenty years. Although officials of the Chinese aviation industry play down the importance of its new project, namely the 150-seat indigenous large commercial aircraft, they are aware of its significance as a milestone in China's civilian aviation industry.
The AVIC I and AVIC II are expected to take leading roles in building the 150-seat commercial aircraft with their financial involvement probably coming from the provision of manufacturing assets, rather than as cash (Flight International, February 5-11). Discussions between the manufacturing groups party to the possible merger were successfully concluded on May 11 and China finally established a potential competitor to Airbus and Boeing under the name Commercial Aircraft Corporation of China (CACC, also known as Comac), which is based in Shanghai. Officials of the Chinese aviation industry tend to play down the potential rivalry and clearly state the route to becoming a real rival is long and hard. The key asset and probable core of the new business will be AVIC I's commercial aircraft company, known as AVIC I Commercial Aircraft Corporation (ACAC).
According to Chinese state media, the central government, which is the largest shareholder of the corporation, will contribute 6 billion yuan (about $900 million equivalent) of the 19 billion yuan ($2.7 billion) in capital. Next will be the Shanghai municipal government, whose 5 billion yuan (about $800 million equivalent) support reflects its plan to keep the major facilities in that city. Finally, assembly will be at one of three of Shanghai's sites that are currently under consideration. AVIC I is providing 4 billion yuan ($540 million equivalent), most of it probably in the form of ACAC (Aviation Week and Space Technology, May 19; April 7). AVIC II is only chipping in 1 billion yuan ($115 million equivalent), as are the state firms Baosteel, Chinalco and Sinochem (Idem; April 7). One pioneering approach CACC is considering is to make it publicly traded on the Hong Kong Stock Exchange in order to raise capital to fund its development costs (Jane's Defence Weekly, July 30). It is already apparent that some senior staff at ACAC who are now involved in the ARJ21, 90 to 105-seat regional aircraft project, also share responsibility for the development of the 150-seat commercial aircraft. However, having resources within Comac split between two different aircraft programmes could pose challenges, particularly when the ARJ21 programme is experiencing delays (Flight International, October 28; November 3).
Wider Restructuring
It should be remembered, however, that the formation of CACC is only part of a wider restructuring of China's aviation industry. In addition, restructuring entails the continuing separation of civil and military plants, a process that began in June 2007, and the promotion of commercial practices in a drive for higher efficiency, beginning with civil facilities. It is likely that reforms will continue until the whole civil aviation industry is operating on a fully commercial basis and is subject to private shareholder demands. Plans for the military plants are less clear, but the Chinese government has said it wants them to remain under state control (Aviation Week and Space Technology, May 19). The merged company, which was created (but not yet inaugurated) after the merger of the AVIC I and AVIC II and is known as China Aviation Industry Group Corporation (AVIC) will own nearly all of China's non-CACC aviation plants. According to one foreign industry executive, the reasoning behind the merger is "simplification and rationalization of the industry, particularly concerning military business." According to the same executive, there was no significant economic benefit from the 1999 split because it did not open the sector to foreign competition. Only opening up to domestic competition, while excluding foreign competition, causes more problems than it creates. Chinese executives are saying that they expect further reorganization because the sector still has a long way to go until companies look and operate like western companies, which is evidently the government's long-term aim for this industry (Aviation Week and Space Technology, June 2).
Yet experts also see a veiled strategy to the merger. China's defence interests are expanding and plans include the development of advanced fighters and bombers, along with a stealthy unmanned combat aerial vehicle, the Anjian (Dark Sword). Access to advanced Western commercial aviation technology can rapidly transform to assist in military goals. Thomas Kane, author of Chinese Grand Strategy and Maritime Power, notes that "One official purpose of the merger is to facilitate production of new commercial passenger aircraft. I seem to recall that the Luftwaffe (German Air Force) used a similar programme to develop bombers" (Defense News, August 4). Kane also added, that "China, like Great Britain, has an established tradition of adapting civilian hardware to military purposes. So, if the AVIC merger works as planned (that is the crucial point, author's italics), it has the potential to build up China's force projection capabilities. If the merger and joint ventures with foreign corporations make the new AVIC more profitable, that will ultimately feed back into military capacity as well." According to Larry Wortzel, chairman of the U.S.-China Economic and Security Review Commission, improvements in China's commercial aerospace industry will quickly equate to better military aircraft. He added that the greatest improvements are coming from the exposure of AVIC personnel to US quality control techniques, improved systems engineering and advanced research-and-development skills. This will no doubt give the People's Liberation Army Air Force (PLAAF) a much-needed boost (Defence News, August 4).
The Final Touches
In the proposed model, CACC intends to become the Chinese equivalent of Airbus and Boeing. In the recent issue of Aviation Week and Space Technology (November 10), the final touches to the emerging Chinese companies were highlighted under the auspice of AVIC. They are:
The Transport Aircraft Company, responsible for the production of civilian aircraft structures and building commercial turboprops. The company needs to compete for the work from Airbus, Boeing and other foreign aircraft-makers. It is also likely to be a supplier of military transports. `Transport Aircraft´ is only a preliminary, working tag for the company. Officials say that, like most of the other new business units, it will be rebranded later.
The Defense Division will be home to the J-10 fighter aircraft and guided-weapons business. The most striking aspect of plans for the Defense Division is the proposed sale of shares in the military venture. China evidently wants to develop a defense company that is structured more like BAE Systems or Lockheed Martin than a government munitions department. While the commercialization of the Defense Division will naturally take longer than that of civil units, officials expect a stock market listing within five years (Aviation Week and Space Technology, November 10). However, it is usual for a stock market listing to take a little longer than initially expected. These companies include:
• Avicopter, which brings together the country's helicopter plants, will build all Chinese helicopters, including those for the armed forces.
• Aviation Engine Industry Corporation Limited combines propulsion plants and research centres. Aviation Engine Industry wants to build its own commercial turbofan.
• General Aviation Corporation is attempting to construct a business jet of about the same size as a Challenger 850.
• Aviation Systems Corporation, China's answer to Rockwell Collins, Thales, Honeywell and Goodrich, is the most complicated of the new businesses, reflecting the multifarious nature of aircraft equipment. The crossover between civil and military technology in radar, for example, suggests that the business will also be a military supplier (Aviation Week and Space Technology, November 10).
Undoubtedly, there are many critics who cite the problems of time and money for building a potential challenger to Airbus and Boeing, adding that there are no signs that the Chinese government plans to transition CACC to the private sector any time soon (Flight International, May 20-26). However, they tend to forget that—in general—Chinese leaders are very persistent and tenacious in achieving their goals, in particular when one of their goals is in commercial aviation. Chinese political leaders together with managers of the commercial aviation industry have realized the importance of the industry in order for China to accomplish technological breakthrough and to augment this breakthrough into the military aviation sector. As a result, it can be said, that the same rules of tenacity, persistency and consistency that applies to the government's desire to develop a civilian sector, also applies to the military aviation sector.
Military Aviation Industry
Russian specialists who have worked in China remain impressed by the scale of their resources and the funding that has been poured into China's military aviation programmes. One of them told Jane's that "The advance in facilities at Chengdu Aircraft Corporation (CAC) has been astonishing over the last twenty years. They now have a huge site with completely new test and development facilities, laboratories and an entirely new production line—quite apart from what was there to begin with" (Jane's Defence Weekly, May 21). The Commission of Science, Technology and Industry for National Defence (COSTIND) has revealed that the earthquake that struck Sichuan province on May 12 brought "heavy loss" to the region's aerospace and defence industrial base. Speaking on May 19, Chen Quifa, COSTIND deputy minister, confirmed the anxieties raised in the local media. While the financial impact on the aerospace and defence industries is not yet known, the economic loss is expected to be a high proportion of the 67 billion yuan figure ($9.6 billion) (Jane's Defence Weekly, May 28). Despite the heavy losses, the author expects the Chinese government to continue financially backing the crucial enterprises for aviation and defence that are located in earthquake-prone places such as Sichuan province.
Defence industrial enterprises also hope that leveraging the commercial technologies and business practices of civilian firms can lead to major productivity and efficiency gains, as well as improvements in the products. For instance, the development of the Chengdu Aircraft Corporation FC-1/JF-17 fighter shows the benefits that have been reaped by employing commercially available technology and know-how. CAC was able to reduce the time frame for the research and design of the aircraft by as much as 50 percent through the use of computer-aided design and manufacturing software (Jane's Defence Weekly, July 30).
Dual-Use Technology
Finally, with regard to dual-use technology items, a good example is the JF-17/FC-1 flight simulator displayed by the Beijing-based China National Aero-Technology Import and Export Corporation (CATIC) at the Singapore Airshow in mid-February 2008. The simulator provides basic fighting training, emergency procedure training and combat mission training (Training and Simulation Journal, April/May 2008). Chinese officials said that a freighter version of the commercial aircraft, possibly for military use, may come first. Such a strategy would allow the military operation would help sort out the bugs and thus reassure airline customers. A military project might also serve as a cover for subsidies. Moreover, a small wide body aircraft, serving as a freighter and, potentially a tanker, has obvious military value—just like the 767 and A330 tanker-transports (Aviation Week and Space Technology, May 19). According to Guo Xin, president of the company's Gas Turbine Establishment, which is a part of the Aviation Engine Industry Corporation Limited, "China will certainly build an engine for an aircraft with 150-180 seats." Xin added that the civil engine will play the same role in launching the Chinese commercial engine integration as the ARJ21 regional craft is playing in the establishment of a national commercial airframe industry. Cruise-missile engines may also be derived from the family, although power plant tolerances and components would be revised (Aviation Week and Space Technology, November 10).
The duality of the aviation industry's output will remain on the agenda. The spill-over from commercial aviation into the military sector will continue and, as a result, will strengthen the already robust military aviation infrastructure. Despite Western disbelief and constant criticism of advancement in the Chinese commercial and military aviation, the latter has made steady progress and shown repeatedly that it is capable of regenerating itself. The financial investment made into the training of aviation engineers, technicians and managerial staffs has finally been repaid after twenty years.