Gazprom Counters Nabucco's Advancement by Lobbying for South Stream
Publication: Eurasia Daily Monitor Volume: 7 Issue: 134
By: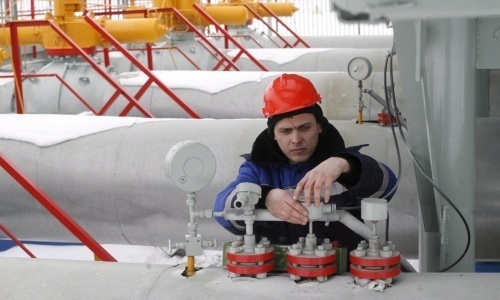 Russia's Gazprom has proposed to the German RWE company to join Gazprom's South Stream pipeline project. According to German business press reports, Gazprom Vice-President, Aleksandr Medvedev, has approached senior RWE management with this proposal. RWE, however, is a stakeholder in the EU-backed Nabucco project. Gazprom's move is seen as "intensifying Russia's fight against Nabucco." RWE has withheld all but a tersely skeptical comment (Handelsblatt, July 11).
It might equally be described as a desperate move to stop Nabucco's material progress by countering with a virtual project. With no identified gas volumes in Russia or elsewhere to supply its declared annual capacity of 63 billion cubic meters (bcm), and no financing anywhere for its declared cost of $25 billion to $30 billion, South Stream cannot be taken seriously as a gas supply and transportation project, nor as a bankable project. Its initial planning assumption (2006-2007) had been the Russian monopsony on Turkmen gas, but Russia has clearly lost that advantage.
Russia currently promotes South Stream in Europe as a political and lobbying project: First, to discourage private-sector investment in Nabucco (or achieve a comparable result by making South Stream eligible for EU funding). Second, to threaten Ukraine with shifting Russian gas transit from Ukrainian pipelines into South Stream, unless Kyiv agrees to share control of its transit system with Gazprom. Third, by blocking Nabucco, to preclude Azerbaijan's free access to European gas markets, compelling it to export its gas through Russia-approved pipelines. And fourth, to cut off Turkmenistan from accessing Nabucco and other planned pipelines in the EU's Southern Corridor, thus regaining control over a portion of Turkmen gas production.
To create an appearance of forward movement, Moscow has multiplied invitations into the South Stream project, with corresponding gas supply offers, to countries and companies in recent weeks. In the process it constantly reconfigures the project's geography –thus further sapping its credibility– while playing off the transit countries against each other. The Russian government and Gazprom are currently in talks with almost a dozen would-be partners in South Stream, without identifying any source of gas for the project (EDM, June 14, 18, 22, 23).
Gazprom's approach to RWE, however, is qualitatively different. There, Moscow is targeting a supply source for the Nabucco and future Southern Corridor projects. RWE is the first major European company with a production-sharing agreement to develop offshore gas in Turkmenistan. The same company plays a lead role in devising a trans-Caspian transportation link from Turkmenistan to Azerbaijan, for feeding into the Nabucco pipeline. Turkmenistan last year committed 10 bcm annually to Nabucco from existing production, pending a transportation solution.
Azerbaijan has a comparable gas volume available for Nabucco's first stage. The agreements on gas supplies and transportation, signed by Azerbaijan and Turkey in April and June, have finally opened the way for gas transit through the Nabucco pipeline to Europe. Thus, gas inputs into Nabucco's first stage are assured, assuming construction starts in 2011 for completing the pipeline's first stage by 2015. Nabucco's second stage counts on Azerbaijani gas supplies from the Shah Deniz field's second phase of development, as well as Turkmen gas from that country's growing production.
In a potential breakthrough for the EU-planned Southern Corridor, Turkmenistan has just commissioned the East-West pipeline on its own territory, from gas fields in the country's east to the Caspian coast. Financed by Turkmenistan from its own resources, the line should bring 30 bcm of gas annually to the coast, all available for transportation westward, subject to a European transportation solution by 2015 (EDM, June 2).
Kurdish authorities in northern Iraq are also interested in supplying the Nabucco pipeline. The regional administration's head, Barham Ahmed Saleh, and other officials are cited as offering as much as 14 to 15 bcm annually from the Kurdish region's future gas production to supply the Nabucco pipeline. However, Regional Kurdish authorities and the central government in Baghdad have yet to resolve their differences over gas exports from northern Iraq (Frankfurter Allgemeine Zeitung, July 12).
Inputs of that magnitude from northern Iraq, combined with Azeri and Turkmen inputs, could ensure the operation of several pipelines in the Southern Corridor to Europe. On the other hand, field development in the gas producing countries must be stimulated through European commercial offers and transportation solutions.
Gazprom is attempting to block those offers and solutions by attempting to disrupt the Nabucco consortium. The proposal for RWE to join South Stream is the latest move in this regard. The Nabucco consortium is headed for the investment decision, to be announced before the end of the current year. As that date draws nearer, Moscow can be expected to obstruct it by lobbying for South Stream in Europe.