Gazprom Sees Window of Opportunity to Keep Poland Dependent
Publication: Eurasia Daily Monitor Volume: 7 Issue: 179
By: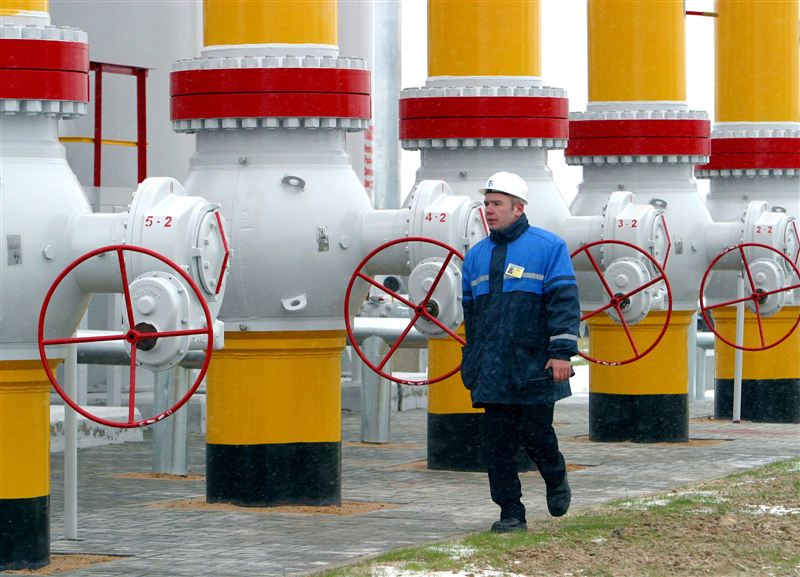 Moscow is exploiting a number of Polish vulnerabilities of both the objective and the subjective variety, all short-term, in the negotiations on a new supply agreement. The proposed draft would perpetuate those vulnerabilities, and cause Polish long-term dependence on Gazprom. For the time being, Poland has very limited physical access to gas supplies other than from Russia. The proposed agreement could foreclose the alternative options in the future.
Poland's liquefied natural gas (LNG) terminal at Swinoujscie on the Baltic coast is planned to come on stream by 2014, with a first-stage capacity to deliver 5 billion cubic meters (bcm) of gas annually, equivalent to more than one third of Poland's 2010 total consumption. This would put an end to Poland's dependence on Gazprom as a single external supplier. However, the preliminary agreement with Gazprom, at some 10.5 bcm per year, from 2011 onward and for decades to come, could render the LNG option commercially redundant for Poland, and nip investments in the bud.
The Yamal-Europe pipeline's Polish section (from the border with Belarus to the German border) is not integrated with Poland's gas transmission system. A Polish operator independent of Gazprom (in line with EU norms) could integrate that section with the national system in short order; and could link it with the Swinoujscie LNG terminal when that comes on stream. This measure could also equip the Yamal-Europe pipeline for gas transmission in either direction between Poland and Germany (again, in line with EU policy supporting reverse-use options for gas pipelines). This would decisively enhance Poland's supply security through import diversification and flexibility. However, a pipeline operator less than independent from Gazprom—as in the Russian-Polish draft agreement—would not be in a position to achieve those objectives.
Some in Warsaw apparently worry that Russia could switch gas transit flows, using the Nord Stream pipeline via the Baltic seabed to Germany, instead of the Yamal-Europe pipeline via Poland to Germany; and forcing the closure of the Polish transit pipeline in a worst case scenario. Tusk and Pawlak have occasionally cited this hypothesis to justify the proposed agreement with Gazprom, on the grounds that it ensures constant long-term transit volumes via Poland, eliminating the supposed "threat" from Nord Stream (PAP, August 31, September 17). This argument plays inadvertently into Moscow's hands, suggesting that Russia can play off Poland and Germany against each other successfully and with impunity. By the same token it seems to discount the EU and ignore Germany's own interest in maintaining multiple routes for Russian gas supplies. Fear of a Russian flow-switch seems irrational, but Gazprom can exploit it to press Warsaw into signing the proposed agreement, with all its disadvantages to Poland.
Poland needs this agreement to compensate for volumes previously delivered to it via Ukraine by RosUkrEnergo (50 percent Gazprom-owned), which ended its partnership with Poland in 2009. Poland needs a tide-over solution to replace those 2.3 bcm per year until 2014, when the Polish LNG terminal is due on stream. Accordingly, Poland's Oil and Gas Company (PGNIG, state-owned) made an agreement with the German E.ON Ruhrgas in October 2009, to substitute for the missing volumes. It envisaged gas deliveries to Poland via Ukraine, from the German company's own resources (it extracts gas in Russia), from 2010 onward. However, Gazprom is apparently blocking the transit to Poland. The Ukrainian government and Naftohaz Ukrainy deny any direct involvement (they "did not receive applications" for the transit, the question "should not be addressed to Ukraine"). Presidents Bronislaw Komorowski and Viktor Yanukovych discussed this matter on October 1 in Yalta without results. Gazprom remains silent on this matter, content to deflect any suspicions toward Ukraine (Bloomberg, September 18; Interfax-Ukraine, September 27, 28, October 1; PAP, September 10, 30, October 1).
Polish industries rely heavily on Russian gas imports (Poland's internal gas output goes primarily to household use). Unsurprisingly, industrial companies are eager to cover the gas deficit before it hits them by late October. Some favor an undelayed signing of the agreement with Gazprom from this short-term perspective, without due regard to the long-term disadvantages in the proposed agreement. Thus, the Polish government negotiates at least under temporal pressure, if not under political pressure.
The draft agreement at 10.5 bcm per year would maintain Gazprom's quasi-monopoly on Poland's gas imports in the future, given its 2022-2037-2045 time-frames. It would only leave narrow room, if any, for diversification projects on the Polish gas market, and would slow down the extraction of natural gas in Poland itself. Poland needs a tide-over solution for the next five years, not an inflexible bind to Gazprom for decades to come.