Gazprom, Turkey Revive and Reconfigure Blue Stream Two
Publication: Eurasia Daily Monitor Volume: 6 Issue: 154
By: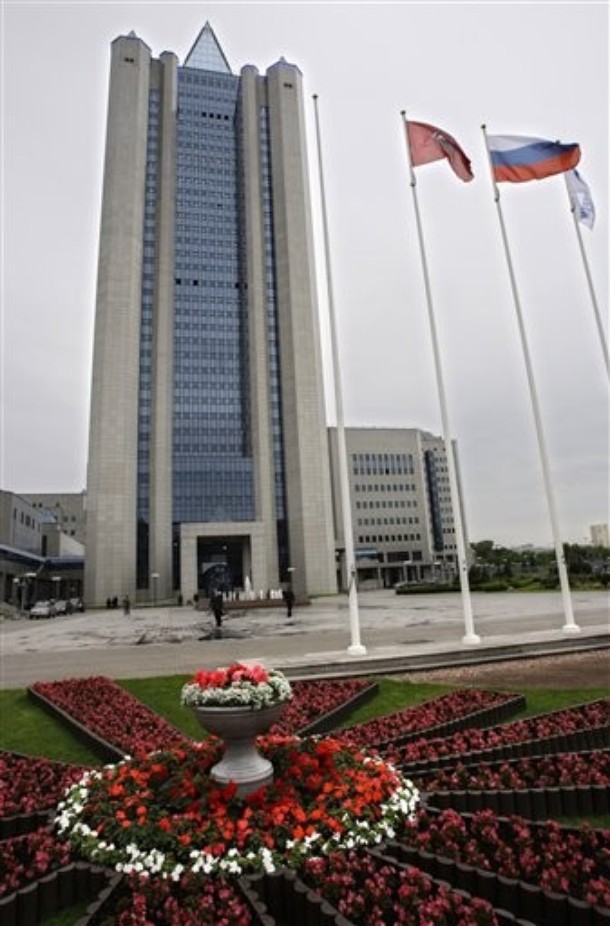 Russian Prime Minister Vladimir Putin wooed Turkey's AKP government with grandiose vistas of a bilateral partnership on energy during his visit to Ankara (EDM, August 7, 10). Along with his proposal to build Gazprom's South Stream pipeline to Europe via Turkey's Black Sea economic zone, Putin also discussed reviving Gazprom's Blue Stream Two pipeline project in a new form.
Blue Stream Two first became topical in 2002 with the completion of Blue Stream One, the gas pipeline from Russia directly to Turkey on the seabed of the Black Sea. The Italian state-controlled ENI company supplied the advanced technology for Blue Stream One as a joint project with Gazprom. The line's annual throughput capacity is 16 billion cubic meters (bcm), but it has been operating consistently below capacity. A technological masterpiece of ENI in ultra-deep waters, this pipeline was also a Gazprom geopolitical masterstroke. It pre-empted the Turkish gas market by winning the race against the competitor trans-Caspian pipeline, which was planned to carry Turkmen gas via Azerbaijan and Georgia to Turkey. Thanks to ENI's technology and credit facilitation, Gazprom -cash-poor and technologically challenged at the time- defeated the Shell-Bechtel-General Electric project for Turkmen gas to Turkey and set back any further trans-Caspian projects for the next several years. Blue Stream One was also Gazprom's first project to bypass Ukraine's transit pipelines. It was designed to circumvent Georgia, which had offered an overland Russia-Turkey route far less expensive than the Black Sea underwater route. Blue Stream One's exorbitant construction costs translated into onerously high prices to Turkish gas consumers. Elements in the Turkish government at that time colluded with Gazprom in this project, but the subsequent investigations did not run their full course.
Gazprom and Putin (while president) officially proposed Blue Stream Two in 2005-2006 as a direct competitor against the Western-backed Nabucco project. Blue Stream Two was to run parallel to Blue Stream One on the seabed of the Black Sea, carrying another 16 bcm of Russian gas to Turkey and continuing overland along the same route as Nabucco, ultimately to Vienna. The Turkish government, a partner in Nabucco, was delighted with the Blue Stream Two proposal. It even called for merging Nabucco with Blue Stream Two, so as to maximize the gas volume transiting Turkey; although a Nabucco with Russian gas (still being suggested by some interested parties) would negate Nabucco's strategic rationale of supply diversification. In 2007, Putin and Gazprom shelved Blue Stream Two and instead came up with the South Stream project (from Russia to Europe under the Black Sea), designed to bypass not only Ukraine, but also Turkey. The Turkish AKP government has yet to recover from that disappointment. It continued calling for Russian gas in Nabucco in the run-up and during Putin's August 6 visit (Anatolia news agency, August 4 – 6).
Putin has now offered Turkey a new version of Blue Stream Two during his visit to Ankara. The proposed line, parallel to Blue Stream One under the Black Sea, would continue overland in Turkey, north-south across Anatolia (rather than east-west as had earlier been envisaged) all the way to the Mediterranean coast. Under a protocol on cooperation in the gas sector, signed by Putin with Turkish Prime Minister Recep Tayyip Erdogan, the sides will consider building this pipeline in Turkey as a joint project, in which ENI would not be included. According to Putin and Erdogan at their concluding news conference, Blue Stream Two would carry Russian gas potentially destined for any of the following countries, singly or in combination: Syria, Lebanon, Israel, and Cyprus (Putin hinted at both sides of that island) (Interfax, Anatolia news agency, August 6, 7).
According to Russian Energy Minister Sergei Shmatko, it remains to be decided whether Turkey would simply provide transit service for Gazprom, or will also enjoy re-export rights for a portion of the gas volume in transit. These decisions will be subject to the findings of a technical-economic feasibility study in the future (Interfax, August 6).
As in the case of South Stream (with its implausible promise of 63 bcm per year), in Blue Stream Two (at a more restrained 16 bcm) there is no word about the sourcing of gas. According to a Russian commentary from the scene in Ankara, the Russian delegation studiously avoided mentioning the resource base for Blue Stream Two (Interfax, August 7). There is also no public word on financing a third multi-billion dollar pipeline project, even as Russia lacks the means for Nord Stream and South Stream. The market destination of Blue Stream Two looks unconvincing since Syria has already begun importing gas through the new pipeline from Egypt, which is now scheduled to cross from Syria into Turkey. Prolonging Blue Stream Two, a high-cost pipeline in itself, from Turkey to Israel seems a prohibitively expensive proposition, unless the construction costs are passed on to gas consumers, as has been the case with Blue Stream One in Turkey.