Georgia Gearing Up for Local Elections
Publication: Eurasia Daily Monitor Volume: 14 Issue: 87
By: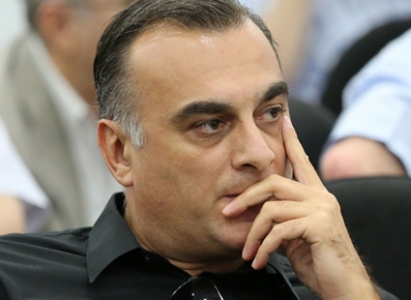 With the 2016 parliamentary elections barely over, Georgia is readying itself for the October 2017 local elections. Their importance is hard to overestimate. Five mayoral posts for five self-governing cities and 67 gubernatorial offices (referred to in Georgia as Gamgebeli) for 67 municipalities, are up for grabs. Control of the majority of these posts can fundamentally shift the balance of political power in the country. Moreover, the elections will come as an early test for the ruling Georgian Dream (GD) party, which secured a constitutional majority in the 2016 elections (Civil Georgia, October 31, 2016). Failure to win at least a majority of the local offices may signal the beginning of the downfall of GD's rule in the country. Subsequently, GD simply cannot afford to lose the local elections. Neither can the opposition, which needs a strong showing in order to prove its political relevance to a skeptical public.
In this election, no other city is more important than the capital, Tbilisi, which houses almost a third of the country's population of 3.7 million. Political parties are, thus, rapidly concentrating their efforts there. The most recent political step came from the formerly ruling United National Movement (UNM), which on June 19 named Zaal Udumashvili, a well-known news anchor and the deputy director general of the opposition Rustavi 2 TV channel, as the party's mayoral candidate for Tbilisi (Interpressnews.ge, June 19).
Georgia has a long history of famous TV journalists leaving their professions for politics and, after an unsuccessful stint as politicians, returning to the media sphere (Intermedia.ge, October 4, 2012). It is too early to predict whether Udumashvili will follow the same path. At this point, however, it is safe to say that as a mayoral candidate Udumashvili is a mixed bag, at best. He certainly is a highly recognizable individual among Tbilisi residents from his many years as a daily host of Rustavi 2's news program "Curieri." Moreover, he projects a calm, stable temperament, probably a desirable trait in Georgian politics, usually populated by erratic characters. However, Udumashvili lacks political experience and especially political-administrative experience, an absolute necessity to manage a city as large as Tbilisi. His political platform is also virtually unknown, except for the fact that he worked for Rustavi 2, a TV channel widely seen by the public as a political arm of UNM. And this association can be a problem, as UNM is still widely unpopular, its public support standing at a mere 10 percent, according to the latest poll conducted by the National Democratic Institute (Ndi.org, April 2017). In his lengthy farewell video, in which he announces he is leaving journalism to become a mayoral candidate, Udumashvili oddly enough never mentions that, in fact, he is going to run as UNM's mayoral candidate. Rather, he was apparently trying to position himself more as an independent, instead of the candidate of an unpopular mainstream party. It remains to be seen if he can walk this fine line of running on the UNM ticket while playing an independent maverick.
Another opposition party, the Movement for Freedom–European Georgia (MFEG), a splinter group of UNM, which unites a number of its former high-ranking members, named parliamentarian Elene (Helen) Khoshtaria, a relative political lightweight, as its candidate (News.ge, May 27). Although Khoshtaria has MFEG's full backing, it is difficult to see her sweeping the Tbilisi mayoral elections. The third candidate is Aleko (Alexander) Elisashvili, a Tbilisi City Council (Sakrebulo) member and an independent candidate, who gained some public sympathy for his political non-affiliation and harsh criticism of the authorities for alleged corrupt practices and abuses of power. At the same time, the former leader of the Republican Party, David Usupashvili, launched a new political movement, called the Buildup Movement, and vowed to focus on the local elections (Civil Georgia, Ttimes.ge, June 16). Meanwhile, the Free Democrats are forming a common electoral bloc with the Republican Party (Channel 1 TV, May 30).
The opposition may have already made a tactical error, however, which may well cost it the election. Specifically, by every party fielding its own candidate, the Georgian opposition has fragmented the popular vote in favor of the ruling party, thus unintentionally creating comfortable ground for a political cakewalk by GD in October. One potential strategy to prevent this, as Nikoloz Vashakidze, a former first deputy minister of foreign affairs (2010–2012), told this author, would be for UNM and MFEG "to recall their mayoral candidates and [instead] throw their support behind some other, popular, independent [political] figure" (Author's interview, June 26). So far, neither UNM nor MFEG have shown any signs that they intend to do so.
The ruling party most likely will nominate Kakha Kaladze, the serving minister of energy and a personal protégée of former prime minister (and Georgian Dream founder) Bidzina Ivanishvili. Kaladze, a former soccer player with Milan AC, is a novice to politics and, in general, is a weak political candidate. Nevertheless, against the opposition's profound fragmentation, even he looks set to comfortably win Tbilisi's mayoral race. If the opposition fails to come together in the following months, the story may be similar in the rest of the country as well.