Georgia-Israel: Close Allies to Economic and Political Standoff
Publication: Eurasia Daily Monitor Volume: 8 Issue: 105
By: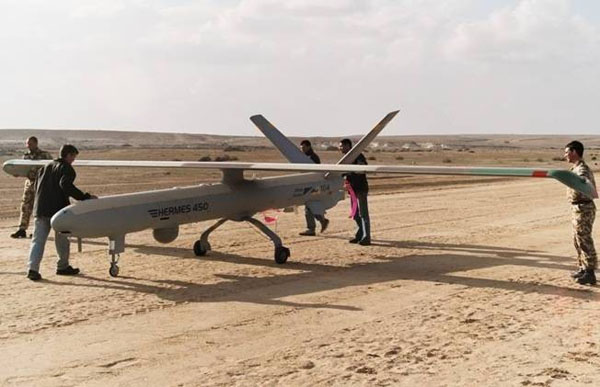 (Part Two)
Georgian-Israeli relations took a virtual nosedive as soon as the verdict of 'guilty' was handed down by the Tbilisi City Court on April 1, 2011, in the case Ron Fuchs and Ze'ev Frenkiel. Israel quickly stepped up its attacks with more sophisticated economic, political and diplomatic methods. Some countermeasures had already been launched in March, which included the "rescheduling" of Georgian Parliamentary Speaker Davit Bakradze's official visit to Israel and the refusal of issuing a visa to the Economic Minister Vera Kobalia to attend the International Tourism Conference in Jerusalem (www.newsru.co.il, March 15; 24 Saati March 23).
On April 7, the Israeli National Security Council released a statement advising Israelis to refrain from travelling to Georgia, Armenia and Tajikistan. Between February and April 2011, Georgia had been on and off Israel's list of dangerous counties, reflecting the ebb and flow of the recent relationship between Israel and Georgia. On the eve of Passover, Israel's National Security Council estimated that Israeli citizens were under the threat of a terrorist attacks by Hezbollah or Hamas.
Georgian political elites and citizens perceived this designation as being a retaliatory act in light of the guilty verdict of the two convicted Israeli businessmen, Ron Fuchs and Ze'ev Frenkiel, as no trace of either Hezbollah or Hamas' had ever been linked to Georgia. The Kremlin, on the other hand, has maintained close relations with Hamas since its organization's leadership visited Moscow in March 2006. Is it a coincidence that Russia is not even mentioned on Israel's list of dangerous countries? The covert objective of this decision was presumably aimed at Georgia's tourism industry, as many Israelis are expected to spend their holidays at Black Sea coast resorts (24 Saati, March 8).
On April 10, the Israeli defense contractor, Elbit Systems Ltd, filed a lawsuit with the UK High Court of Justice against the government of Georgia for an amount of approximately $100 million, which incidentally mirrors the financial award in favor of the two businessmen. Elbit, which worked jointly with TbilAviaMsheni (Tbilisi Aviation Factory)—bombarded by the Russian air force on August 10, 2008—claims that the government of Georgia failed to pay for a number of delivered items, including unmanned aerial vehicles (UAVs) Hermes 450, under contracts signed in 2007. Elbit's total armament sales in 2010 were equal to half of Georgia's national budget, and the company also assisted TbilAviaMsheni in modernizing Georgian military aircraft and battle tanks. According to the Israeli media, Tel-Aviv ceased all arms sales to Georgia following the Russia-Georgia war in August 2008.
On April 14, the private security consultancy firm Global CST, founded and owned by Israel Ziv, a retired major general in the Israeli army and former head of operations at the Israeli General Staff, sent a delegation to the breakaway region of Abkhazia to meet with the Abkhaz Prime Minister Sergey Shamba. Meir Klifi, who was the military secretary to the Israeli Prime Minister between 2007 and 2009, was also part of the visiting delegation (The Messenger, April 19).
Following this meeting, Ziv told journalists that Global CST was in contact with Abkhazia to discuss only economic projects and that politics was not on the agenda. It is claimed that the talks addressed civilian-related issues, such as future cooperation in the fields of security, tourism and agriculture. Before terminating its contract with the Georgian government a few days before the start of the August 2008 Georgian-Russian war, Global CST had trained thousands of Georgian troops at different military bases throughout Georgian territory (The Jerusalem Post, November, 12, 2010).
The Georgian government's initial reaction was to summon the Israeli ambassador to the foreign ministry for a "detailed discussion" about the visit of Global CST, a firm providing, among other things, security and military support services. "Both privately and in his public statement, the Ambassador unequivocally confirmed that Israel has no intention whatsoever to have any military cooperation with de facto [Abkhaz authorities]," as Nino Kalandadze, the Georgian deputy foreign minister, is quoted as saying (www.civil.ge, April 18).
After his January 2004 election, Georgian President Mikheil Saakashvili quickly saw opportunities to develop closer political and friendly economic relations with Israel. He was confident enough to entrust the Israelis with the training of Georgian Special Forces. Against a backdrop of growing tensions between Tel-Aviv and Moscow, Israel sent nearly 1,000 instructors, under contract by private military contractors, to Georgia to train various kinds of special military units. Israeli military assistance has also been used in upgrading Georgian military equipment. Tbilisi has received electronic warfare systems, night-vision equipment, UAVs, mine-clearing and intelligence equipment, electronic security systems and rocket launchers. By the end of May 2010, the total amount contracted reached upwards of at least $250 million. This is most certainly an underestimate, however, considering that censorship covers up the true extent of Israel's arms exports and military cooperation. The array of assistance provided by Tel Aviv to the Georgian army angered Moscow. During his visit to Moscow in February 2010, Israeli Prime Minister Benjamin Netanyahu gave assurances to the Kremlin that Israel would not resume arms supplies to Georgia (RIA Novosti, February 16, 2010).
Beyond the need for Israel to find profitable markets for its military-industrial complex, there are other factors that explain its friendly relations with Georgia. The high level of Israeli investment in Georgia, prior to the current diplomatic crisis, makes Israelis major players in the Georgian economy, to the extent that in 2009 Tbilisi sent Georgian Prime Minister Nika Gilauri to Tel-Aviv to discuss technical issues, such as problems of double taxation on earned income and capital gains. Between 2004 and 2011, both states pursued the objective of further relaxing regulations in order to facilitate Israeli investment in Georgia. Israeli direct investment in Georgia increased from $487,000 in 2003 to over $9.3 million in 2007. Moreover, Georgian imports from Israel increased over the same period from $1.7 million to over $37.7 million, while Georgian exports to Israel increased in amount from $900,000 to more than $13.7 million in 2007 (www.civil.ge).
Another factor in Israel's amity with Georgia, until recently, is its geostrategic objective of encircling Iran from its northern flank, while securing pipeline routes extending from the Caspian Sea, which Israel depends on greatly. Georgia's geographical location appears to be extremely important for Israel when it comes to the flow of oil and gas to the south-west. Since Israel has practically no neighbors through which it can be supplied with oil and gas, it uses Georgia's role as a transit country for its own interests. At the beginning of 2007, Turkey agreed to sell Caspian oil to Israel. The oil is carried through the Baku-Tbilisi-Ceyhan pipeline (BTC) and shipped to Israel's Red Sea port of Eilat. This deal enables Israel to escape dependency on Russia for its energy needs. The Israeli presence in Georgia, like that of the US, was specifically intended to hinder the re-emergence of Russia as the dominant player.