Georgia Tycoon Ivanishvili Ready to Bid For State Purchase
Publication: Eurasia Daily Monitor Volume: 8 Issue: 189
By: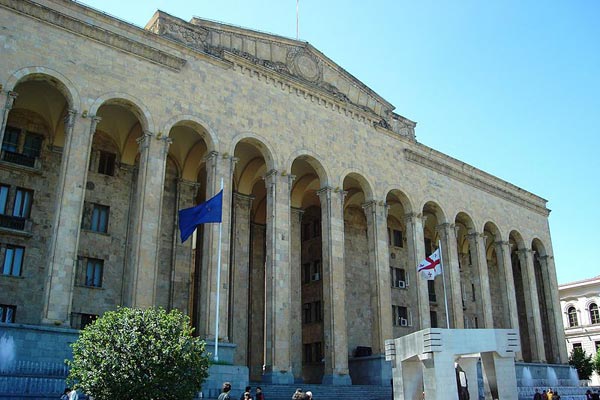 Bidzina Ivanishvili's spokesmen confirm the Forbes List estimate of his wealth. At $5.5 billion, this is approximately equal to Georgia's state budget expenditures. It is also equivalent to one half of Georgia's $11.7 billion annual gross domestic product, but does not contribute to generating it in any significant degree. Ivanishvili is not involved in business development in Georgia, but only in charitable activities. According to his spokesmen, one-third of his wealth remains in Russia while the remainder is registered in other, unspecified places, much of it under the Unikor asset-management company. This includes interests in banking, real estate, and retail trade (Bloomberg, October 11).
Born in 1956 in an Imereti village, Ivanishvili overcame the disadvantages of a modest education to make his billions in Russia, returned to Georgia, and spent magnanimously but discreetly on charities (with special favors to his native Sachkere district). Media-shy, his entire paper trail consists of an unedifying interview in the Moscow newspaper Vedomosti in 2005, and his profile by a travel author in a high-brow London magazine five years later (Wendell Steavenson, "The Good Oligarch," Prospect, July 2010). Ivanishvili did not engage in political activities until now (although he now says that he financed some Georgian opposition groups covertly).
Ivanishvili's policy views and options remain enigmatic, possibly even to himself at this point. Rather than articulating a vision for the country, his initial statements are all about short-term political tactics – a limitation that characterizes most opposition politicians in Georgia. In this and some other respects, Ivanishvili is a product of the local opposition environment, although he is not a professional politician himself. At this point, Ivanishvili has no organization of his own, no expert advisers, and no political allies. But he seems confident that his money can buy all of that; and he is now actively recruiting from a growing waiting list at his munificent doors.
This is the second case of a tycoon seeking political power in Georgia on the basis of personal wealth. The late Badri Patarkatsishvili undertook the first such attempt in 2007. Patarkatsishvili had also earned his wealth in Russia and donated to Georgian charities; he was worth an estimated $2.5 billion at the time of his power bid in Georgia. Patarkatsishvili failed to capture the state; but his attempt sparked turmoil in Georgia, with international repercussions.
The late tycoon and the current one may well differ in their motivations, and certainly in their styles (flamboyant versus reclusive). But the overall pattern is similar. The richest man in the country, his personal resources almost on a par with the state's resources, is bidding to take over political power in the state. Ahead of elections he launches his own political movement, co-opts existing opposition groups into his new movement, establishes a media company to promote his agenda, tactically caters to the traditionalist church against the modernizing state leadership, and angles for personal supporters in the Internal Affairs Ministry. In these respects, Ivanishvili's bid for political power (thus far) resembles Patarkatsishvili's, albeit with variations reflecting personality and circumstances.
All this raises a challenge to the state itself. One individual brings his personal wealth to bear on political processes and lift him to power. He thereby emerges as a competitor to the institutional state. Given the delayed development of the concept of state as such in Georgian society, many including Ivanishvili himself might not grasp those implications of his quest for political power. If successful, this could amount to a wholesale buy-up of the state.
Ivanishvili is commonly referenced as an "oligarch," but this is a misnomer. Oligarchy is by definition a group phenomenon, involving peer competitors in the exercise of shared economic and political power. Ivanishvili, however, is a single operator, in a wealth league far above that of Georgian business, with no political influence in the state, and now imagining a role for himself as paramount political leader (Patarkatsishvili's "oligarch" label was also a misnomer for some of the same reasons).
Georgia has no oligarchy of business and politics. The government has successfully precluded a fusion of those spheres. As such, the state is not at risk of oligarchic capture, which other states have experienced. The potential risk, in 2011-12 as in 2007, is that of state purchase by an individual personality with unmatched resources, in parallel with the purchase of social clienteles to support that change of power. If such promises are made, those clienteles would expect to cash in during the 2012-2013 election years and beyond. Ivanishvili would be expected to move from personal paternalism to state paternalism. In that case, Ivanishvili's candidacy for top state office could heavily strain Georgia's economy and its political system.