Georgian Dream Wins Big in Municipal Elections, Further Consolidating Its Power
Publication: Eurasia Daily Monitor Volume: 14 Issue: 139
By: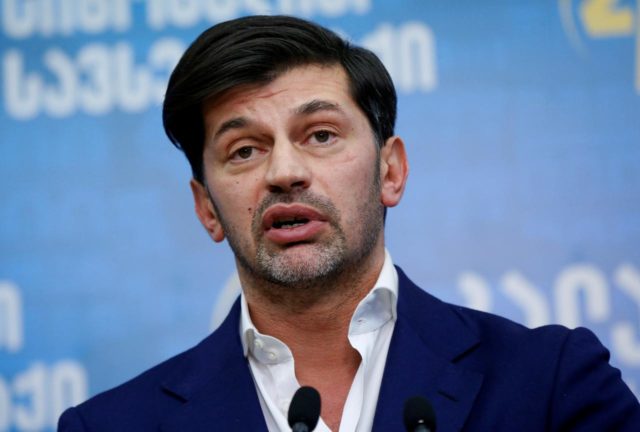 On October 21, Georgia held its first municipal elections since the 2014 regional self-governance reforms, which were supposed to transfer more powers to local governments (Matsne.gov.ge, May 2, 2014). Subsequently, the importance of this year's municipal elections was much greater than any of the previous ones in recent Georgian history.
Overall, five mayoral and 60 municipal governor (gamgebeli) positions as well as hundreds of seats on city and municipality councils (sakrebulo) were up for grabs. Winning a majority of these seats and positions would radically shift the balance of political power in the country.
The victory of the ruling Georgian Dream (GD) and a defeat of the Georgian opposition parties was predicted months before, mainly due to the opposition's deep fragmentation (see EDM, June 28). However, the scale of victory for GD and defeat for the anti-GD parties is still remarkable. GD won almost 56 percent of votes nationally by proportional party lists and took a majority of seats in all city and municipality councils. Moreover, opposition parties lost all the mayoral and governor races, except one in Tianeti municipality, where controversial figure Tamaz Mechiauri—who ran as the candidate of his own, newly established party, Tamaz Mechiauri–For United Georgia—won by a single vote. Furthermore, opposition parties even failed to force runoffs in any but 6 out of the 65 mayoral and governor races (Civil Georgia, October 25, 28).
Opposition United National Movement's (UNM) performance was particularly weak: the party came in a distant second nationally, with 17 percent of the vote. UNM's splinter party, European Georgia (EG), took third place with roughly 10.5 percent of votes. The right-wing Alliance of Patriots (AP) garnered 6.5 percent. Other opposition parties trailed even further behind (Droa.ge, October 23).
Out of all the local electoral races, none were more important than the race for the mayor of Tbilisi. The Georgian capital is home to one third of the country's 3.75 million people. Moreover, the city is Georgia's economic and financial center. Hence, whichever party controls Tbilisi holds an important advantage when it comes to participating in subsequent national elections—parliamentary or presidential.
But instead of fielding one candidate in Tbilisi, in order to increase their chances of winning or at least forcing a runoff, Georgia's opposition parties instead put forward seven different candidates. This made things much easier for GD; its candidate, Kakha Kaladze, a former soccer player for Milan FC and now the deputy prime minister and minister of energy in the government, handily carried 51.1 percent of the vote (Imedinews.ge, October 22). Subsequently, GD is currently firmly in control of Tbilisi. Furthermore, Kaladze—a favorite of Bidzina Ivanishvili's, the billionaire founder of Georgian Dream who is widely considered the country's informal ruler (TV Pirveli, October 19)—is now comfortably positioned to become the next prime minister, should the current head of government, Giorgi Kvirikashvili, have to leave office for any reason.
UNM tries to market itself as Georgia's main opposition party. And yet, its candidate for Tbilisi mayor—Zaal Udumashvili, a former TV anchor who was nominated primarily because of his name (and facial) recognition in the capital city—failed to take even second place. He received 16.5 percent of votes, losing to runner-up Aleko Elisashvili, an independent candidate who ran on a populist, anti-establishment platform and managed to garner 17.5 percent of ballots cast (Imedinews.ge, October 22).
Some in the Georgian opposition quickly blamed electoral irregularities and even falsification for their staggering defeat (Imedinews.ge, October 22). And UNM refused to participate in runoffs as a form of protest (Accent.com.ge, October 23). International observers did, indeed, emphasize an uneven playing field during the election campaign; although they were generally quick to state that the elections did meet international democratic standards (Civil Georgia, October 23).
Even while GD failed to provide an entirely fair pre-electoral environment, the main responsibility for the lopsided results of the vote has to rest with the opposition itself. The Georgian opposition parties ran largely mediocre campaigns, generally lacking in energy, enthusiasm or charismatic candidates, not to mention the absence of creative ideas. The opposition candidates' electoral programs were primarily limited to worn-out promises of pension and salary increases by diverting funds from other agencies (Rustavi 2 TV, Channel One TV, August 10–October 18). Above all, the opposition failed to realize the importance of forming a united front for this election. Instead, it faced off against the ruling party deeply fragmented, notwithstanding some calls from within to unite (see EDM, June 28). The result was a complete electoral walkover. Nevertheless, there are no signs that the Georgian opposition parties are now engaging in any fundamental soul searching or much-needed regrouping and reorganization to ready themselves for future political battles and elections.
If there was any winner on the opposition side emerging from this election, it is Aleko Elisashvili, the independent mayoral candidate in Tbilisi who, with limited financial resources, managed to garner nearly one-fifth of the vote and took second place in the race. He now has a chance to capitalize on this electoral support and potentially form a national political party likely to win parliamentary seats in the 2020 legislative elections, thus catapulting him to the national political stage. Elisashvili stated that he is still contemplating such a step (Tabula.ge, October 24).
As far as GD is concerned, after the October local elections the ruling party's control over the Georgian political system is all but complete. However, this raises the possibility of future abuses of power. Indeed, some signs already exist that GD's rule is contributing to a rise in corruption (Transparency.org, accessed October 5) as well as the spread of nepotism and favoritism across all levels of government (see EDM, October 6; Netgazeti.ge, October 25). Time will tell whether GD's great electoral victory this year can be repeated in 2020.