Georgia's Local Elections Signal Changes to the Country's Political Landscape
Publication: Eurasia Daily Monitor Volume: 11 Issue: 115
By: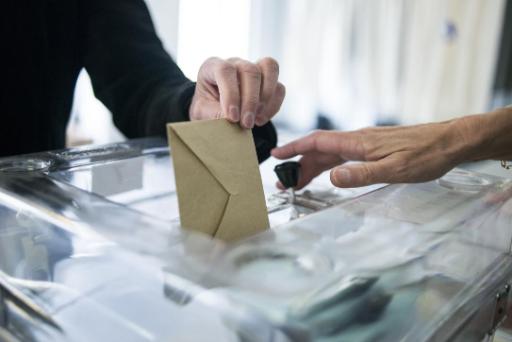 On June 15, Georgia held local elections. Hundreds of seats on the councils (sakrebulos) of 59 counties (municipalities) and positions for 59 county governors (gamgebeli) and 12 city mayors were contested at the polls. Twenty-four political parties and electoral blocs participated in the election campaign across the country (Channel 1, Imedi TV, June 15, 16).
This election has several significant short- and long-term implications for the Georgian political system and for Georgian democracy in general. Specifically, this local election was the first democratic contest held under the 2014 self-governance law, which allows for the direct elections of all big city mayors and county governors and grants more self-government rights to those territorial units (Civil Georgia, February 22, 2013; netgazeti.ge, December 4, 2013; liberali.ge, March 24, 2014). Holding direct elections for so many local political positions, with increased self-governance rights, is likely to have a considerably positive impact on the country's democracy. Specifically, Georgian political parties now have more stake and motivation to participate and compete in local elections. This, in turn, will force them to build strong local party institutions and, at the same time, become more accountable to Georgian voters. Subsequently, both of these developments will help the emergence of strong national parties and healthy party politics, both currently lacking in Georgia's political system. Moreover, making so many political offices available through elections, on the one hand increases citizens' involvement in local politics and, on the other hand, makes local government bureaucracy directly answerable to voters.
Furthermore, for the first time in independent Georgia's history, some races are set to be decided in a second round of voting. In other words, for the first time in Georgian electoral history, a ruling party did not sweep all the available slots with outright majorities in the first round. In fact, the ruling Georgian Dream (GD) coalition was forced into a runoff in eight mayoral and 13 governorship races (cec.gov.ge, June 2014). This means that the GD-led government, despite a number of violations during the electoral campaign and on Election Day (Rustavi 2, June 5–16), did not resort to wide-scale vote rigging—a practice that successive Georgian governments had rarely shied away from. In fact, the United States and European Union member countries assessed the election as "successful and well administered" (Civil Georgia, June 16). This implies that Georgian democracy is maturing, as the country is gradually accumulating the valuable experience of free elections and runoff races.
Furthermore, these election results had several short- and medium-term implications for the Georgian political parties themselves. Despite the fact that the ruling GD coalition garnered 50.83 percent of total votes by party lists and took most of the district governorships, it still emerged as the election's biggest loser. Indeed, the election results revealed rapidly increasing voter apathy and disappointment with the GD across the country. This was revealed by extremely low voter turnout—43.31 percent—arguably, the lowest in the country's electoral history (cec.gov.ge, June 2014). Indeed, large segments of GD's electorate, disappointed by the ruling coalition's unfulfilled promises and overall governance performance, simply stayed home on Election Day. It bears mentioning that in the 2012 parliamentary elections, a mere 19 months ago, the GD coalition garnered almost 55 percent of the vote with a voter turnout of 61 percent (cec.gov.ge, October 2012). Hence, this local election has highlighted the government's need to address Georgia's profound socioeconomic and political problems, which the GD coalition had promised to resolve. Failure to do so may result in an even poorer showing for GD during the upcoming 2016 parliamentary elections.
Former president Mikhail Saakashvili's party United National Movement (UNM), which is currently in the opposition, is not in an enviable political position either, however. Nika Melia, the party's mayoral candidate for Tbilisi, did attract almost 28 percent of the vote and managed to force GD candidate David Narmania into a runoff. Yet, UNM garnered a mere 22.41 percent of votes by party lists nationwide. This is hardly an achievement for the UNM, which was the powerful ruling party just 20 months ago, firmly controlling the presidency, cabinet and the parliament. Moreover, the party's 22.41 percent of votes is just a 0.69-percent improvement over the 21.72 percent that the UNM presidential nominee David Bakradze received in the 2013 elections (cec.gov.ge, October 2013). And even this small increase cannot be attributed to UNM gaining supporters. A closer examination of this recent election's voting patterns reveals that it was not the number of UNM voters that increased, but only the overall share of UNM votes. In other words, a large numbers of disappointed GD voters simply stayed home on Election Day, while the UNM voters came out to cast their ballots in pretty much the same numbers as during the last election. If UNM hopes to regain power via the ballot box, it certainly has a lot more work to do to attract new supporters.
Georgia's local election results—specifically, the fact that no party gained an overwhelming majority—also indicate that the country is experiencing "increased pluralism" or what others would refer to as "fragmentation" of its political system. In either case, the elections suggest that Georgians, disappointed both with the current and former ruling parties, are now looking for a third party alternative. So far, it is not clear if such a political party will emerge in the near or medium future.
Local elections usually have a low profile because of their modest political repercussions. The recent Georgian election, however, seems to be the exception in this regard. Overall, these election results indicate several short- and long-term changes in the Georgian political system and imply positive changes for Georgian democracy. It remains to be seen, however, if the actions of Georgian political elites will also contribute to the consolidation of a more mature Georgian democratic system.