Government Offensive Triggers Taliban Reprisal Attacks in Pakistan's Mohmand Agency
Publication: Terrorism Monitor Volume: 9 Issue: 8
By: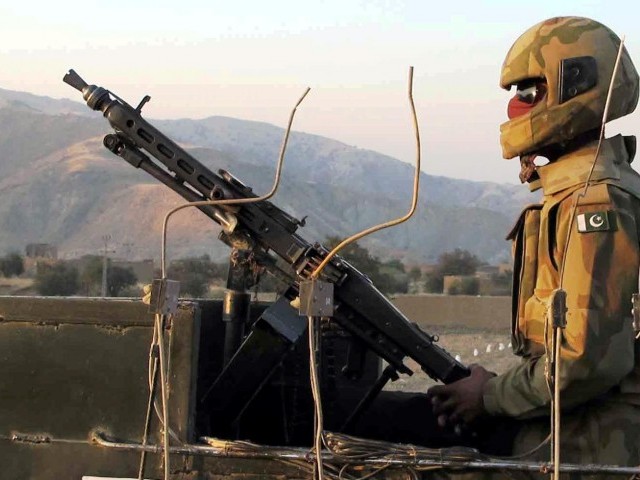 The ongoing anti-Taliban offensive in Pakistan's Mohmand Agency has triggered a humanitarian emergency in the Federally Administered Tribal Areas (FATA) as well as the prompting of Taliban militants to carry out revenge attacks against security forces beyond the zone of operations. Thousands of civilians have fled the region since late January as search and sweep operations continue, accompanied by heavy aerial bombing, artillery fire and ground assaults. Pakistan's military started the operation with the objective of clearing the Saafi, Khwezai, Pendialay and Ambar areas of Mohmand, where heavy concentrations of Taliban militants have been reported in recent months (The Nation [Islamabad], January 29). According to intelligence inputs, these tribal pockets have become a sanctuary for Taliban militants and other criminal elements that have fled military operations in Waziristan, Bajaur, Swat and elsewhere in the semi-autonomous tribal belt.
Over 50,000 people have been displaced so far and are presently sheltered in two UN-sponsored refugee camps. [1] The United Nations refugee agency warned that military operations could displace up to 90,000 people by the end of February if the fighting intensifies (Pakistan Today, February 6). Mohmand Agency is one of the seven tribal agencies of FATA and has been under the control of the Tehrik-e-Taliban (TTP) since July 2007, when Taliban militants seized the Turangzai Sahib Mosque (named for a prominent Pashtun religious leader who led anti-colonial efforts in the early 20th century) and a nearby shrine in Lakaro. Militants painted the mosque red in emulation of Islamabad's Lal Masjid (Red Mosque) and vowed to continue the anti-government legacy of cleric Maulana Abdul Rashid Ghazi, who was killed in the 2007 siege of Lal Masjid (Dawn, July 30, 2007; August 2, 2007).
The Mohmand chapter of the TTP is headed by Omar Khalid (a.k.a. Abdul Wali Raghib). Mohmand has become a hub for al-Qaeda and Taliban militants and is often used as a training ground for new recruits. The inaccessibility of the region and its proximity to the Afghanistan border make Mohmand Agency a safe haven for militants who escaped military operations in Afghanistan and elsewhere in Pakistan's tribal region.
In early December 2010, reports emerged from intelligence and local sources that remnants of Swat militant groups were regrouping in Mohmand Agency under Qari Abdul Jabbar with the intention of launching guerilla attacks in Swat and elsewhere in FATA (Express Tribune, December 9, 2010). A surprising spurt in militant attacks since late last year included suicide bombings, targeted killings of security and peace committee personnel, landmine blasts targeting security convoys, bombings of schools and ambush attacks on security checkpoints in and around Mohmand Agency. These activities convinced Pakistan's security establishment to launch a coordinated operation in the agency. Besides the roadside bombs and stray mortar fire which are responsible for a heavy civilian toll in the tribal areas, the Taliban have also raised the number of attacks against schools to an alarming level, with 74 schools already destroyed by militants.
Prior to the current operation, Taliban militants perpetrated a number of major attacks in Mohmand Agency. On December 6, 2010, a twin suicide bombing in Ghalanai (the administrative capital of Mohmand) killed 45 people, including tribal elders, security personnel and journalists attending a peace jirga (tribal council) (Daily Times [Lahore], December 7, 2010). Mohmand TTP chief Omar Khalid claimed responsibility, saying "Those who will work against the Taliban and make lashkars (tribal militias) or peace committees will be targeted… [Our] war is to enforce Shari'a and anyone who hinders our way or sides with America will meet the same fate."
Over one hundred armed TTP militants attacked five security checkpoints in Saafi and Baizai Tehsils (counties) on December 23, 2010. Unconfirmed media reports indicated that the ensuing clashes left nearly 40 security personnel and militants dead, though TTP spokesperson Sajjad Mohmand denied any Taliban loss of life (Dawn, December 24, 2010). On January 5, an ever resilient Taliban attacked a checkpoint in the Bhai Corr area of Mohmand Agency, triggering a brief encounter that led to the arrest of 39 militants by security forces. Three days later, four Frontier Corps (FC) personnel were injured in a roadside landmine blast and mortar attack in the Qandharo area of Safi Tehsil.
The Taliban achieved a notable success on January 13, when militants assassinated Mohammad Salam Khan in an attack outside a Tablighi markaz (center) in Peshawar. Mohammad Salam Khan was the chief of a Mohmand Agency peace committee and a leader of anti-TTP forces (The News, January 14). TTP Mohmand chapter spokesman Sajjad Mohmand claimed responsibility for the killing, saying it came as a result of Mohammad Salam Khan's support for government policies in the tribal region and his anti-Taliban stand.
Though security forces claim to have inflicted major blows to the militants during the ongoing offensive, the Taliban has continued to orchestrate major suicide strikes while threatening "bigger attacks" to avenge U.S. drone strikes and Pakistani military operations in the tribal areas. The TTP and the Mangal Bagh Afridi-led Lashkar-e-Islam (LeI) militant group have reportedly joined hands against the government in an attempt to halt military operations in the tribal regions.
On the ground, the military offensive has resulted in a recent spate of TTP attacks in neighboring Khyber Pakhtunkhwa province:
• January 31: Two explosions targeted police vehicles at different places in Peshawar. A suicide attack killed senior police official Rashid Khan and three others in the Garhi Qamardin area of the city. Another blast hit a police patrol in the Taj Abad area, killing two policemen (The Nation, February 1).
• February 2: At least ten people were killed and 26 others wounded in a car bomb blast in a crowded market in the Badhaber area, located on the outskirts of Peshawar. According to Khyber Pakhtunkhwa legislator Bashir Ahmed Bilour, the target was a police station (Daily Times, February 3).
• February 8: Two Policemen were killed and several others injured when a remote-controlled bomb blast targeted a police patrol at Kaladag in Peshawar (Daily Times, February 9).
• February 10: The deadliest Taliban retaliation occurred at the Punjab Regiment parade grounds in Mardan. Triggered by a teenage boy, the suicide attack killed over 35 soldiers (Online News [Islamabad], February 10).
Officials argue that retaliatory attacks against soft targets and security checkpoints are to be expected as the Taliban network inside Mohmand is successfully disrupted and dismantled by the present operation. However, unlike military operations in early 2009, this operation seems relatively smaller, more secretive and more selective. Almost three weeks have passed since the military offensive began and despite claims by the security force to have cleared 90% of the Taliban's hideouts, the militants seem to have gained the upper hand and continue to employ hit and run tactics against their rivals (mostly pro-government peace committees, tribal lashkars and levies) and security forces beyond their traditional strongholds.
Note:
1. The FATA Disaster Management Authority (FDMA), with the support of the UNHCR and other humanitarian agencies, has been working to mitigate this emergency. For details, see www.fdma.gov.pk.