High-Level Trips Underscore Serbia's Importance to Russia
Publication: Eurasia Daily Monitor Volume: 8 Issue: 84
By: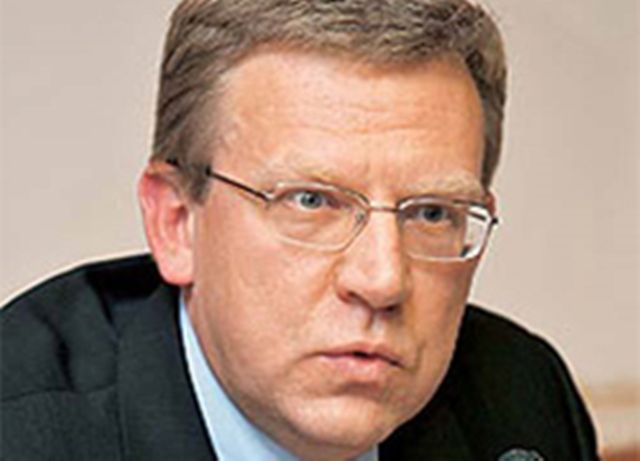 Despite the distractions of other crises the Russian government continues to plow ahead with its designs for the Balkans, particularly the intended South Stream pipeline. In its quest for renewed influence in the Balkans, Serbia has emerged as an important partner for Russia. And to signify its importance Prime Minister Vladimir Putin and Foreign Minister Sergei Lavrov both made visits to Belgrade last month. Russian objectives are clear: forestalling Serbia's integration in the WTO and the EU and ensuring that Russia dominates its energy sector. Towards these ends Russia is prepared to pay a high price and its intentions and diplomatic arsenal were on full view during these visits.
Indeed, according to the Serbian press, Putin threatened Belgrade that Russia would target it with missiles if it joined NATO and that if it joins the EU it should do so without prejudicing Russian interests –lest Russia retaliate (Belgrade Beta Week, March 20). In return, Russia would frustrate international efforts to give Kosovo full foreign recognition, e.g. membership in the UN. Putin also insisted that South Stream gas would definitely start flowing in 2015 and that Serbia should sign onto this program to benefit from those flows. He may also have tried to convince Belgrade to assent to Russia's 2008-2009 proposals for a new European security architecture (Radio Beograd, March 22; Belgrade Beta Week, March 20). Thus, Putin was also trying to dispel doubts about the viability of South Stream that have recently arisen in Serbia. For Serbia the opening of South Stream would ensure its energy stability as it depends exclusively on Russia for natural gas. The project involves a strategic energy agreement with Russia entailing the sale of Serbia's NIS oil monopoly to Gazpromneft and the construction of the underground gas storage facility in Bantski Dvor in Vojvodina (Belgrade Beta Week, March 23).
Beyond these energy deals Putin offered to buy Serbian pharmaceuticals for gas and modernize Belgrade's electric plants. A Russian bank and insurance company are also to open there. The deals Putin apparently offered total $10 billion and include a $800 million loan for the modernization of Serbia's railways (Belgrade, Blic Online, March 25; Belgrade, Tanjug Domestic Service, April 15; Interfax, April 18).
Putin also brought along two other "carrots." First he announced Russia's willingness to lend Serbia $3 billion to buy Russian fighter jets, air defense systems like the S-300 SAM, and other systems (Izvestiya Online, March 31). Russian commentators suggested that Serbia would use this loan to buy at least 12 Yak-130 trainer jets, one or two squadrons of MiG-29 light fighters with the latest avionics and one or two divisions of S-300MU2 (Favorit) SAMs, and possibly two or three battalions of T-90C tanks (Interfax, March 30; Izvestiya Online, March 31).
These acquisitions could give Serbia control over the air space of Bosnia and Kosovo. Putin also completed the text of a unique Russo-Serbian agreement on strategic partnership that was revealed during Lavrov's subsequent visit. Serbia is the only Balkan country with which Moscow has negotiated such an accord that should raise the level of cooperation between the two states across the board (Belgrade Vechernje Novosti Online, March 30).
Lavrov's visit in April followed up on these moves by working out the practical details of the strategic partnership agreement, and the economic deals negotiated by Putin, announcing accords on cultural and religious exchanges, discussions on new strategic energy projects as well as South Stream, and support for Serbia's position on Kosovo. Lavrov also discussed current issues relating to European security (Radio Beograd, April 19; www.mid.ru, April 20, 2011).
These visits typify Russian diplomacy in the Balkans that has effectively utilized the prospect of oil and gas deliveries and the implicit threats of shutoffs, along with the idea that each Balkan state may become a kind of energy hub and profit thereby if only they support Russian initiatives. In Serbia's case there are also individual issues like Kosovo and the possibility of accession to the EU and/or NATO. On Kosovo, Putin and presumably Lavrov reiterated their past line of support for Serbia's position, refusal to recognize Kosovo as an independent state. But on NATO, Putin dropped the mask and told Serbian party whips in the legislative assembly that, "NATO enlargement is absolutely against Russia's interests. If Serbia opted for a missile shield by joining NATO, Moscow would have to respond. We would have to change our strategy toward Serbia." This audacity shocked Serbian defense analysts who promptly denounced this effort to undermine Serbia's own sovereign choice (Belgrade, Blic online, March 25).
However, Putin's outburst reflected standard Russian thinking that smaller countries really are not sovereign and are or should be responsive to big powers and that joining NATO involves a loss of sovereignty. Naturally such a program holds no appeal to elites bred in the traditions of Muscovite autocracy that insist on being above any kind of political constraint. We see the same manifestation of an inability to accept the sovereignty of small states throughout Russia's policy in the CIS and perhaps this explains at least in some measure why, in fact Russia may well be losing ground in the Balkans despite all the inducements it can bring to the table and which it offered to Belgrade.