Hungary Reiterates Commitment to Nuclear Cooperation with Russia
Publication: Eurasia Daily Monitor Volume: 20 Issue: 151
By: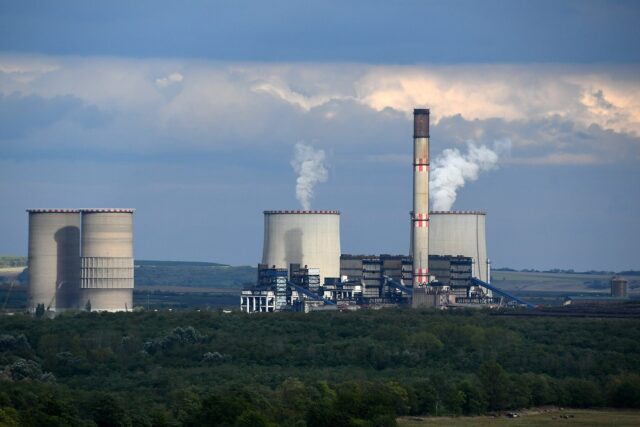 On September 11, the Hungarian ambassador to Russia, Norbert Konkoly, declared that Budapest remains fully committed to further cooperation with Moscow on nuclear energy (TASS, September 11). Konkoly's statement was meant to dispel the rumors that Hungary may replace Russian nuclear fuel for the operating reactors of the Paks Nuclear Power Plant (NPP) in central Hungary with the help of French suppliers. The Hungarian ambassador's declaration coincided with the commencement of preparatory work for the new VVER nuclear units to be built by Russia's Rosatom under the Paks-2 expansion project.
Budapest seems just as adamant on continuing nuclear energy cooperation with Moscow as it is about the continued import of Russian oil and gas. Hungary imported 412 million cubic meters (mcm) of Russian gas in July 2023 alone, with monthly domestic consumption sitting at an average of 300–400 mcm (444.hu, September 22). In August, Hungarian Foreign Minister Peter Szijjarto announced that Hungary had signed a deal with Gazprom for the delivery of an additional 5.8 mcm of gas per day via Serbia for the next two months. Once concluded, Hungarian government spokesman Zoltan Kovacs announced that, thanks to Russia, "Hungary's energy supply is safe" (Euronews, August 31). Back in September 2022, Szijjarto declared at an International Atomic Energy Agency that Budapest sees any attempts to impede "the construction of our nuclear power plants as attacks against our sovereignty" (Euractiv, September 27, 2022). The Hungarian government has and will likely continue to block any potential EU sanctions package against Russian energy companies, especially Rosatom and its subsidiaries.
Hungary currently has four operating nuclear reactors, all based on the Russian VVER-440 design and originally connected to the grid back in the 1980s. The units operate with nuclear fuel supplied by Russia's TVEL. This Russian company also provides fuel for the other Russian VVER blocks in the European Union (Finland, Czech Republic, Slovakia, and Bulgaria). Almost all other VVER operators in Europe are in the process of turning away from Russia and securing alternative fuel supplies, such as through Westinghouse and Framatome (Euractiv, April 4). The Hungarian companies overseeing the Paks NPP, nevertheless, remain committed to Russian fuel supplies. Most recently, Hungary reiterated its stance on September 22 when Hungarian Deputy Foreign Minister Levente Magyar remarked that his country "does not see any alternative" to Russian nuclear fuel supplies at the moment (Index.hu, September 22). The Hungarian official stressed his country's energy needs and claimed that "nobody but the Russians can guarantee [supply] at the current level."
Although international criticism has abounded, Hungary has few worries about the Russian-financed Paks-2 project. The intergovernmental agreement was signed in 2014 when Russia agreed to build and provide the majority of financing—10 billion euros, or 80 percent of the project's entire budget—under preferential terms. The two new reactors were originally planned to be operational by 2026 but ran into a number of regulatory issues (Paks2.hu, December 9, 2014). The project is now planned to be completed by 2030 (Paks2.hu, September 5). The new deadline should not be taken for granted, however, as work on the project is still in its initial stages and the new timeline leaves little margin for delays (Rosatom.ru, September 22).
Despite the initial optimism, Paks-2 was stalled for many years due to a variety of factors, including non-compliance with EU internal market regulations. In 2016, the European Commission (EC) opened an infringement procedure against Hungary over concerns regarding the public tender process and handling of nuclear waste within the Paks-2 project. The EC dropped the case once Budapest agreed to maintain the independence of Paks-2 from Paks-1 and to sell 30 percent of its electricity output on the open market (Euractiv, March 7, 2017). Some European countries, such as France and Germany, remain wary of what effect Budapest's reliance on Russian energy will have on Hungary's foreign policy and EU aid to Ukraine (TASS, February 14).
Hungarian officials, nevertheless, see little problem with their country's strong dependence on Russia for its energy security. Hungary is already a net importer of electricity, and its electricity consumption is expected to increase from the current level of 40–45 terawatt hours per year to as much as 50–55 terawatt hours per year in the next ten years (Enerdata.net, accessed October 1). The existing four nuclear reactors of the Paks NPP working on Russian nuclear fuel, with a total capacity of 2 gigawatts, account for as much as 46 percent of Hungary's electricity generation (Iea.org, September 2022). While Paks-2 is being completed, Hungary also seeks to prolong the lifespans of the existing units, whose operating licenses expire in the 2030s, for another 20 years. With this, the Hungarian energy market will become ever-more reliant on Russian nuclear supplies. This has pushed some opposition members in Hungary to call on Budapest to hold consultations with the Visegrad Group (Czech Republic, Hungary, Poland, and Slovakia) and other EU members to avoid "putting all its eggs in one basket" (Hungarytoday.hu, March 3, 2022).
Hungary's commitment to its energy alliance with Moscow effectively prevents the European Union from sanctioning Rosatom and other Russian energy companies following Russia's full-scale invasion of Ukraine. The Hungarian government reiterated earlier this year that it strictly opposes any restrictions on Russian nuclear energy, leaving little hope for a course correction in the near future (Neimagazine.com, January 31). So long as Hungary does not replace Russian fuel with supply from an alternate source or abandon the Paks-2 project, Budapest's position on future EU sanctions packages against Russia will not change.