Turkey Supports Azerbaijan's Operation in Karabakh
Publication: Eurasia Daily Monitor Volume: 20 Issue: 151
By: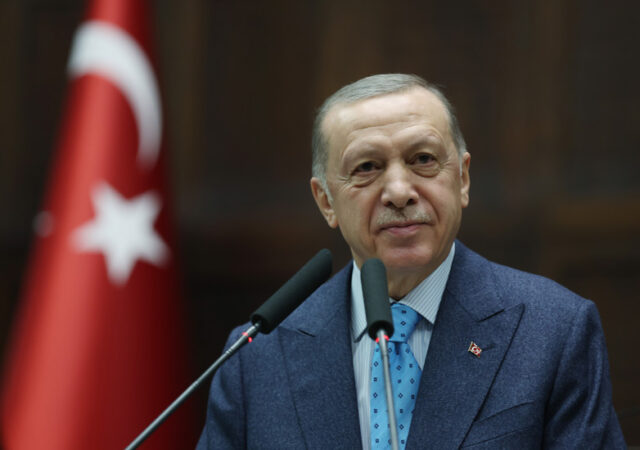 On September 19, Azerbaijan launched an "anti-terrorist operation" in the Karabakh region against armed separatist forces. The operation followed three years of largely unproductive peace talks between Armenian and Azerbaijan following the Second Karabakh War in 2020 (TASS, September 19; see EDM, September 20). The clashes ended in a ceasefire after only one day due to the separatist regime's limited military-technical capacity in resisting the well-equipped Azerbaijani Armed Forces.
Baku's allies were quick to applaud the move. For example, Turkish President Recep Tayyip Erdogan, during a joint news conference with Azerbaijani President Ilham Aliyev, declared, "It is a matter of pride that the operation was successfully completed in a short period of time, with utmost sensitivity to the rights of civilians" (Al Jazeera, September 25). Turkey has traditionally been a staunch ally of Azerbaijan, and the recent military operation to reclaim Karabakh plays into Ankara's regional interests, especially regarding the future development and opening of the Zangezur Corridor.
Azerbaijan's decision to exert force in Karabakh triggered international condemnation, particularly from France, Germany, and the United States. Each demanded that Baku cease all military activities immediately and return to the dialogue with the ethnic Armenian community in Karabakh (Al Jazeera, September 19). Nevertheless, on September 21, the separatist regime agreed to surrender and dissolve its armed groups during talks in the city of Yevlakh between Azerbaijani officials and the ethnic Armenian representatives (Trend.az, September 21; see EDM, September 28). Although the Yevlakh meeting did not end with a final agreement, it paves the way for continuous dialogue between Baku and Khankendi.
The United States and European Union found themselves as bystanders in these talks, while Russia and Turkey carved out a significant level of influence. Baku did not hide its disappointment in condemnations coming from the US State Department and EU foreign policy chief Josep Borrell (Apa.az, September 21). The Azerbaijani Foreign Ministry asserted that the way in which some in the West portray the events in Karabakh "distorts all realities on the ground and is totally inadequate."
Russia's first reaction was to call on both sides to stop fighting and suggest that Armenia had brought the situation upon itself. Although Russia's mediation efforts in the Azerbaijani-Armenian peace process lost out to the EU's re-engagement over the past two years, Moscow outfoxed the West in the most recent clashes. The Kremlin's non-interference and muted diplomacy helped trigger mass riots in Armenia, which many considered as Moscow's "punishment" for Armenian Prime Minister Nikol Pashinyan (Euronews, October 2). The Kremlin has not been quiet about its frustration with Armenia's pivot toward the West, particularly holding joint military drills with the US military on Armenian soil. As such, Dmitry Medvedev, deputy chairman of the Russian Security Council concluded, "One can guess what awaits Armenia" (Eurasianet, September 21). Considering the current anti-Armenian sentiments in the Kremlin, Russia's close alignment with Azerbaijan comes with little surprise.
Ankara has provided the most consistent support for Azerbaijan's recent moves in the region. As in 2020, Turkey was the first country to voice public support for the anti-terrorist operation. Earlier, local media reports in June 2023 suggested that Azerbaijan had boosted arms imports from Turkey as a part of its strategy to acquire more high-precision sophisticated weaponry (Poliqon.az, June 1). In 2022 alone, the Turkish and Azerbaijani militaries held over 20 joint military exercises (Daily Sabah, December 23, 2022). The exercises held in December 2022 took place along Azerbaijan's border with Iran and stood as a warning for Tehran to stay out of regional security affairs (see EDM, December 13, 2022).
Turkey's earlier engagement with Azerbaijan on the Karabakh question and other issues fostered its central role in the current situation. Turkish officials consistently warned Yerevan of triggering renewed fighting in the region after the end of the Second Karabakh War. For example, in August 2022, then-Turkish Foreign Minister Mevlut Cavusoglu called on Armenia to "refrain from new provocations" in Karabakh (Radio Free Europe/Radio Liberty, August 9, 2022). Turkey has also capitalized on recent efforts to expand the Baku-Ankara geopolitical axis, which includes securing safe access to the Caspian Sea and Central Asia (see EDM, July 6). Both sides represent two of the three countries within the informal Turkey–Pakistan–Azerbaijan regional grouping that seeks to offset the growing influence of Iranian–Armenian–Indian trilateral cooperation (see EDM, June 21). Baku has also played a key role in facilitating the normalization of diplomatic relations between Turkey and Israel (New Arab, February 4, 2021).
After regaining control over Karabakh, Azerbaijan will likely strengthen its alliance with Turkey and seek to expand regional connectivity projects. Baku's next priority is to open the Zangezur Corridor to establish a direct land route with Turkey and position the two countries as pivotal players for regional trade and transit. Erdogan's visit to the Azerbaijani exclave of Nakhchivan, which would be connected directly to Azerbaijan proper with the corridor's development, underscored Turkish support for the project (Trend.az, September 25). Such ambitions will require Baku to sign a final peace treaty with Yerevan to eliminate all obstacles in bringing this geopolitical project to fruition. At the moment, prospects for such an agreement appear bleak at best.