'Hybrid' Threats from New Russian Offshore Gas Pipelines
Publication: Eurasia Daily Monitor Volume: 15 Issue: 62
By: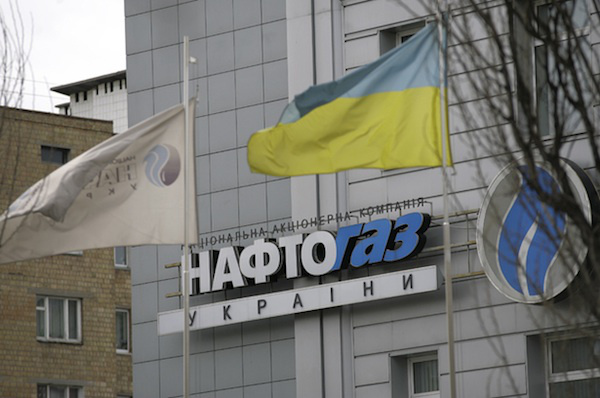 Undoubtedly, Russia's planned construction of new offshore natural gas pipelines, namely Nord Stream Two and Turk Stream, represents an important element in Moscow's struggle for domination of the European gas market (see EDM, April 11). However, the development and launch of these pipelines also carries "hybrid"-style threats for several European states. In this regard, a number of aspects deserve closer attention.
First, it is not difficult to calculate that the two aforementioned pipelines will carry up to 86.5 billion cubic meters (bcm) of gas—or more realistically, as much as 70.75 bcm—while specifically bypassing Ukraine. For the last four years, the average annual transit of Russian natural gas to European customers through the Ukrainian gas transmission system (UGTS) amounted to 77 bcm, actually reaching 93.5 bcm in 2017 (Utg.ua, January 3). If the plans for Nord Stream Two and Turk Stream are implemented, Gazprom will have the opportunity to significantly reduce the volume of gas transit through Ukraine as early as 2020. Moscow does not hide such plans: several weeks ago, Gazprom CEO Alexei Miller himself noted that following the construction of the two offshore pipelines, only about 10–15 bcm of Russian gas would continue to be pumped annually via the UGTS (RIA Novosti, April 4). This decision would have serious, negative socio-economic consequences for Ukraine and is not acceptable to Kyiv. The bypass routes would result in an estimated 2–3 percent drop in Ukrainian GDP, equal to about $3.5 billion, due to the drastic decline in transit revenues. "It will be very painful," said Andrii Kobolev, head of the state-owned energy firm Naftogaz of Ukraine (Tsn.ua, April 10).
Second, the launch of the Nord Stream Two and Turk Stream would affect countries beyond Ukraine by exacerbating and widening the political splits within Europe. In this regard, it should be noted that sharp cleaves between the supporters and opponents of Nord Stream Two are already apparent within the European Union and the North Atlantic Treaty Organization (NATO); and after the new pipeline is commissioned, such contradictions in Europe and the wider transatlantic space may intensify. Indeed, Naftogaz head Kobolev has called Nord Stream Two a "Trojan Horse" that could split the EU (Ukrayinska Pravda, April 9). At the same time, the decision to launch Turk Stream may have a strongly destabilizing impact on the situation in the Balkans and beyond by dividing the regional governments amongst themselves via competing offers of cheap gas and transit contracts (RIA Novosti, February 21, 2018; Regnum, December 19, 2017). Russia pointedly pursued a similar "divide and rule" strategy while promoting Turk Stream's predecessor project in Southeastern Europe—South Stream (see EDM, July 27, 2012).
Third, Russia's ongoing broad-based "hybrid war" against Ukraine periodically includes gas blackmail in the form of ultimatums to significantly reduce or even cut-off gas supplies if Kyiv pursues policies in opposition to the Kremlin (see EDM, March 5, 2018). According to a recent report put out by UGTS operator Ukrtransgas, the pressure at the gas transmission system entry point, on the Russian-Ukrainian boarder, never reaches the contractual level agreed-upon and signed with Gazprom. On the other hand, analysis of all other gas transportation routes for EU-bound Russian gas, including the Yamal pipeline (Russia–Belarus–Poland–Germany) and Nord Stream One, shows that these are being utilized to nearly 100 percent of their capacities. This implies that Moscow mainly uses the Ukrainian gas transit network not as a priority route but for balancing gas supplies to the EU. That approach violates the conditions of the existing contract Gazprom has with Ukraine (Utg.ua, March 1).
On February 28, the Stockholm arbitration court ruled against Gazprom for undelivered gas for transit and ordered the Russian energy giant to pay compensation to the Ukrainian side. The next day, Gazprom announced its disagreement over the ruling and, despite receiving prepayment from Kyiv, halted gas supplies, which caused an emergency situation in Ukraine (Kmu.gov.ua, March 2; see EDM, March 5). The lesson here is clear: Europe will become more dependent on Russia after the launch of both new offshore gas pipelines and raise the risks of coming under threat from possible hybrid actions by Moscow.
Nord Stream Two and Turk Stream are supposed to be commissioned in 2019 (RIA Novosti, April 3; Topneftegaz.ru, February 7), leaving very little time left for Ukraine to find ways to neutralize or adapt to the negative geopolitical impact of these changes to Russian gas transportation routes. Ukraine possesses 1.1 trillion cubic meters of natural gas reserves, the 26th largest in the world (The World Factbook, January 1, 2017). These reserves could prove essential for Ukraine in an existentially threatening situation. But Kyiv will need to effectively use this time to open up both onshore and offshore gas fields, including continental shelf reserves near Odesa, which are estimated to hold 600 bcm (Fakty.ua, October 17, 2017), as well as to attract Western investment. Undoubtedly, extraction at these offshore fields will require maritime protection. And the most advantageous and cost-effective solution for this purpose is arguably to build up Ukraine's "mosquito" fleet naval capabilities, including finally accepting the Island-class Coast Guard cutters being donated by the United States (see EDM, March 9, 2017; April 12, 2017).
In Northern Europe, much will depend on the practical steps Brussels and continental governments take in the coming months to fulfill the goals and recommendations laid out in the "EU Energy Security Strategy," released by the European Commission in May 2014 (Europa.eu, May 28, 2014). Germany is clearly the key European player concerning Nord Stream Two, and time will tell to what degree it and other EU member states are willing to bend their policies toward common energy security interests. In Southeastern Europe, Turkey's position will be important: Will Ankara pursue a more diversified energy policy or become ever more closely tied to Moscow? The Turkish government's final decision regarding Turk Stream will be particularly indicative in this context (Kremlin.ru, April 3, 2018).